An ultramarathon activist is running the 1500-mile journey from Athens, Greece to Glasgow where the UN Climate Change Conference is being held to raise awareness for environmental issues.
Agis Emmanouil, 52, started running on August 11 right below the Acropolis of Athens with the aim of arriving in Glasgow today, the day the conference begins.
Agis stopped in Manchester last Thursday where he took a day of rest before hitting the streets again for the final stretch to Scotland.
Even though he is running slightly behind schedule, he is hoping to arrive in Glasgow before the end of this week.
Agis said the inspiration behind this feat was watching David Attenborough's documentary A life on our planet.
"When I watched that documentary I knew what I wanted to do. Even before it was finished I had made my decision."
"Running is deeply engraved on our DNA. I use it so I can do an activist act", Agis said.
With 1,180 miles now behind him, Agis spread awareness wherever he was running and throughout his journey.
He wants to share all the thoughts and messages he collected from anyone he met, ran, or helped him during the past two-and-a-half months.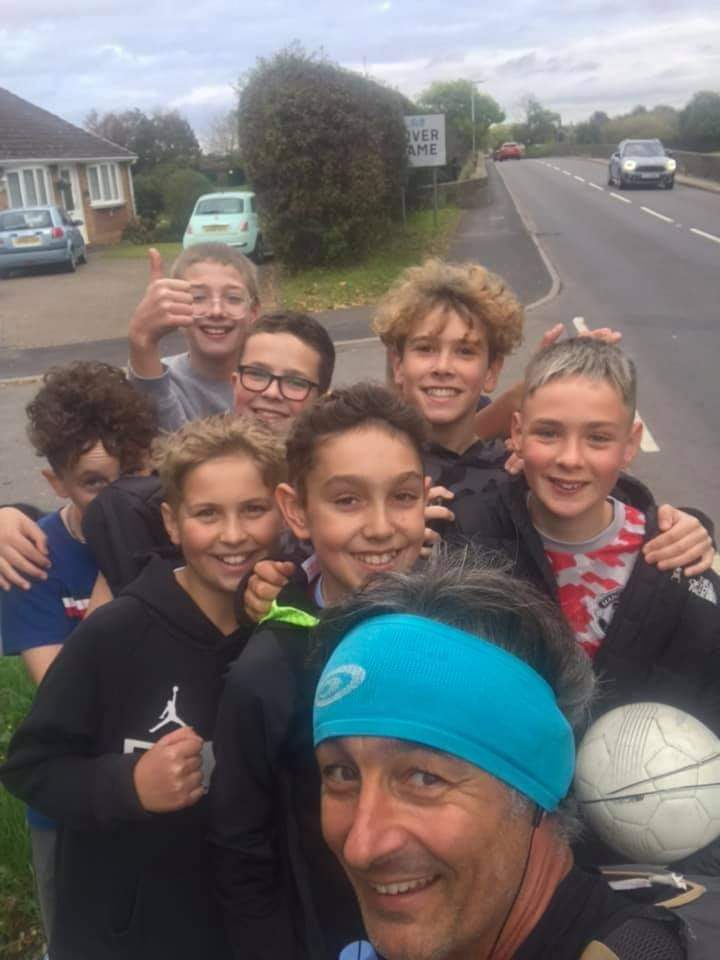 "In Manchester, teenagers on the street asked me what I was doing.
"So I invited them to run with me for a little bit and we talked about the climate. I wouldn't have done it in the past."
At the beginning of his journey, Agis was not sure he would reach Glasgow. He isn't the best and most experienced ultramarathoner, he is just a runner.
His only other experience of ultramarathons was in 2014 when he ran 155 miles to raise awareness about the effects of the commercialisation of the beaches in Greece.
But he is adamant that won't stop him reaching Glasgow.
The route has been tough but the hardest part seems to be behind him. Agis had to battle the heatwaves of Greece and Italy during August.
However, as he says running through France was his toughest challenge.
"From Lyon to Paris I felt despair and fear. I didn't know if I would cope by myself against the difficulties."
There were times he had to sleep in his car, which is parked in a nearby big city as he is running, or not sleep at all, during the most terrifying night of his journey when he was lost in a forest in France and eventually stayed awake all night in a train station with no food or water, after a day he ran 41 miles.
But he looks back on these memories with a smile, as interactions with teenagers and kids in Northern France and the UK give him the boost he needs to finish his journey.
"After every ultramarathon, I wonder why I am doing this.
"But eventually, I do it again because all these tough experiences have shaped me as a person, once I have been through them."
Photos courtesy of Agis Emmanouil Facebook