A contemporary Mancunian version of Dylan Thomas's famous play Under Milk Wood, written more in the voice of Salford punk poet John Cooper Clarke, is to be performed at this year's Manchester Fringe Festival.
Titled Under Manc Wood, the play aims to capture the 'character' of Manchester by presenting not only diverse Mancunian voices but by personifying the city itself.
Penelope McDonald, who plays Manchester, described her stated non-gendered character as a 'rock goddess' who moves between doing 'her own thing' and being 'very involved' with other characters.
Ms McDonald, who was born in Sale, explained her love for her hometown after living in London for 20 years.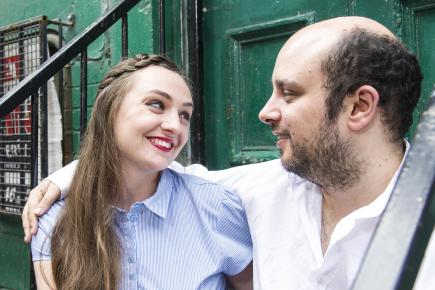 MANC ACCENT: Under Manc Wood offers a new take on the Dylan Thomas classic
"When I came back to Manchester in 2003, I wondered why I had been gone so long because Manchester is so warm, vibrant, full of talent in every area and people share, which was a shock to me," she said.
This love for Manchester as a unique city is shared by many of the other performers, such as Annette Evans. 
"Manchester is my home. There is so much life here," she said.
"You can go to any city in the UK and it does not have the buzz Manchester has."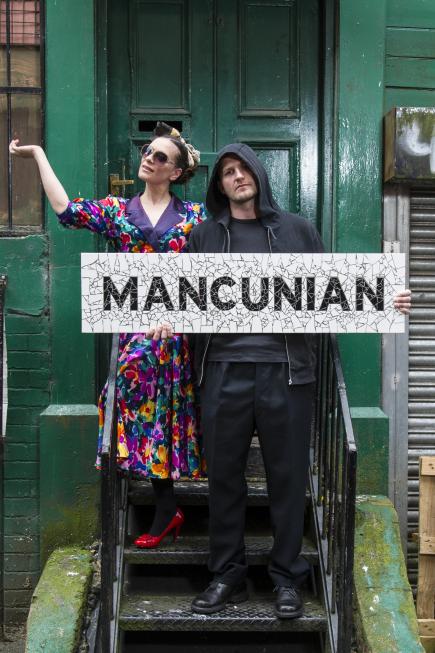 QUIRKY: A collection of local characters will be evident in the retelling
This idea of uniqueness is emphasized in the play, most prominently through its character 'BBC Dave' played by Steve Cain, who explained he moved to Manchester from London as he 'hates the locals because they give him eye contact'.
The play offers a spread of other quirky characters, including a disillusioned Irish priest, a local drug dealer, and a woman who has killed her last two husbands.
If that wasn't unusual enough, the play also presents a funeral director played by actor Daniel Thackeray, who really wants to be a 'song and dance man' and  feels compelled to sing when people die because '[their death] makes him money',
The play, promising a 'stew of exuberance, wit and wistfulness', will be performed at the King's Arms in Salford on Tuesday July 7, Wednesday July 8 and Monday July 13 at 9.15pm.
Tickets cost £7.50 (£5 concessions) and can be purchased by clicking here. 
Image courtesy of Manchester Fringe Festival with thanks.