Jeeves & Wooster in Perfect Nonsense at the Bolton Octagon is exactly what it says on the tin: absolutely nonsensical – and equally perfect.
The Octagon's production in partnership with Wiltshire Creative is a riotous comedy of misadventures and misunderstandings, expertly steered by its three-man cast and director Marieke Audsley.
The metatheatrical farce centres on Luke Barton as Bertie Wooster, who narrates the story of a weekend spent at country house Totleigh Towers.
The play-within-a-play follows his attempts to steal a piece of silverware for his Aunt Dahlia and save the relationship between his friend Gussie Fink-Nottle and "ghastly" fiancée Madeline Bassett, who Wooster will be forced to marry if the engagement is broken off.
All this, while also avoiding the attentions of a marauding policeman and the menacing duo of Madeline's uncle, Sir Watkyn Bassett, and Sir Roderick Spode.
Wooster quickly realises telling the story alone is a tall order and he needs some assistance. Enter the unflappable butlers Jeeves and Seppings, who play themselves as well as a host of other friends and enemies.
"There are boring bits in every play," Bertie cheerfully tells the audience as he gets dressed behind a screen, but he's quite wrong about this one.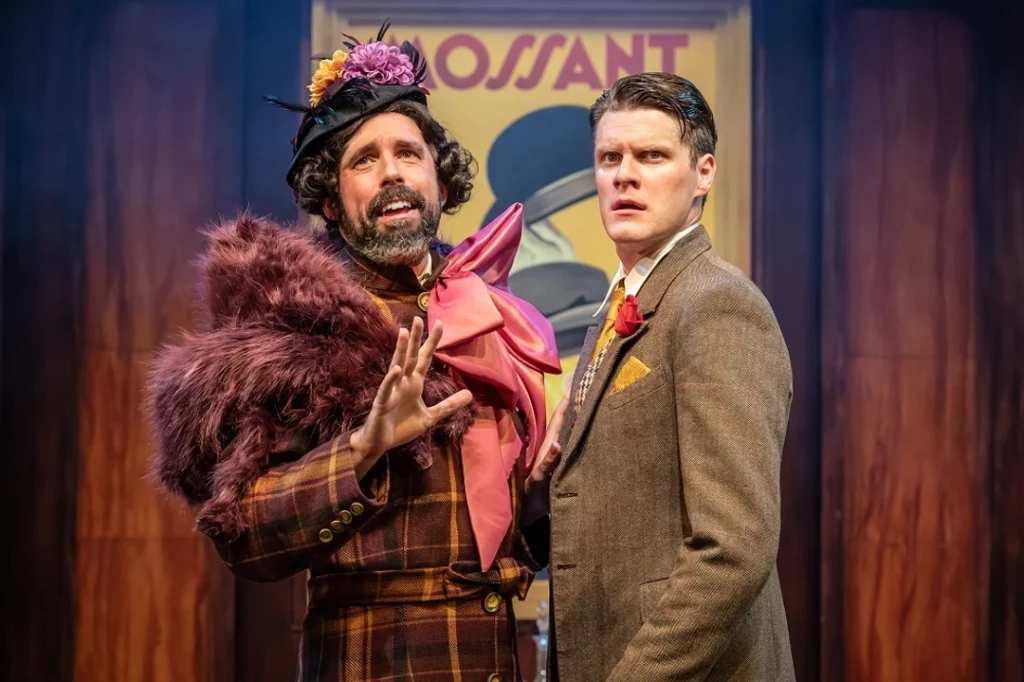 The action leaps seamlessly from narrator Wooster back and forth to the events of the weekend. Wooster and co constantly break the fourth wall with funny nods to the audience and gags at their expense – "I forgot about them," Bertie realises at one point.
Luke Barton is infectiously funny and charming as Wooster from his very first "Oh, hello!" His bubbly performance works even better alongside Patrick Warner as sardonic, reserved Jeeves, who can always be relied on to rescue his employer from ever-worsening scrapes.
This three-man play has a much larger cast of characters, relying on some fantastic multi-roling and very quick costume changes from Jeeves and Seppings (Alastair Cope).
Warner does an incredible turn as Wooster's imperious Aunt Dahlia, while Cope's sinister, ludicrously tall Sir Roderick Spode keeps the audience in stitches. The two actors' range in playing both male and female characters, all with very distinctive quirks, physicality and voices, was a real highlight of the show.
Beyond the physical comedy of the actors onstage, the set, sound, lighting and props all play their part in an ever-entertaining production. The set – different rooms in an Edwardian house – is a marvel of ingenuity. Even Wooster himself is incredulous at how it shifts throughout the play.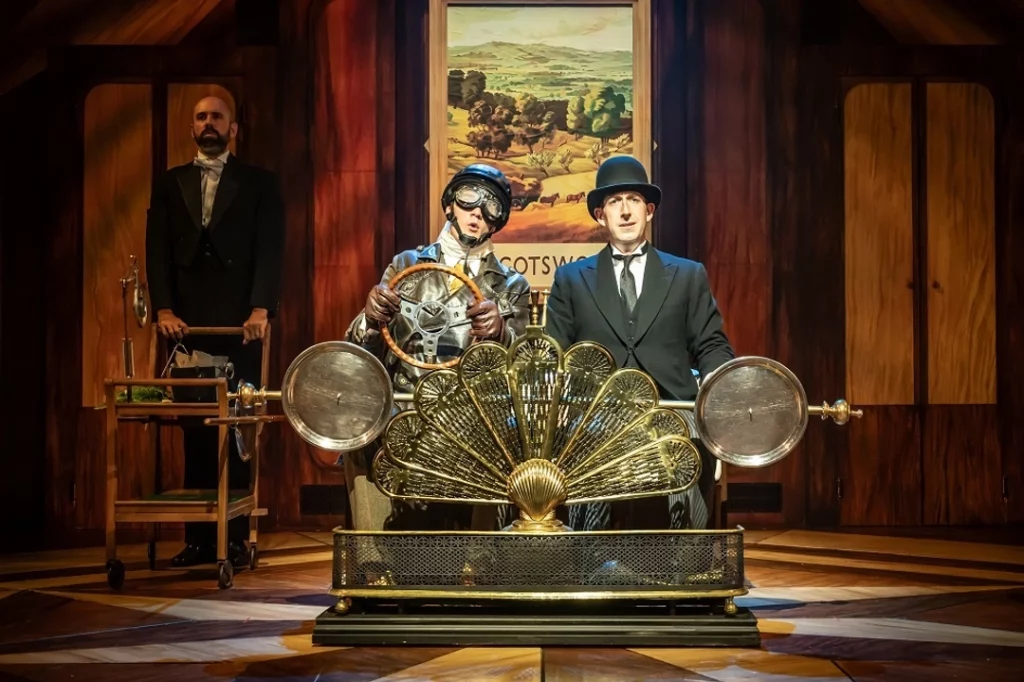 The well-oiled and complicated scene changes are to the credit of not just the actors but also a phenomenal backstage crew.
Special highlights for me were the episode where Bertie and Jeeves drive to Totleigh – hindered by Seppings as a passing train – which had the audience in fits of laughter. Warner's fantastic conversation between Watkyn and niece Stiffy Byng, two characters played at the same time by the same actor, was another warmly appreciated moment.
This is a slick production of high farce and endless comedy – and a welcome escape from reality. If you want to be entertained, this is the show for you.
Jeeves & Wooster in Perfect Nonsense continues at Bolton Octagon until Saturday 21 October, with tickets available here.
All images courtesy of Bolton Octagon.