Manchester Central Library hosted a range of poets, authors and artists last Saturday, displaying the mighty literary talent that still flows strong across the north of England.
A dozen small independent publishing houses and presses gathered at the Northern Independent Publishers Fair to demonstrate that the literary world is not limited to London, and in fact is thriving north of Watford Gap.
With readings from local authors Simon Culleton and David Gaffney, and emotive recitals of poetry from Gerry Potter and Tina Tamsho Thomas, audiences were painted a picture of the diverse lives and loves of artists from the north.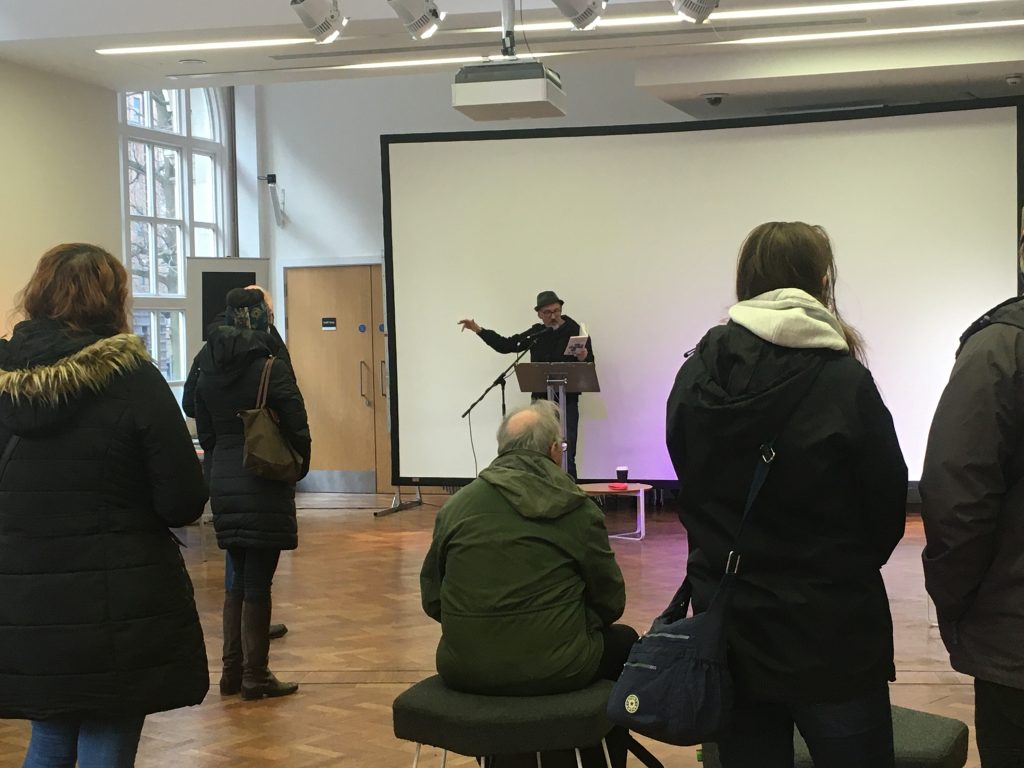 In its third year, the Fair has offered the chance to introduce readers to unique voices which they won't find in chain bookshops — a lot of the time because they've been excluded.
These small presses and publishers have started a revolution outside of London by creating their own opportunities.
Isabelle Kenyon, Editor at Fly on the Wall Press and organiser of the fair, had been trekking down to London to be an exhibitor at publishing and barely breaking even, what with cost of exhibiting, train fare, accommodation.
She said: "It was painful. everyone was packed in, and there weren't any travel subsidies or anything like that, but it was meant to represent all the small presses."
But she wasn't finding that northern writers and poets were getting the recognition they clearly deserved.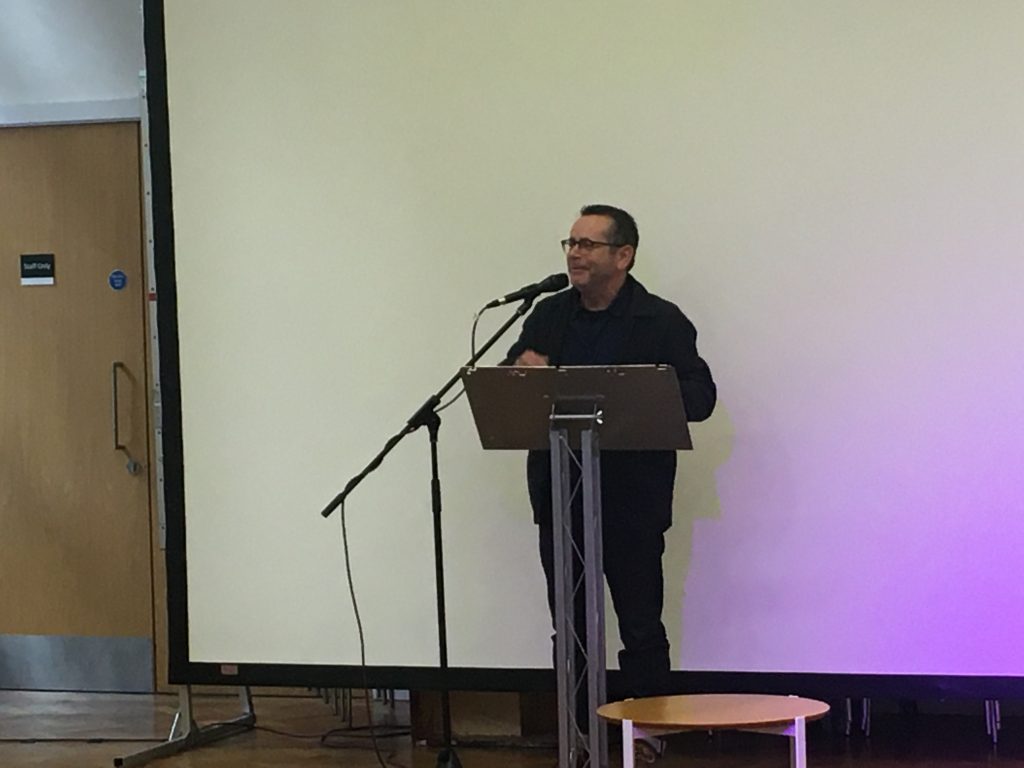 She continued: "It's not that northern publishing doesn't have the high quality, it's that we don't get the coverage.
"Say you have a northern big seller, and it wins an award, it doesn't get reported in the main newspapers because the main newspapers are based in London.
"So bring the events to the north, bring the coverage to the north, and then we have a bit of balance.
"I just thought, why does it have to be London? It doesn't have to be London.
"I started doing this and it's been really popular every time we've done it, so there's clearly a demand to support Northern publishers."
Tina Tamsho Thomas, represented by Fly on the Wall Press, read from her poetry collection Someone is Missing Me that reflects on grief, colonialism, absent fathers and empowered women.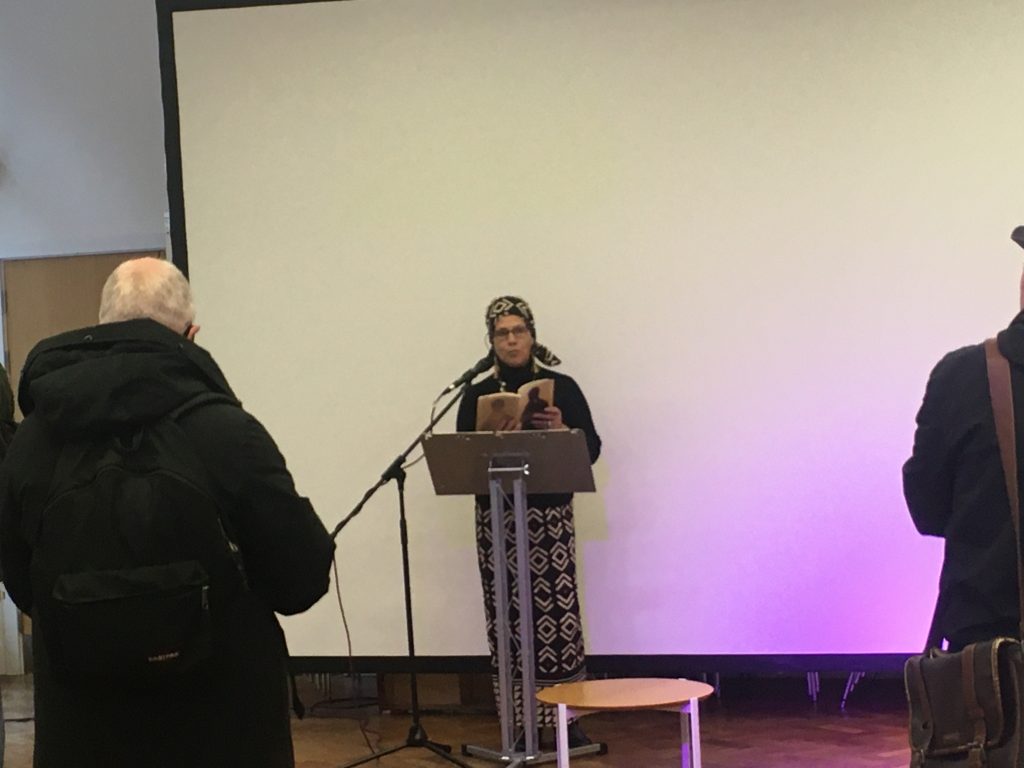 Kenyon said this is what independent publishers do best, finding voices that have something totally unique to say.
She said: "Everyone says we take risks but I think it's more — that is true but it's a bit cliche — the storylines are different, maybe they don't have a set genre, because it doesn't need to be commercially tagged.
"It doesn't need to be a set 'This is where it's going to be on the bookshelf in Waterstones', because it's probably not going to be in Waterstones, so we don't need to fit into those molds."
This diversity was displayed both across the content of the various stalls — with a range of autobiographical poetry, fiction, non-fiction, graphic novels, and art — as well as through the stalls themselves.
Bearded Badger Publishing and Books, it's founder Paul Handley will be the first to tell you, isn't exactly a 'northern' press — instead coming from Belfry in Derbyshire.
BBP specialises in capturing the voice of the East Midlands through fiction and poetry, having been set up in 2020 for similar reasons to many of the other presses — because their voices weren't being heard by the bigger publishers down in London.
Handley said: "The thought was, publishing's a very London-centric industry. It has discovered there's a north, but the bit in the middle, we get a bit squeezed out sometimes.
"I think that that manifests itself through creativity, in writing, or dialect's slightly different, it has tinges of the north, tinges of the south—we're kind of a hybrid part of the country in many ways and I think that manifests itself in the books.
"There's a real pedigree of writing and literature within the East Midlands particularly. We've got our own identity in many ways, so the press was born out of how could we support writers who are struggling to get that foot in the door?"
Of all the exhibitors, Bearded Badger is one of the newcomers, but there's definitely a feeling of community, rather than competition, between the stalls.
Handley continued: "There is a strength in numbers and that collaborative approach I think is definitely the way forward for me in independent publishing.
"Rather than maybe previously people operating in their own little silos doing their own thing, still very amenable and friendly, but I think we've realised they're [the bigger publishing houses] untouchable, so let's do something different, let's work together and let's promote one another."
And that spirit epitomises the atmosphere of the fair and independent publishing in general.
All of the exhibitors there, whether they be editors, agents or writers, spoke about how the independent publishing market is built upon co-operating with and supporting one another.
Stairwell Books has been an exhibitor at every Northern Independent Publishers Fair, and their author Simon Culleton read from his debut novel Shadows of Fathers.
Founded in 2005 as a way to publish the work of poets of a small open mic poetry group in Connecticut, Stairwell Books moved to York in 2007 and has grown every year.
The reason for their success? Rose Drew, founder of Stairwell Books says: "I got my author here today, I have helped him. We know them, I don't just send them a box of books and go 'Good luck mate with your own event.'
"That's really what small presses are for, we help people get a leg in.
"All of our authors are aware, if someone wants to take it on at a bigger press, we'll be like 'Send us a picture of you with the champagne and the limousine.'
"[Events like this] are very important because this is where you can speak to a publisher in a non-threatening environment.
"We've gotten authors from here, in fact there's a book or two on the stand that are from authors or their agents that we met here a couple of years ago.
"We'll get manuscripts, I was handed a manuscript today and I'll look at that."
Stairwell Books has grown by word of mouth, attracting novelists and poets from around York and Yorkshire, and publishing around 20 books a year — all as a side project alongside Rose's other work as a substitute teacher.
She adds: "I often say, think of it like karma – if you ever wanna be on a small table some day, maybe buy one of the books. You're helping the people who came to me two years ago."
The person she was supporting this time was Simon Culleton, a first-time novelist of the semi-autobiographical Shadows of Fathers, the story of a father who is fighting to stay with his children.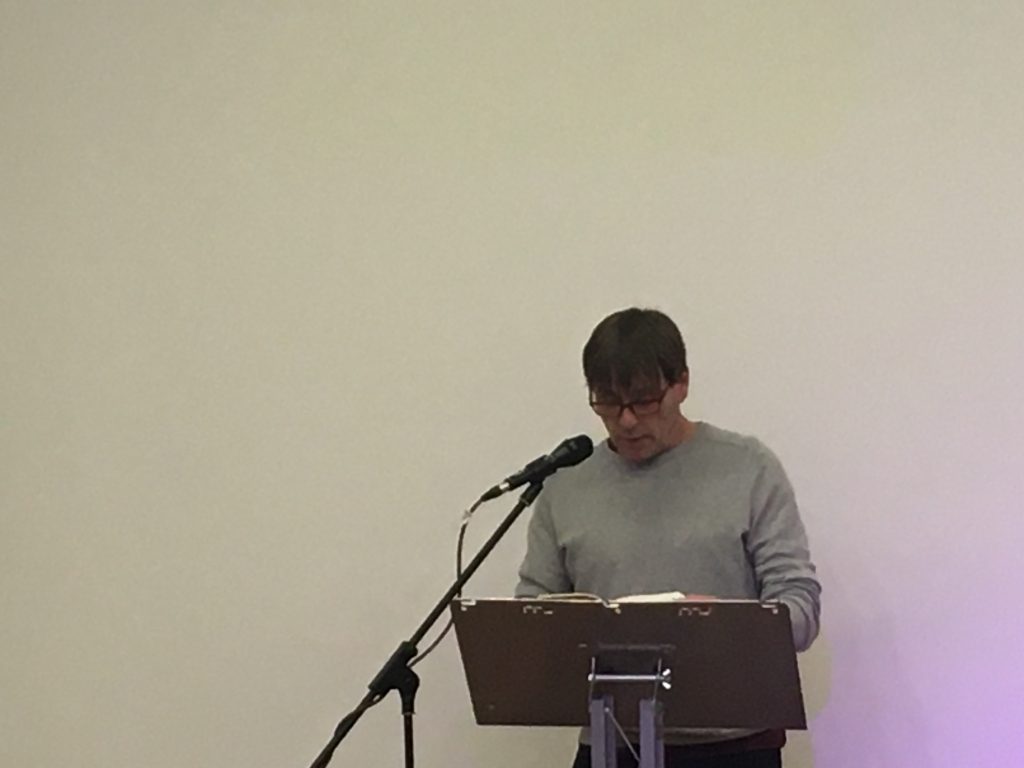 It's the story of Richard, whose wife takes their two children abroad, only she doesn't intend to return. Shortly after their departure Richard receives divorce papers through the post.
In places it's funny, in others deeply heart-warming, but centrally it's about a father desperately trying to be more than just a shadow in his young children's lives.
The theme of the fair was, as might be expected in late November, Christmas and Simon read from a passage of the book where Richard finds himself in Germany on Christmas Eve, not sure exactly where to go or what to do to get his children back.
Similarly, Gerry Potter read from his collection of poetry Planet Young, published by Flapjack Press, covering an eclectic range of topics from his youth in Manchester in the 1980s, the death of his father and the severing of his connection to the Catholic Church, and even his thoughts of Morrissey and The Smiths.
The Northern Independent Publishers Fair gave voice to people you don't always get to hear in the big chain bookshops, and that's its real appeal.
The types of books and authors you can find through these small publishing houses — the truly hidden gems that the major publishers are too Goliath to spot — are worth your time spent looking for them.
There would be no point going to events like these if they just had stalls filled with books you could find at any Waterstones of WHSmith.
Instead, they offer something new, original and, in this case, northern.
The Northern Independent Publishers Fair was organised by Fly on the Wall Press and featured Carcanet Press, Comma Press, Flapjack Press, Cōnfingō, Stairwell Books, Saraband Books, Bearded Badger Publishing, and TTA Press.