Linus Karp takes us through his one-man show, which makes its Manchester premiere at The Edge theatre next month.
The 2019 film Cats counts James Corden, Judi Dench, and Taylor Swift among its star-studded cast; despite this, it was a flop, with review aggregator Rotten Tomatoes calling it a "clawful mistake".
But for Linus Karp, star of the one man theatre production "how to live a jellicle life: life lessons from the 2019 hit movie musical 'cats'", the movie was a turning point.
"The film just had me hooked. I didn't really know much about Cats beforehand, but I went to see the film and it just took over my life.
"Like, I couldn't stop thinking about it, I couldn't stop listening to the music, reading about it – I went back to the cinema, and it was the only thing in my brain."
Unlike the movie, generally regarded as a cat-astrophe, jellicle landed on all fours – it was released to rave reviews when it went on tour last year.
Developed over the first Covid lockdown, Karp stresses that theatregoers don't have to have seen Cats to understand or follow the show.
"I'd finished a tour of a show not that long before and I was looking for a new thing to do and I had started working on an idea, but it wasn't quite there.
"After seeing Cats, I realised that my ideas would all be like 'what if I do this thing they did in Cats?' But that wasn't that show.
"I was like – I need to find an outlet for my obsession with Cats, to exorcise that out of my system."
Karp says the show will educate viewers on how to become more 'Jellicle' – the name used to refer to the felines in the original T. S. Eliot poems. Karp uses the word as an adjective to mean anything that is great, highly skilled, or amazing; "the ultimate compliment", he says.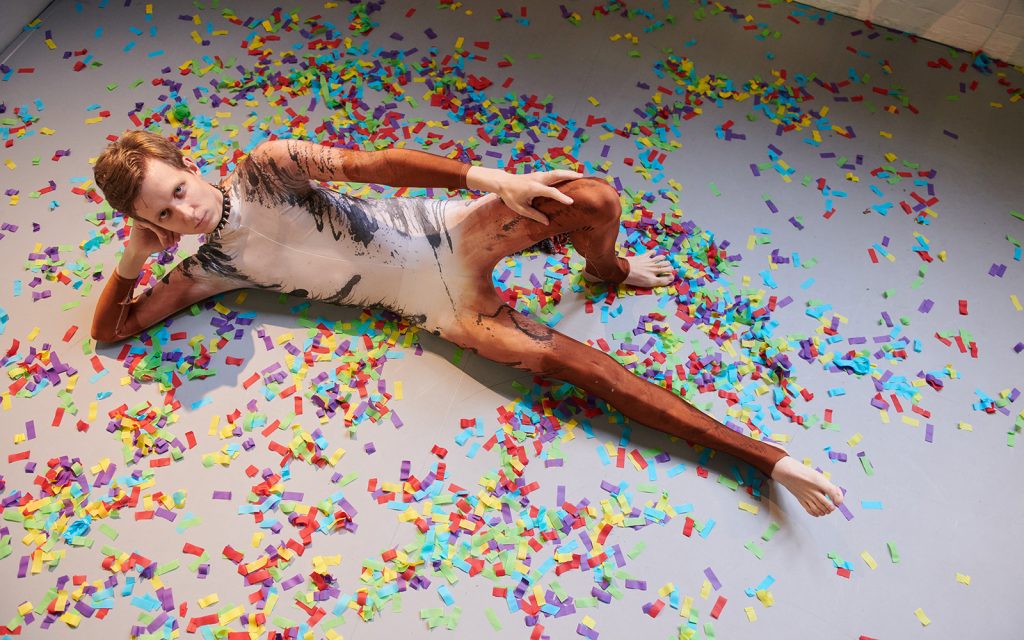 On the show, Karp says: "It's basically a very stupid, very queer TED talk for an hour. And we use a PowerPoint and go through all the various cast and Cats and what makes them Jellicle, and learn how you can then apply that to your life.
"Obviously, there's loads of minor details and we talk about the various other pop culture references. We see how, for example, Taylor Swift's music has – since she was in Cats – never been the same, because it's just coloured her music ever since."
Karp spends the entirety of the 60-minute production dressed in glamorous Jellicle attire – wearing a costume given to him by one of his friends, Sam, who saw the movie with him.
"When Sam was a teenager she performed Cats in school and her Mum made her a costume for it, and that is the costume that I'm now wearing – so she wore it when she was 14 and now I'm wearing it as part of the show.
"The problem with the costume is I can't machine wash it, and it's getting very smelly – like I tried to wash it quite a few times in the sink… but I've done a lot of shows in it and there are many more to come."
I asked Karp if, considering the nature of parody, he actually likes Cats.
"Yes, yeah – I think it would be a fraud otherwise."
how to live a jellicle life: life lessons from the 2019 hit movie musical 'cats' plays at Manchester's Edge Theatre on February 25 and 26 as part of a UK-wide tour. Tickets are available now. The show's runtime is 60 minutes.
Online live streaming dates are March 4 and March 5, with tickets available here. More information about the tour and future projects can be found on Awkward Productions' Instagram page.
Featured photo: Dave Bird.