After five years of delays Aviva Studios officially opened its doors to the general public this week – and it was well worth the wait.
Home to Factory International, the building has combined an artistic setting with a community centred ethos and an engineering masterclass. 
Aviva Studios is a landmark cultural space for Manchester and intends to provide a broad range of exhibitions, theatre shows, multimedia performances and warehouse-scale gigs.
Manchester has immense cultural heritage – from the Madchester of the 90s to its footballing prowess and technological innovation – yet for a long time there has been no cultural hub which truly represents this. 
That was until the building of Aviva Studios.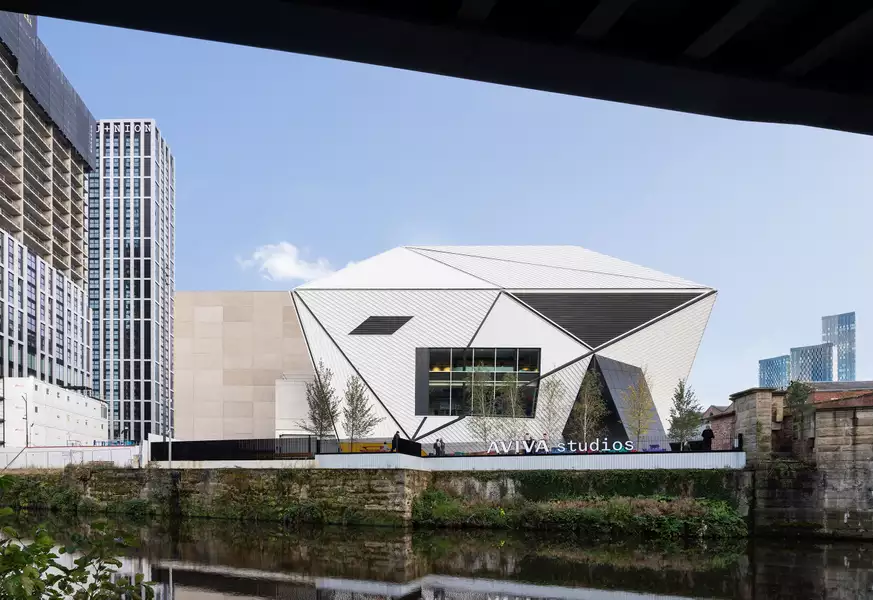 The shining light of Factory International is its ethos – to honour Manchester and make a commitment to the arts being accessible and affordable for all who want to see it. 
Uskiku Crisafulli, 34, a member of Factory Assembly, said: "This building is Manchester through and through. We should always remember Manchester and it is great that we have such a strong Manchester voice."
There are optional cheaper tickets for those who deem themselves unable to afford it alongside reasonable priced food and drinks.
Adeola Adelalcun, 32, another member of Factory Assembly, said: "It is so important to have a space like this and a space like this which is accessible. 
"We are making it as low cost as possible and the £10 ticket scheme."
It gives Mancunians a chance to experience the arts which are uniquely targeted at them and which many would have considered too expensive.
"One of the most important parts of Factory Assembly was representing people from every part of Greater Manchester and it is ingrained in the DNA of what we have done here."
The building itself is a spectacle – beautiful in its simplicity – delivering a geometry which breaks up the relentless city skyline.
But the interiors and its consistent nods to its Manchester heritage are what makes it so special.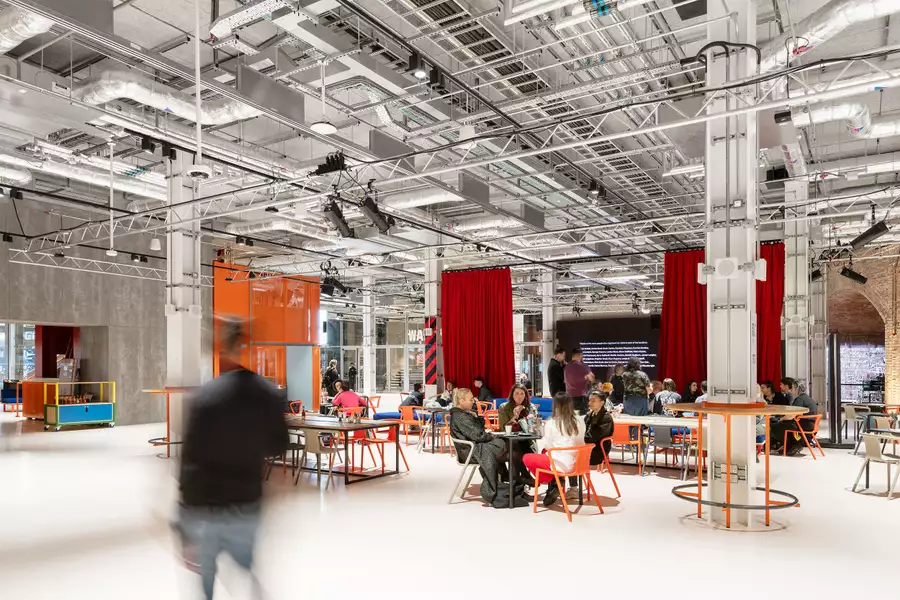 The building is located on the former site of Grenada Studios and upon entrance the classic Coronation Street arches now hold arguably the nicest toilets in Manchester.
A Red curtain divides the main room, a well-placed reference to Dive Bar – a punk hangout which dates back to the 60s.
One of the upstairs theatres – the warehouse – is an engineering triumph.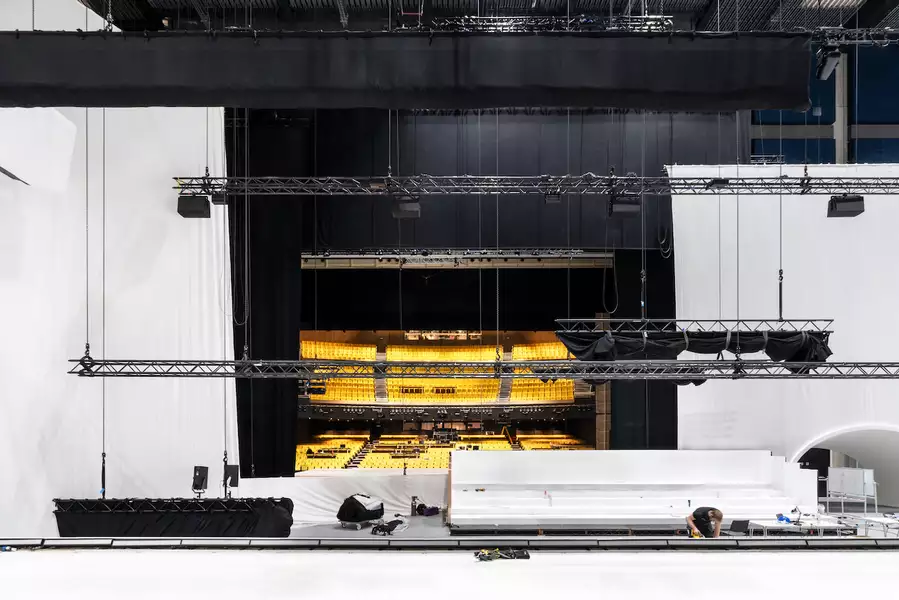 Via a selection of individual panels which can be manually moved along a track – the space is capable of being shaped to the individual needs with – with a chance to expand to the size of a Boeing 7474 or shrink to half of that.
Crisafulli said: "Here at Aviva Studios we love the connection between technology, culture, theatre and music and how we can make this all interspersed together."
A vast selection of events are set to take place over the next few months including Johnny Marr, Children of Zeus and Underworld – you can book tickets here. 
Photos courtesy of Factory International: Marco Cappelletti