It was a warm June afternoon when I met Louise and Evelyn, two Victoria Park Environment Team (or VPET) volunteers at the Victoria Park Butterfly House and Glasshouses in Widnes, Cheshire. 
I found them begloved; new soil and potted plants passing between them in a fluid motion that any accomplished florist would have been in awe of. 
They were hard at work preparing for the butterfly house to be reopened this July, after almost three years, following its temporary closure during the coronavirus lockdown. 
The donation-funded team isn't just preparing for the long-awaited return of their tropical butterfly population.
They told me about how important the space, where we were sat for our interview in a copse of buddleia, already is for the local community.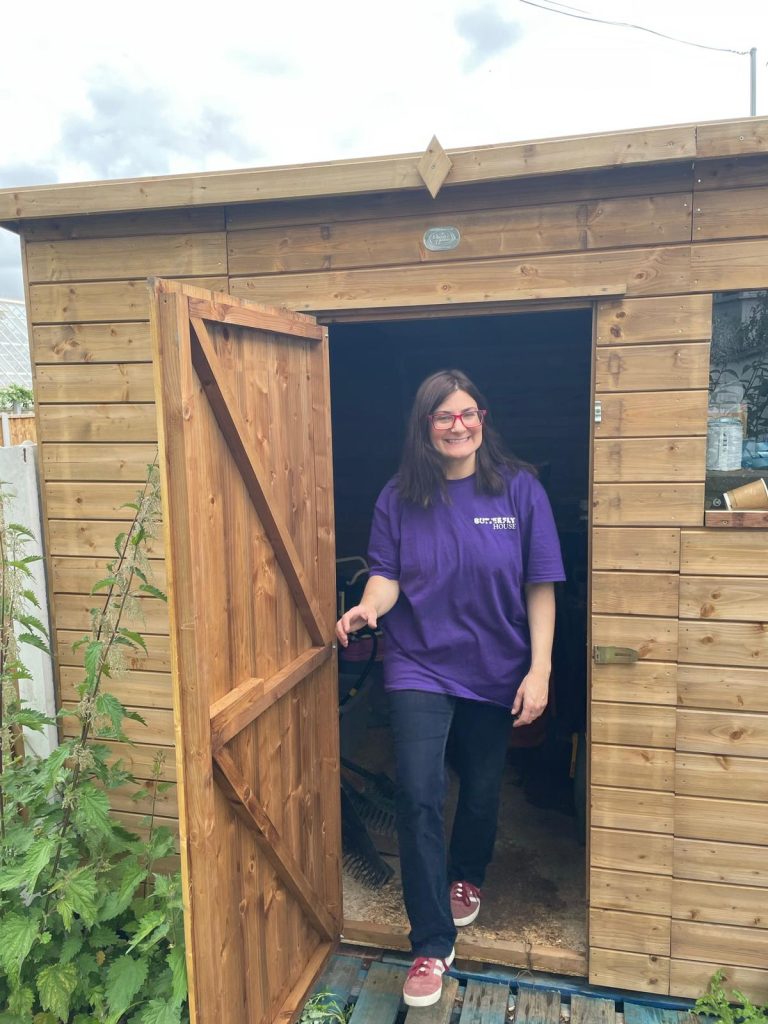 "It's been quite phenomenal the interest we've had from the public over this place," Evelyn said. 
"People appreciate being outside a lot more now, we've been locked up for too long and they want to do something now," she told Mancunian Matters.
Looking ahead to the reopening of the butterfly house, Evelyn told me:
"Tropical butterflies is what we're about, and I personally can't wait to see them again. That is the big factor for many people coming here, everybody is asking when will the butterflies be back."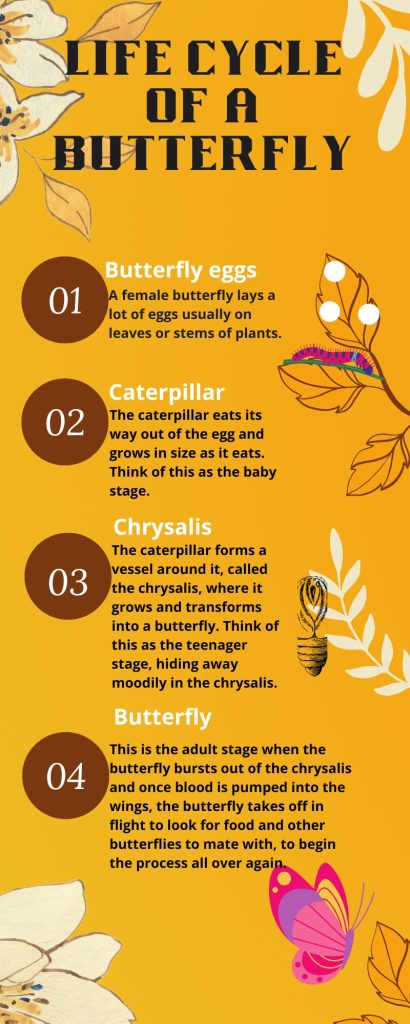 "It's kind of educational as well, because a lot of people think we've got British butterflies, we want them to be free so we [actually] encourage them to be outside by having the right plants, and in the butterfly house they're mostly South American," Louise told me.
"My favourite is the Blue Morpho, which is massive, it's brown when its wings are shut so you go 'ooh that's a pretty dull one' and then it opens up into this amazing electric blue," she said.
Victoria Park, where the team are based, opened in 1900 to celebrate the Diamond Jubilee of Queen Victoria.
In the glasshouse itself, a number of volunteers give their spare time to run community events such as the recent spring eco-market, workshops in seed planting or painting out of the Victoria Park Glasshouses, as well as managing the upkeep and development of the space itself. 
"We've also just had an installation of origami art of cranes, which was in memory of a child…and her parents came and asked if we would display these cranes, over a thousand cranes…it's been really good to think that people are working together and looking at how we can use this community space as well as the butterfly house and garden," Louise said.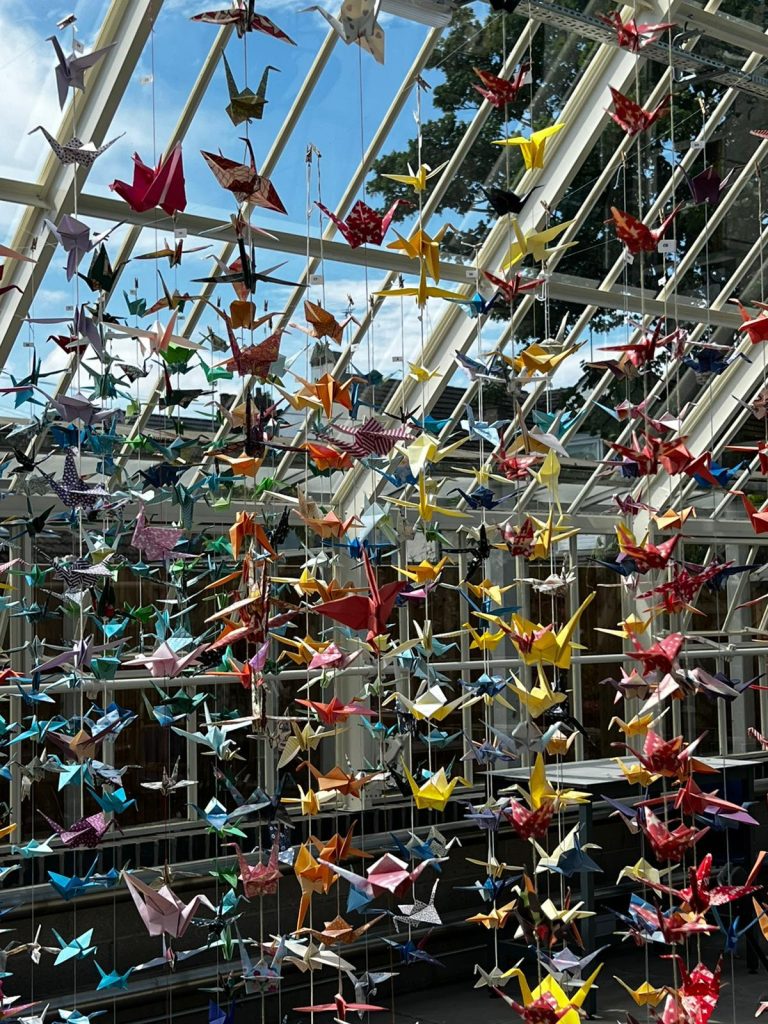 The team were delighted to tell me that, as well as helping the community, volunteering had helped them too. 
Evelyn beamed when I asked her about the mental health benefits of belonging to a community space like this: "Coming from an environment where you live on your own, in bad times you think there's nobody in the outside world.
"Coming here, I can switch off to all the pressures of the outside world.
"I can get immersed in whatever I'm doing here, and I think that goes for all the other volunteers. You come here, you get stuck in, and all your problems just start fading away," she told me.
Sitting with the volunteers for our nature-filled interview, I couldn't help but compliment them on the beautiful garden space the team had been hard at working hard on when I arrived.
"Every plant we've got in here grows in the wild, but we didn't just go and pluck it from the wild, we actually bought these. We had a list of plants that were butterfly, bee, ladybird friendly, so every plant that's in here, it might look random and wild, which is how we wanted it, but it's all been designed for insects and butterflies," they told me.
Louise told me that they'd recently had people coming from Liverpool and Manchester to volunteer, and they were always happy to welcome more.
"People come up to us and just say 'how can I help?' and that's wonderful.
"Essentially it is people that we need [in order] to open up, especially when we go on the rota when the butterfly house opens. If we can open three days a week we will."
"We're taking all lovers of nature and butterflies," Louise told Mancunian Matters.
If you'd like to find out more about Victoria Park Environment Team, get in touch with them via their Instagram, Twitter, or Facebook, or via their email [email protected]