Manchester has always been famously associated with cotton, football and bad weather but one of its most famous qualities is the raft of successful comedians it has produced.
Perhaps it's down to the rain, but Mancunians have a certain self-deprecating quality when it comes to their sense of humour and renowned clubs such as the Comedy Store and the Frog and Bucket have provided a stepping stone for some of the country's most celebrated acts.
Steve Coogan, Peter Kay, Paddy McGuiness, Les Dawson, Bernard Manning, Jason Manford – the list of influential comedians that the city has produced goes on and on.
But what about the new breed of comedians currently working their way up to the top of the profession from the underbelly of the Cottonopolis?
With a massive helping hand from Alex Boardman, organiser of the Comedy Store's new comedians night and Toby Hadoke, compère of XS Malarkey at The Pub/Zoo, MM takes a look at eight stand-up acts that are destined for the limelight:
Rachel Fairburn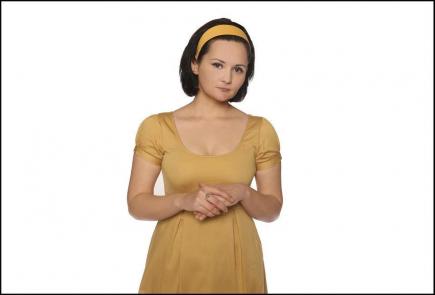 Having begun back in 2007, Rachel has only just started doing gigs again after a hiatus and the Manchester circuit is all the better for her return.
She is petite and has the face of an angel but as soon as this Harpurhey girl opens her mouth you will be disabused of any notions that she is sweet or innocent.
Contrary to her natural character, Rachel's subject matter ranges from self-deprecation to serial killers – a surprising mix which Toby believes works to her benefit.
"Her often dark material is a great contrast to her cheerful personality and smiley disposition," he said.
"She's been around a while but has recently seemed to be more relaxed onstage and this has really improved her performance."
Alex believes she is a must for any comedy enthusiasts.
"Fairburn is a comic born in the  traditions of strong, opinionated Northern women who used to rule Coronation Street in days gone by, and her uncompromising material and willingness to say the unsayable make her a must see."
Brennan Reece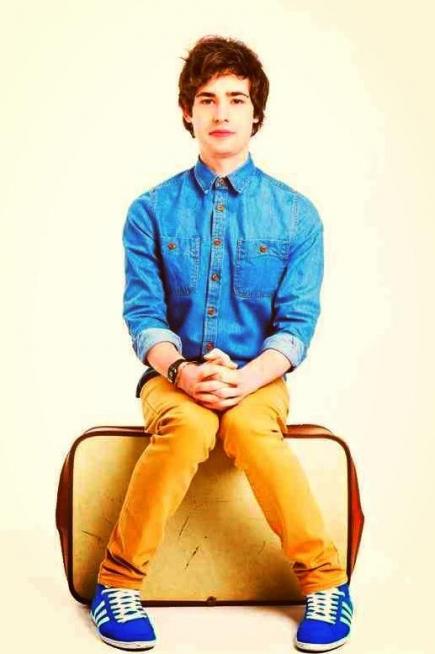 One of Manchester's own, Brennan is a fresh and energetic young comedian with an awkward outlook balanced out by stacks of charm.
He has appeared on all the major TV channels – as well as a comic Brennan is also an actor and writer – and with an appearance at the prestigious Old Vic theatre in London under his belt.
He clearly has a great future in comedy lying ahead of him, and is someone that Toby feels is cut out to become a panel show regular.
"Young, handsome and cheeky, there's slightly more to him than meets the eye," said Toby.
"Not to say he wouldn't fit right into one of the panel shows he'll doubtless end up on, but he's not just an identikit Young Trendy Comic."
"On stage he sometimes has the persona of a nervous and bewildered underdog, which compliments his skewed view of the world perfectly," said Alex.
"Don't be fooled though – this is a confident, sharp comedian who writes vividly painted, excellent routines."
Kiri Pritchard-McLean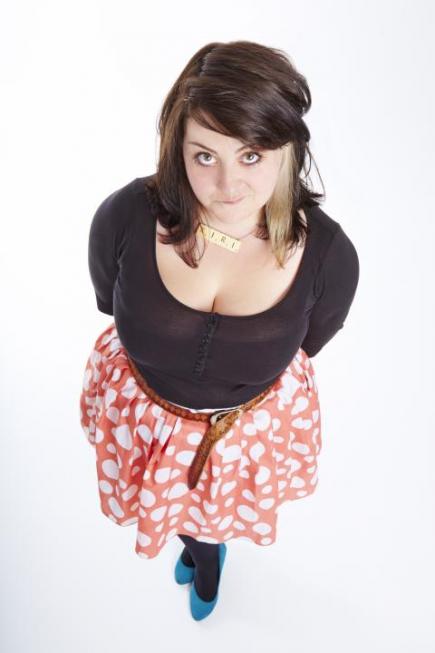 Kiri originally is from Anglesey, but like Rachel Fairburn now calls Harpurhey her home. 
As a performer, Kiri is a true all-rounder and consummate professional as one moment she is sweetness and light and the next is cutting and savage.
Her off-the-cuff style and skills in controlling a crowd illustrate a natural on-stage ability.
She was named as the Nottingham Comedy Festival's Breakout Act of the Year and is currently preparing for her first solo one hour show at this year's Edinburgh Fringe.
Not content with sticking to solo performances, Kiri is also part of the highly-rated sketch group Gein's Family Giftshop.
"This time next year I will be amazed if Kiri is not a regular at every comedy club in the UK," commented Alex.
"To put it simply, she belongs on the stage."
Toby also agreed that Kirir has the potential to go far.
"Very strong, good at creating characters onstage through description allowing the audience to draw vivid comic situations in true heads. Good compère too."
Harriet Dyer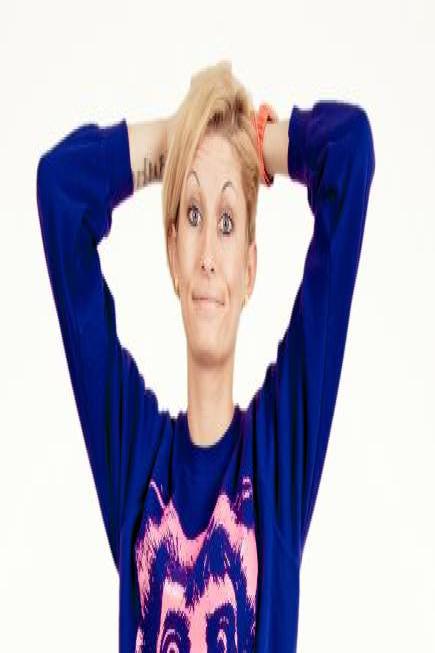 Originally from Cornwall, Harriet has since made Manchester her home and the city's comedy circuit is richer for it. 
She is currently busy refining her critically acclaimed new solo show, Barking at Aeroplanes, for this year's Edinburgh Fringe.
Harriet exists in a wonderfully colourful, utterly potty world of her own – on stage she is part streetwise raver, part delirious mad pensioner with a delightful turn of phrase and a deliciously rude streak.
Her awkward physical manner combined with her lilting accent means you spend the entire time she is on stage wondering how anyone like her could possibly exist in the real world – a quality which Toby says sets her apart from the rest.
"Batty as a fruit cake and totally individual, her unique performance style separates her from the crowd," he said
"Gangly of body and verbally unusual, she is clearly very much herself and all the better for it."
Alex adds: "From the first time I saw her appear at the Comedy Store's King Gong show a couple of years ago I knew she would make it in comedy. Quite simply, she is a joy to watch."
Stephen Bugeja
If anyone suspected that geeks are taking over the UK comedy circuit then the fact that Stephen scooped the BBC New Comedy Award 2013 should put any lingering uncertainty to rest.
The knit-wear lover, who hails from Bishop's Stortford, weaves together engrossing narratives which don't hold back on the self-deprecation.
Described by Toby as a very likeable young man with a cheeky charm, he has joined the ranks of other Comedy Away finalists such as Rhod Gilbert, Peter Kay and Lee Mack and is sure to go far.
Peter Brush
Originally from Leeds and soon to embark on a UK tour, Peter invites audiences to join him in his self-styled 'web of negativity'.
Toby picks him as a comedian whose subtlety and witticisms make him very appealing to a wide range of audiences, so much so that Peter made it to the final of the BBC New Comedy Award.
"He's quite brilliant, managing to make offbeat material and low key delivery very accessible," said Toby. "Definitely one to watch."
Liam Pickford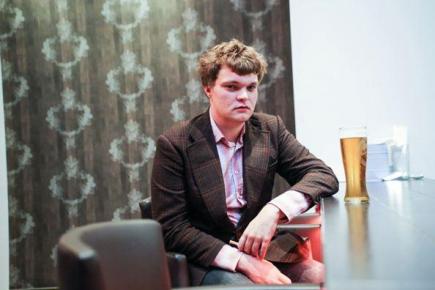 Hailing from Ashton-under-Lyne, Liam has been mentioned in both the BBC New Comedy Awards and the Chortle Student Comedy Awards in 2012 despite only beginning his stand-up less than three years ago.
At 24, he is described as 'young man out of time' who would be better suited to a post punk, early 80's comedy circuit where danger, vision and originality were more highly sought after traits in a performer than slickness.
According to Alex, one of Liam's most drawing characteristics is the unpredictable nature of his sets.
"On any given night he could be the best comedian you ever see or the worst," said Alex.
"That is why I love him!"
Toby said: "Offbeat and comfortable enough onstage not to try to make the audience like him by fawning, he's a very interesting prospect and – as all the best comics are – very much an individual."
Jonathan Pelham
After claiming the Chortle Awards Best Newcomer, Jonathan is being talked of with high regard by those who live amidst the comedy circuit.
The curly-haired Geordie, who also reached the BBC New Comedy Award final, explains his attraction to stand-up as scary but in a good way, 'like sky-diving, rather than being attacked by a bear'.
Having risen from barren gigs at Newcastle University Students' Union to gracing stages up and down the country, Jonny is a rising star that will surely one day touch the sky.
Main image courtesy of SpareTomato, with thanks. All other images courtesy of individual comedians, with thanks.