The Christmas Number One is a festive tradition like no other – and one man is about to remind people of that fact.
Conductor Rainer Hersch is bringing his Christmas No1 Pop Singalong to Bridgewater Hall later this month.
The show is set to be jam-packed with holiday classics – most of which topped the charts before the days of reality television.
That's because, according to Rainer, talent shows such as X Factor have hijacked the once great tradition of the Christmas Number One.
He told MM: "Many people have said it before me; it's now a time which is about X Factor.
"The Christmas Number One is now part of a process which is slightly out of the hands of the enthusiasts."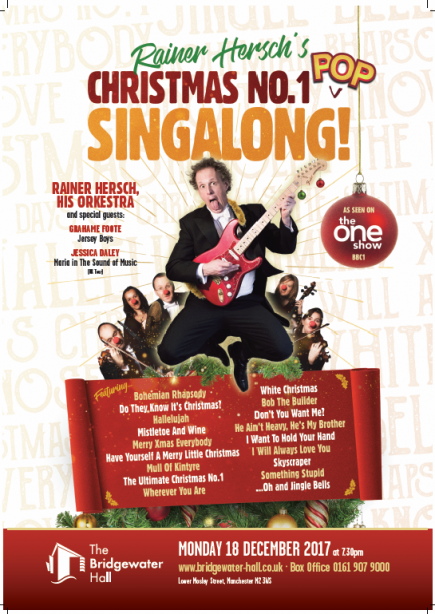 FUN: The show promises to be a barrel of laughs
Interesting, Rainer isn't omitting songs from his festive singalong just because they originated on X Factor.
In fact, his show features winning singles such as Hallelujah by Alexandra Burke and Skyscraper by Sam Bailey.
But while Rainer is full of praise for the artists, he doesn't see their tracks standing the test of time.
He explained: "They are great songs. They are great singers.
"But I'm not sure that [the singles] are going to still be remembered – not like those that have gone on to become the theme tune of Christmas."
Rainer firmly believes that we've already experienced the 'golden age' of Christmas Number Ones.
This was a time when artists like Slade, Shakin' Stevens and Mud seized prime position on the Top 40.
It was all the way back in 1971 when Rainer himself fell under the charms of the yearly tradition.
He reflected: "The first Christmas present I can really remember was in 1971 when my sister gave me Ernie (The Fastest Milkman in the West) by Benny Hill.
"I listened to it over and over again until the record was flat. After that it was the golden age of Christmas Number Ones."
Sadly, Rainer doesn't believe the glory days will return – or at least not anytime soon.
He blames this not only on X Factor, but the changing landscape of the entertainment industry as a whole.
The comedian said: "At the moment I can't see it happening.
"We're in the age of internet and social media. Everything has changed, the music scene in particular.
"Getting a number one single would define your whole career at one point.  I think these days there is a lot more people out there."
Last year, Clean Bandit overcame the X Factor machine when they sat at the top of the charts with Rockabye on December 25, 2016.
The bookies are forecasting that another outsider could do the same thing year – with the likes of Wham and Ed Sheeran in the running.
Rainer remains doubtful.
He predicted: "The bookies usually also have favourable odds on it snowing and it rarely does.
"The Christmas Number One is probably going to be someone we have never heard of. That's the way it is at the moment.
"It could be any one of the finalists from X Factor."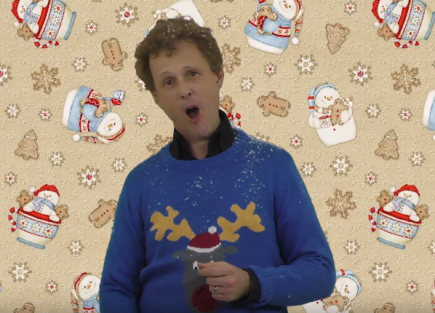 FESTIVE: Rainer will get you into the Christmas spirit
It's set to be a walk down memory lane when Rainer plays in Manchester on December 18.
All in all he'll perform 25 different numbers alongside a live band, an orchestra and singers Jessica Daley and Graham Foote.
He'll be centre stage throughout as he cracks jokes, points out amusing misheard lyrics and leads those in attendance through singing the classic hits.
"Don't come if you don't like me. There is quite a lot of me," he quipped.
He then added: "In that environment there is such a buzz. People are so into it. I am really going to feed off the audience and the atmosphere."
The evening will conclude with a performance of Rainer's own attempt at a festive hit when he delivers his fittingly-named song The Ultimate Christmas No.1
The track – which has already racked up thousands of views on YouTube – was penned to include all the elements that make a Christmas Number One.
*Rainer Hersch is bringing his Christmas No1 Pop Singalong to Bridgewater Hall, Manchester on Monday, December 18. You can buy tickets HERE.