Musical theatre star Jodie Prenger has opened up about life as an actress during the pandemic as she returns to the stage in what she calls the "most socially distanced show ever."
The Blackpool-born actress, 42, is currently on tour in Andrew Lloyd Webber's Tell Me on a Sunday and kindly took time out of her incredibly busy schedule for an exclusive chat with MM about the show, which comes to Salford later this year.
Since winning the BBC's I'd Do Anything in 2008 and playing Nancy in the West End production of Oliver!, Jodie has carved out an illustrious career in theatre with leading roles in shows such as Calamity Jane, Shirley Valentine, and Abigail's Party to name but a few.
"Tell Me on a Sunday is the most socially distanced show out there!"
Jodie is now reprising the role of Emma in Tell Me On a Sunday in what Andrew Lloyd Webber and Don Black have called the "definitive" version of the show.
The one-woman song cycle tells the story of Emma, who leaves behind her dreary life in England and sets off on an American adventure, singing her way through the ups and downs of her search for love.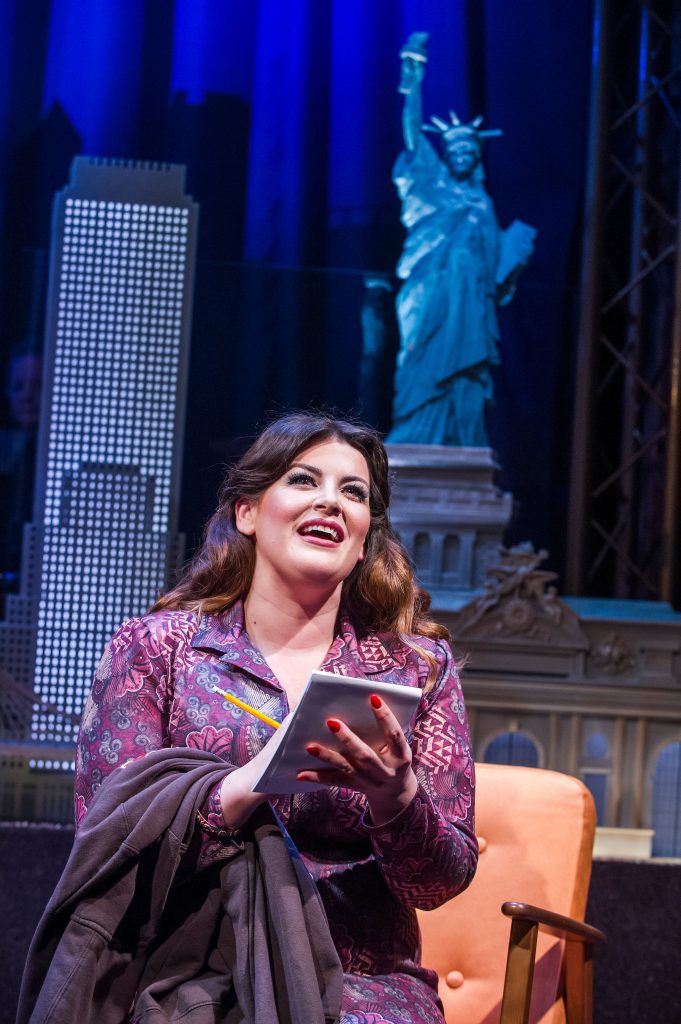 On returning to a role she first played in 2016, Jodie said: "I had to do rehearsals. I thought 'Oh it'll just be there.' It wasn't! But leaving a show behind and revisiting it, you discover new things."
She then joked: "If Andrew Lloyd Webber and Don Black ask you to anything, you can't say no, otherwise a theatre fairy dies!"
The show itself is one act long and audiences can then enjoy an intimate Q&A with the bubbly star.
She told MM: "I just love a bit of chit-chat. It's nice to have that experience after what we've been through."
"Covid wasn't just a smack in the chops, it was a Joan Collins Dynasty slap across the face!"
When Covid hit, Jodie was starring as Helen in the gritty Salford-based drama A Taste of Honey in London's West End and like everyone else had no idea of the seriousness of what was to come.
She said: "You just never ever contemplate the effect it has taken on every industry. Every industry has been knocked one way or the other. People think theatre – you just look at the actors on stage but it's the costume, the lighting, the front of house, the carpenters. The list goes on."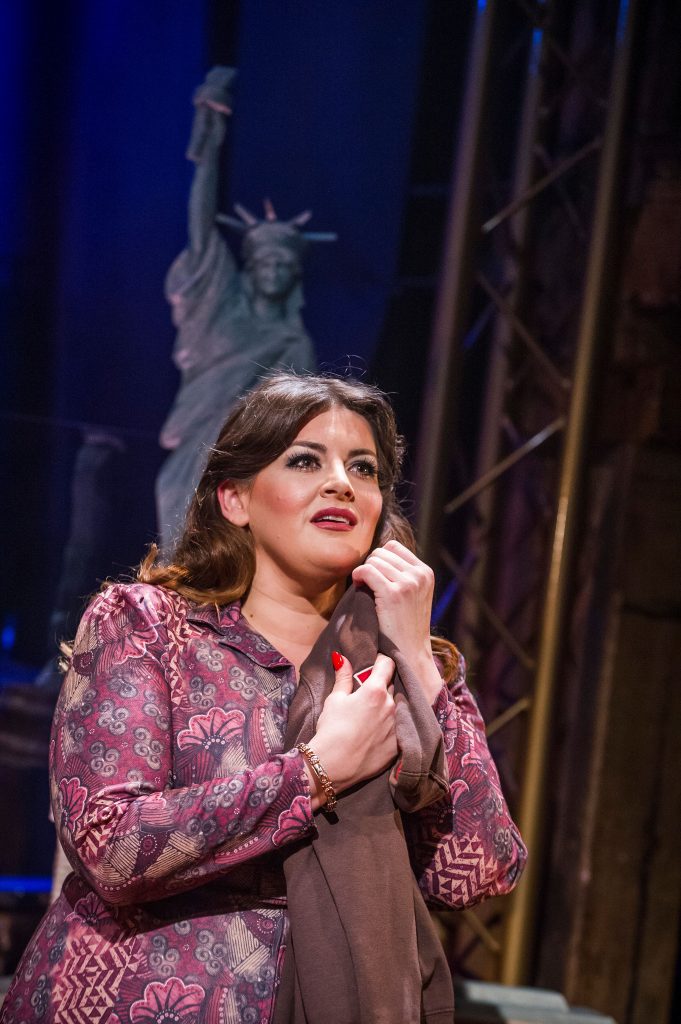 Jodie also spoke out in support of Andrew Lloyd Webber, who made headlines recently for labelling the isolation guidance as a "blunt instrument" which led to the closure of his new musical Cinderella.
She said: "He is so supportive of the arts and is a very caring person. He's gone out there and just put his heart on his sleeve. We've got get through this and we've got to get through it safely, but how we do it – I think we need a rather big meeting."
Never one to sit still for long, Jodie used lockdown to explore her passion for writing, penning a TV series which she describes as being in its "infancy stages" in terms of production.
Curtain up, at last!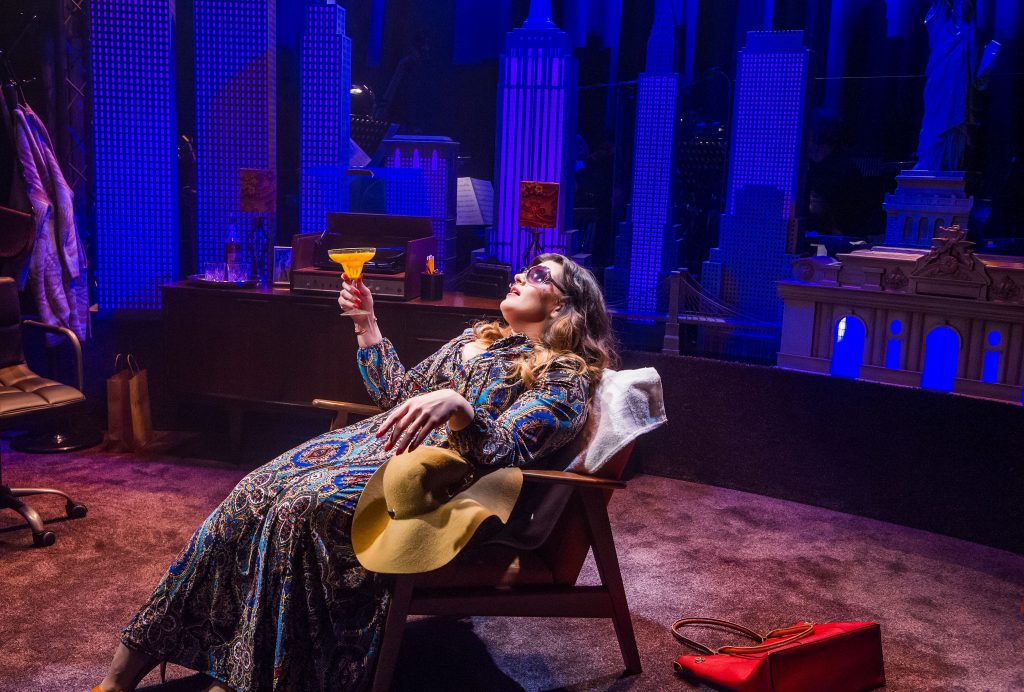 Tell Me On a Sunday is one of the first shows to return to The Lowry with other hit musicals Everybody's Talking About Jamie and The Addams Family.
Jodie said: "It's an honour to do. Some of the places I've been, it's the first show there, which is special in its own right."
A spokesperson from The Lowry told MM: "Everyone at The Lowry is extremely excited we are now able to welcome touring shows back to the building. There is a magic about live performance that so many of us have missed and we can't wait to be a home for those experiences once again."
Councillor Stephen Coen, Executive Support Member for Culture at Salford City Council stressed that The Lowry is a vital part of the city.
He told MM: "The Lowry is incredibly important to Salford. It is the most visited cultural venture in Greater Manchester and it provides visual and performing arts which in turn brings visitors and tourists from all over the world."
Tell Me on a Sunday runs at The Lowry in Salford from Tues 19th October until Sat 23rd October.
Tickets are available here.
Official website
Twitter @tellmeontour
Photo credits: Tristram Kenton