We're a week into Wimbledon fortnight and there's no place better to watch Super Saturday than the big screen on First Street. 
The 20 square metre outdoor screen has returned to Tony Wilson Place for the third year running. 
Grab a deckchair and a Pimm's and get ready for Super Saturday. 
This afternoon the ultimate power couple Andy Murray and Serena Williams play their first match in mixed doubles after being delayed from Friday. 
And it's a big day for remaining Brits, as Johanna Konta, Dan Evans and Harriet Dart all take to the grass.
We've also got Nadal against Tsonga and Federer is playing Pouille.
The biggest thing to come out of week one is sensation Corey 'Coco' Gauff, as she continues her winning streak after knocking out Venus Williams in the first round.
Thanks for all the surreal messages and fan support! It has been a dream week. Let's keep it rolling @Wimbledon 

— Coco Gauff (@CocoGauff) July 6, 2019
Next week the world will be watching her extend her dream run into the last 16. 
Coco is terrific!  https://t.co/13vsVKdjFP

— Michelle Obama (@MichelleObama) July 5, 2019
Wow! What a comeback @CocoGauff  https://t.co/qYpGGwjiVw

— Reese Witherspoon (@ReeseW) July 5, 2019
Shout Out @CocoGauff You're The One  https://t.co/aB3ucDhY32

— Jaden (@jaden) July 5, 2019
She is the youngest person to qualify for Wimbledon in the professional era and could be the youngest ever winner of a grand slam tournament.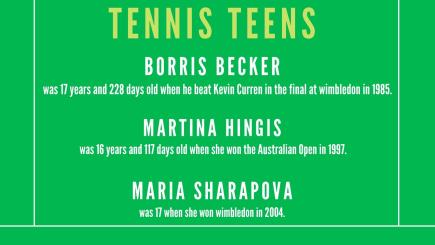 Once the tennis is over, the big screen will stay put to show other events including the Tour de France, F1 British Grand Prix and Cricket World Cup highlights.