'Accept your porridge' resolves David Shrigley's Untitled, 'You cannot change it'.
"That seems to be the situation we're in to some extent," remarks Shrigley.
Shrigley's ink drawing greets viewers to Grayson's Art Club exhibition at Manchester Art Gallery in his typically deadpan style.
A spoon wedged in an indeterminate blank substance. A kitchen table. Coffee.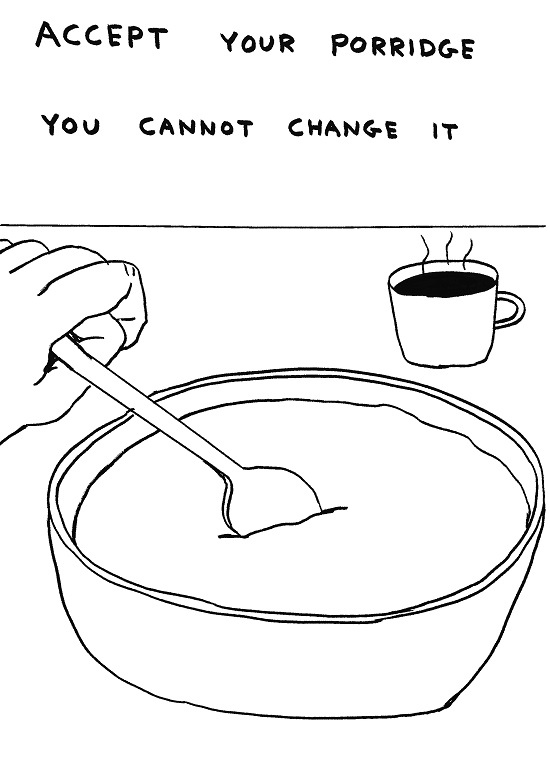 On the wall opposite, nurse and photographer Hannah Grace Deller's Swings in Lockdown captures a children's playground suspended in time.
Originally broadcast on Channel 4 during lockdown 1.0, Grayson's Art Club, hosted by contemporary artist Grayson Perry, set out to document pandemic life through art.
This exhibition, he says, will "reflect on a situation that has affected everyone on the planet…a crystallization of feelings and obsessions."
This exhibition shows a nation brought together under many roofs.
Our lives are smaller now, but no less varied: still full of wistfulness, tenaciousness, humour and delight.
Kashta Dale's portrait, Mama, for example, depicts her mother, who during lockdown underwent cancer treatment.
She smiles warmly on a sunny-yellow background, despite everything, Dale captures a moment of joy
Philippa Perry's Britain 2020, is a trio of ceramic pots adorned with looping observations about toilet roll, boxsets and 'having missed out on spring'. Like others, she mocks British mentality as much as she conveys it.
Chris Whitty appears frequently like a pandemic totum, issuing threats about handwashing, like in comedian Joe Lycett's The Itty Bitty Chris Whitty Committee or 1984-style in Grayson Perry's Tea Towel.
Merseyside based artists The Singh Twins don't shy away from politics either.
Their digital piece, NHS vs COVID: fighting on two fronts, shows a Saint George-style nurse slaying a covid dragon, with a tiny Boris Johnson stabbing her in the back.
Grayson's Art Club sought to give the public an escape, but it's got bite too.
Through the anxiety of the pandemic, the turmoil of Brexit, and the fallibility of politicians, above everything, Grayson's Art Club represents what it means to be British in the year 2020.
Current guidelines mean Manchester Art Gallery is currently closed.
In the meantime, it's launching #MAGartclub, encouraging people from Manchester and beyond to make art with a Mancunian twist.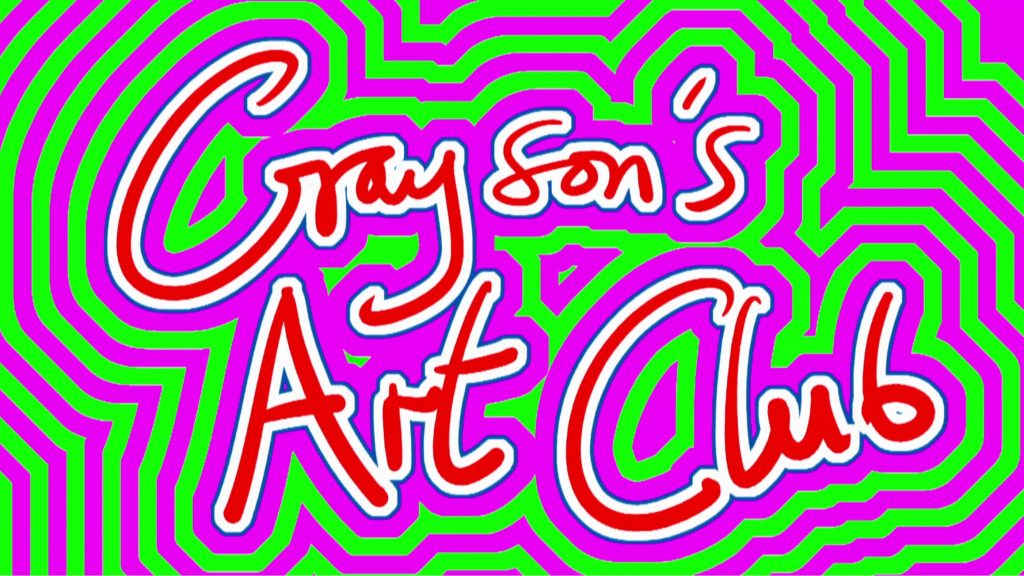 Main Photo credit: Andrew Brooks