A study has found that Coronation Street is the most complained about soap opera on television when it comes to alcohol, drugs, and smoking.
Broadcasting regulator Ofcom received over 300 complaints about the Manchester-based soap – which celebrated its 60th anniversary last year – regarding its depiction of addiction.
In the last decade, drugs have featured prominently in the programme, with a recent storyline depicting long-serving character Leanne Battersby (Jane Danson) getting caught up in a drug-dealing gang.
The central hub of the show is the iconic Rovers Return Inn, where residents are regularly seen consuming alcohol.
The figures, which were collected by Vape Club showed that Corrie received far more complaints regarding this issue compared to reality juggernaut Love Island and fellow ITV soap Emmerdale.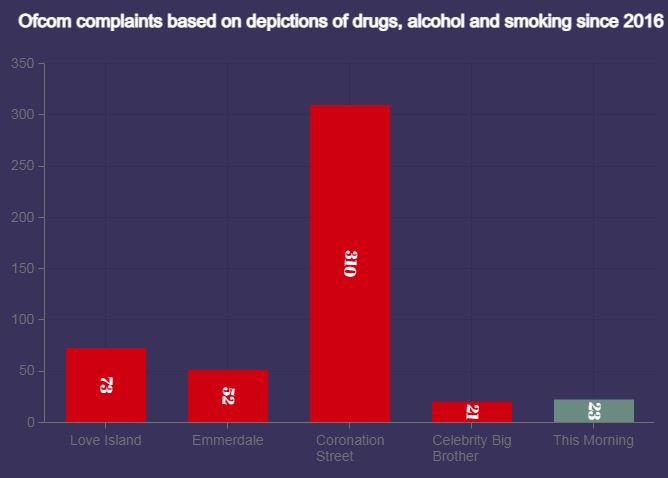 The Yorkshire-based soap opera received just over 50 complaints about its depiction of drugs and alcohol in the last five years a sixth of what Corrie had received.
Both soaps air six times a week are estimated to pull in an average of six million viewers per episode.
Dan Marchant, of Vape Club, said: "TV producers need to be responsible when considering whether characters should be depicted smoking, drinking, or using drugs. Is it integral to the character?"
Characters such as Deirdre Barlow (played by Anne Kirkbride) and Becky McDonald (played by Katherine Kelly) were well-known for their chain-smoking habits during their time on the show.
Former Rovers landlady Liz McDonald (played by Beverley Callard) switched to vaping during her last few years on the soap.
Dan added: "I do believe it's vital that children and young people are exposed to less smoking on TV, particularly in pre-watershed programming. As fewer and fewer people smoke in society, we're finding that stereotype seems more out of touch."
An ONS report published in 2019 smoking prevalence in young people had decreased year-on-year.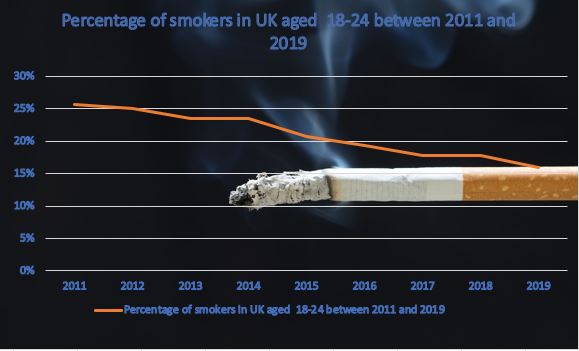 Feature image credit: © Copyright Lewis Clarke and licensed for reuse under this Creative Commons Licence.