The January blues have well and truly kicked in and we're all looking for the remedy – be it at the bottom of the cookie jar or in the next pint.
Alternatively, many are pounding the treadmill, 5:2-ing or donning the nicotine patch to start 2015 off the right way.
However, an under-qualified doctor once told me that the best medicine was in fact laughter – and perhaps he is right. We can all indulge in whatever panel show the beeb or Channel 4 have on the box but sometimes we need something stronger.
There is always the chance to swap the settee for far more interactive surroundings and while many venture out to see a film or play, sometimes we forget that live comedy is just around the corner as well.
So here at MM, we have prescribed the five best comedy clubs in Manchester you must go and see for yourself.
5. Tiger Tiger
So good they named it twice, however, this club is yet to have held a comedy night.
So why on earth is it in our top five?
Call this a prediction of Mayan levels but with a little help from Salford's own Jason Manford, the cleverly titled 'Manford Comedy Club' is heading to the centre of Manchester.
Jason has worked alongside brother Colin to bring this night to 30 venues across the country and you can now head over to The Printworks for its latest location.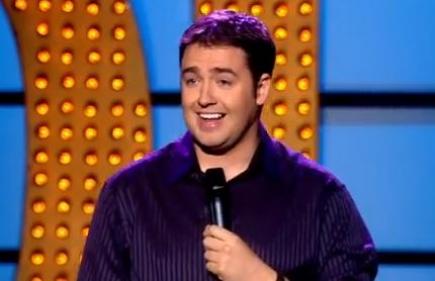 FAMILY AFFAIR: Jason Manford set to bring 'Manford Comedy Club' to the centre of Manchester with help of brother
Kicking off on January 31 and set to be held every Saturday, why not break the mould and be at their premier event. At £12.50 for an entry ticket – it could soon become the biggest chuckle fest in town.
4. Laugh Local
Where better to chortle than Chorlton? For all your chortling needs then Chorlton Irish Club is the place where laughing isn't a chore but a cho… okay, you get the point.
But in all seriousness, or lack of, in the circumstance of looking at comedy clubs, this venue celebrates the very best of local talent and takes place the first Friday of every month.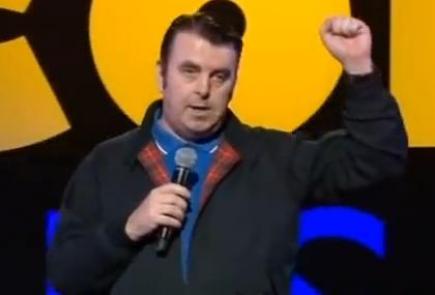 MAD FER IT: Oldham funny man Mick Ferry is set to play Laugh local next month
You can tram it there and back from Manchester city centre and in between you will be treated to a whole host of hilarity.
This February sees Oldham's Mick Ferry, Eddy Brimson and Laura Lexx taking to the stage, so why not venture down. Plenty of free parking and tickets at £10 in advance and £12 on the door.
3. XS Malarkey
Far from a load of nonsense, XS Malarkey is simply the best comedy night on a budget you could ask for. With entrance at just £5, or £3 with a Malarkey  Card, there is no better Tuesday night out than at the Pub/Zoo on Grosvenor Street.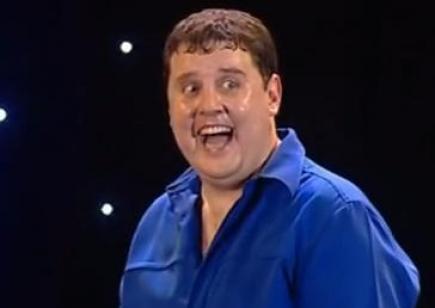 GARLIC BREAD? Bolton favourite Peter Kay played is one of the many stars to have graced the XS Malarkey stage
The award-winning venue has welcomed Jimmy Carr, Russell Howard and Peter Kay through its doors so the next big stand-up comedian may play in front of your very eyes this year.
And who can argue with the price? Nobody, to answer my own rhetorical question. While that will entice you in, the extensive menu will keep you satisfied – with two meals for £7.45 featuring some pub classics.
2. The Comedy Store
Doing exactly what it says on the tin, The Comedy Store is a well-oiled machine that has produced laughter for 14 years now.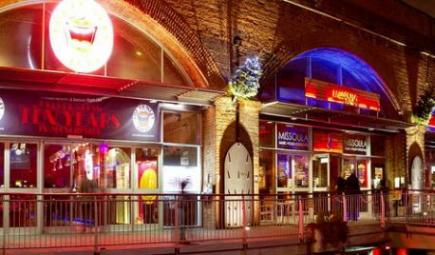 LAUGH ON THE LOCKS: The Comedy Store offers punters a long weekend of fun
Situated on Deansgate Locks, this established venue offers a long weekend of fun and every first Sunday of the month you can head to the open mic night 'King Gong', where wannabe funnies will have to beat the gong and win the audience over with their unheard quips and quibbles.
Though this club is somewhat pricier, the side-splitting atmosphere amongst the 500-strong crowd is contagious and it is easy to see why revellers head in their droves every Thursday through Sunday.
You can tuck into two courses prior to the show for an extra £16 – or £10 on Thursdays – while the extensive drinks menu will aid your giggle fits throughout the evening.
1. The Frog and Bucket
Forget barrels of laughs, here you will have buckets, and why not chuck in a frog for good measure.
With shows four nights a week you are spoilt for choice and their 'Beat the Frog' night will help you fight off Monday melancholy this month as ten acts compete for your laughs at an open mic night.
One scouser by the name of John Bishop happened to be watching here before he found himself on stage 'completely by accident'. He only had one joke, claims four laughed and described the feeling 'like losing your virginity'. Whatever floats your boat, John…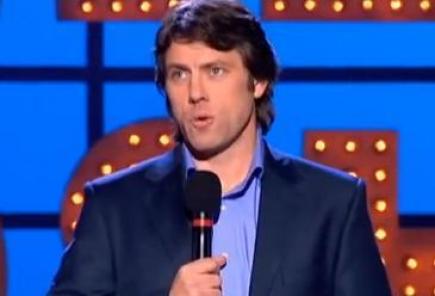 BEFORE HE WAS FAMOUS: John Bishop says he watched shows at The Frog and Bucket before hitting the big time
If you're watching those purse strings then 'Big Value Thursdays' will accommodate but the showcase night is Friday, so head to the corner where Oldham Street meets Great Ancoats Street in the city centre for the funniest night of your life, or year, or maybe even month.
Oh, and we mustn't forget the refuelling required – pizzas, burgers, hot and cold buffets and a bar open until the last laughs have echoed out of the room.
Main Image courtesy of Stimpdawg, with thanks.