This Is Elvis is 'One Night' of countless flaws and missed opportunities, lacking any coherent narrative which makes it no more than a second-rate tribute show.
The musical – now showing at the Palace Theatre – celebrates 50 years since the King's infamous '68 Comeback Special, but fails to give any context to the performance which kick-started Elvis's return to the stage after a seven-year hiatus.
Instead, it opens with the very performance which you'd assume the production would be centred on, trying to shoehorn as many songs as possible and reenacting on-stage conversations word-for-word which Elvis had with his band.
Songs in this opening section are shortened to unsatisfying excerpts, leaving the audience asking for a little less conversation and a little more action.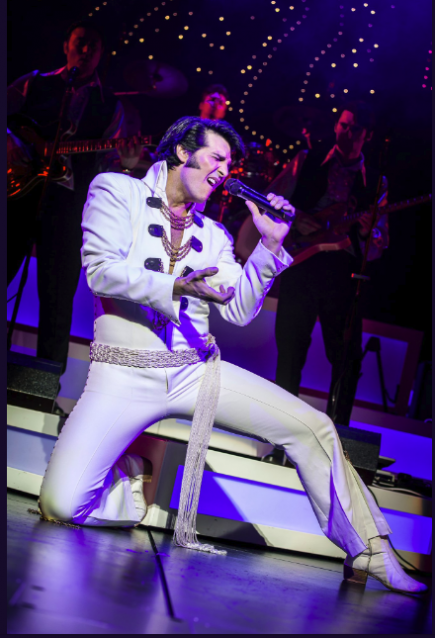 DISSERVICE: The show doesn't do justice to the King of Rock 'n' Roll
Sadly, for those who don't know anything about the life and times of Elvis Presley, you won't learn much from the half-hearted attempts to tangentially recount certain aspects of his life.
Even as an Elvis super fan, you'll struggle to follow a script performed in questionable American accents, the most convincing of which come from Canadian Elvis impersonator Steve Michaels.
The only worthy praise belongs to Michaels' genetics. The semblance is uncanny and the imitation of Elvis's operatic singing style is successful.
But Michaels fails to deliver Elvis's wit, cheek and charm on stage.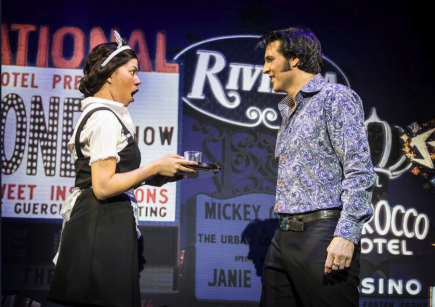 PLOT: The story is a half-hearted attempt to recount aspects of Elvis's life
Instead, the King of Rock 'n' Roll is portrayed as a nervous wreck filled with untamed anxiety and excitement – an unforgivable departure from the cool, calm and collected persona Elvis is remembered for.
The production tries to portray the nerves which Elvis undoubtedly felt in the aftermath of the '68 Comeback Special and the build up to his Las Vegas show twelve months later, but it is unnecessarily exaggerated and too outwardly expressed for a character who never took himself too seriously in public.
The second half of the production is patently improved by allowing Michaels and the rest of the cast to do what they do best – perform Elvis's music.
But even the music comes with its share of faults too. Michaels' performance is flat for the first few songs of the Vegas performance, with a lack of the gyrating vigor which, to his credit, he delivers in the first half.
Technical faults marred Michaels' energetic performance in the opening songs of this performance, as it took several changes of bass guitar until the instrument could finally be heard.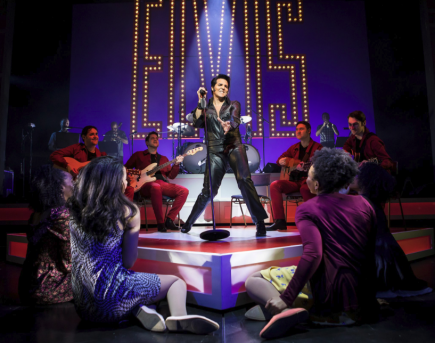 IMPERSONATION: Michaels lacks the charisma and charm needed for the role
Michaels began to move more towards the end of the performance and even got the grannies in the audience on their feet upon request, but he failed to deliver Elvis's on-stage charisma with a noticeable absence of audience interaction that any Elvis fan would expect.
The production would be markedly improved if it told a story that built towards and gave context to the famous '68 performance, or any performance for that matter.
Elvis Presley was a man shrouded in mystery, known for his charm but also man of modesty. Failing to tell his story is unambitious, whereas turning him into an anxious character is lazy.
This is Elvis is nothing short of a missed opportunity and a disservice to the King of Rock 'n' Roll.
*This Is Elvis is showing at the Palace Theatre, Manchester until Saturday, June 16. You can buy tickets HERE.