It's never a given that a movie-turned-musical will find any degree of success.
But Flashdance managed to hit an instant homerun when it opened at the Palace Theatre in Manchester.
Productions of this nature are prone to dividing audience members. After all, the original film often holds a special place in people's hearts.
However, there's plenty to embrace about this show – especially for those who fell in love with the plot way back in 1983.
Strictly Come Dancing sensation Joanne Clifton is at the helm as Alex Jones.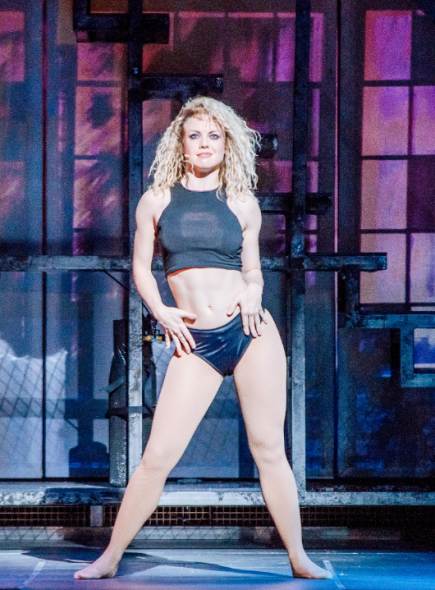 She initially appears to be miscast, what with her blonde hair and petite stature. It quickly turns out that she's the perfect fit for this role though.
Clifton has the spunky attitude down to a tee, not to mention that she can carry a tune when it's called for.
It's undeniably her dancing that really blows people always though.
Some of her moves are not for the faint-hearted and you almost feel breathless while watching her in action.
The raw athleticism is appreciated by all in attendance – and that's before the all-important routine in the final sequence!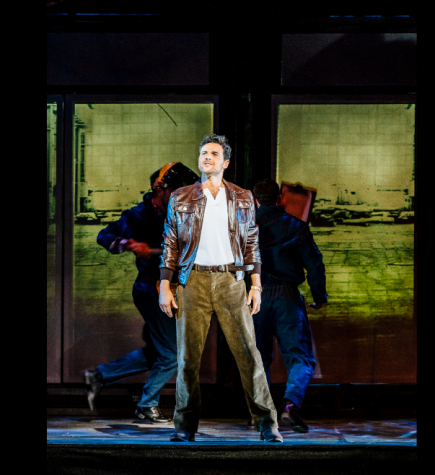 It's astounding that Clifton still has some energy left in the tank when this iconic scene swings round before the curtain falls.  
It would be wrong to say that Clifton carries this whole production on her back though.
Instead, it's clear that the entire cast possess more than enough talent with their own faultless dance moves, crisp voices and well-tuned acting.
Ben Adams proves that he's worthy of playing Alex's boss/love interest Nick Hurley.
There's a clear chemistry between the pair that makes their story one that you can easily buy into.
Meanwhile, the subplots – which never outstay their welcome – allow other cast members to shine.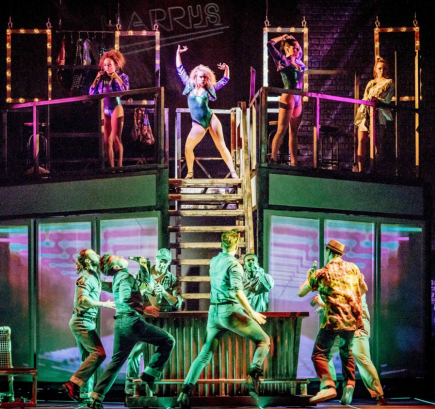 Hollie-Ann Lowe plays the ambitious Gloria, whose own struggles run parallel to Alex's.
There's never a 'get one with it' moment during her scenes even though it's clear that the real anticipation is building towards Alex's final routine.
This is a credit to Lowe's ability to evoke sympathy and take people on another character's journey.
All this action is accompanied by a familiar soundtrack, including Maniac, I Love Rock and Roll and What a Feeling.
These are all performed live under the electric glow of purple, blue and pink lights.
All in all, Flashdance is high energy, high tempo and highly enjoyable. 
*Flashdance is showing at the Palace Theatre, Manchester until Saturday, February 17. You can buy tickets HERE.