Acclaimed theatre director Sally Cookson is bringing a stage production of La Strada to The Lowry in Salford.
The musical – based on the 1954 film by Federico Fellini – will show eight times at the venue on Salford Quays.
Ahead of its opening night, Cookson has revealed that the show will remain true to its themes of 'suffering, longing and redemption'.
She said: "Felini's iconic film has always fascinated me and the thought of using it as a starting point to make a piece of theatre was one I couldn't resist.
"A folk-tale like odyssey – this story sees three lost souls travelling 'the road' and searching in different ways to find meaning in their lives.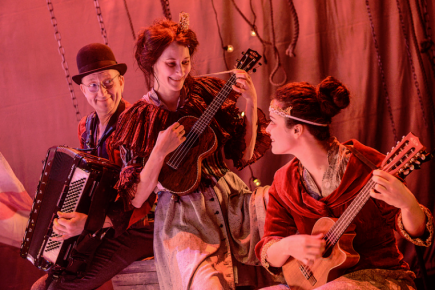 EMOTIONS: The plot is sure to trigger a reaction from its audience
"Using physical storytelling, music and movement, we will be attempting to find a theatricality to re-imagine this story of human suffering, longing and redemption."
Cookson is no stranger to re-imagining plots, having brought a modernised version of Jane Eyre to the stage last month in Salford.
That production – which received rave reviews for its originality – also enjoyed a string of dates at The Lowry.
This time a lot of the intrigue will centre around what creative decisions Cookson will have made without veering too far from the original La Strada (The Road).
The movie was a hit upon its release, ultimately landing the inaugural Academy Award for Best Foreign Language Film in 1957.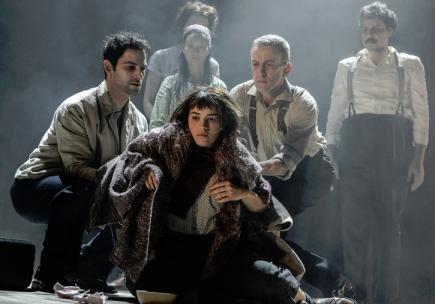 RE-IMAGINED: The production is based on Federico Fellini's film
The gripping plot tells the story of the wide-eyed Gelsomina who is sold by her impoverished mother to the brutish strongman Zampano, a travelling sideshow performer.
Cookson teamed up with Olivier Award-winning producer Kenny Wax to put the stage version together.
Wax commented: "I have been trying to mount a stage production of La Strada for many years.
"When Sally Cookson told me it was her favourite film, the stars seemed to align more perfectly than I could have ever dreamed. And that is only half the back story."
*La Strada (The Road) is playing at The Lowry, Salford from Monday, 15 May to Saturday, 20 May. You can buy tickets HERE.