"Amazing to think Mary Shelley was only 18 when she started writing Frankenstein isn't it?"
Members of the audience were rightly excited with anticipation before April De Angelis' adaptation of the 200-year-old classic tale, showing at Manchester Royal Exchange Theatre.
What's equally amazing is how much the name Frankenstein still resonates, whether it's Shelley's Gothic classic you've read, one of countless theatre shows (apparently nearing 60 adaptations) you've seen or you have the iconic Boris Karloff image in your head from the 1930s films.
In Harry Attwell's Creature (main picture) we are faced with a different nightmarish image – he looks a little like Back to the Future star Doc Brown from the 1980s sci-fi blockbuster.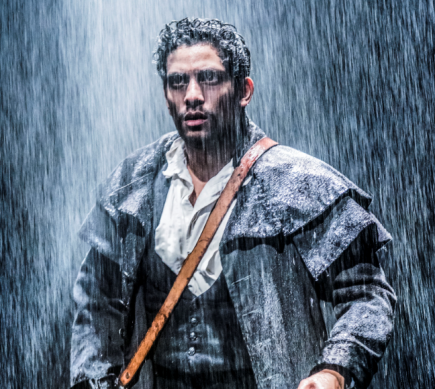 BE CAREFUL WHAT YOU WISH FOR: Victor Frankenstein (Shane Zaza) is a man tormented by his meddling in science to make the Creature 
The Creature ranges from the wicked and tragic to comic – there's something pantomime-esque about how he rises up after his creation, outline silhouetted with the lights dimmed as the audience gasps but also laughs.
He'd like to cause no harm and craves love but ultimately destroys everything around him. Think Of Mice and Men's Lennie and the denouement there.
Weighed down by a mass of fur throughout, the weight is off Attwell's shoulders when the Creature slumps off the stage at the end into the Arctic wilderness, but there is a notably weary look on his face at the end. It's undoubtedly a heavy role which he handles adroitly.
Multiple parts are well played by Esther McAuley, Gerard McDermott, Shanaya Rafaat, Colin Ryan and Nicola Sloane as the show moves rapidly through Victor Frankenstein's (Shane Zaza ) chaotic existence – one minute he's a curious young lad convincing his childhood friends Henry and Elizabeth to summon spirits, the next he's fled for university after the sudden death of his mother from scarlet fever.
Designer Ben Stones does a wonderful job alongside movement director Angela Gasparetto, lighting designer Johanna Town and sound designer Mark Melville.
Ever-present on stage is Captain Walton (Ryan Gage), who we meet at the very beginning and whose expedition into the wintry North Pole happens upon a doomed Frankenstein, at this point seeking revenge on his creation for the deaths of his young brother William, best friend Henry and bride Elizabeth.
Walton's tone and demeanour goes from cheerful to downcast as Frankenstein's madness takes hold of his ship as he begins to curse his luck for taking the stranger onboard.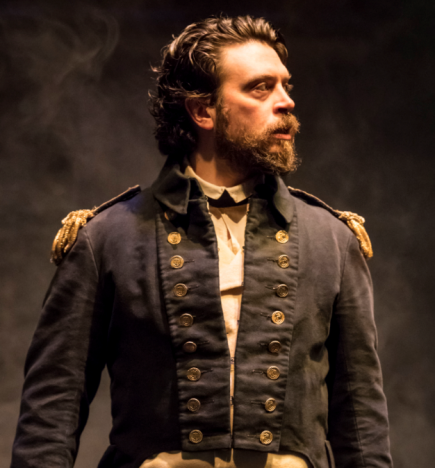 HAUNTED LOOK: Captain Walton (Ryan Gage) lives to regret the day he took the doomed Victor Frankenstein on his ship
"Avoid ambition," Frankenstein murmurs to Walton on his death bed, a demise which serves as a cautionary tale. 
Tickets for Frankenstein – from March 9-April 14 – are available here: https://www.royalexchange.co.uk/whats-on-and-tickets/frankenstein
ACCESSIBLE PERFORMANCES
AUDIO-DESCRIBED PERFORMANCE: Saturday March 31, 2.30pm  
BSL PERFORMANCE: Thursday March 29, 7.30pm  
CAPTIONED PERFORMANCE: Tuesday March 27, 7.30pm  
RELAXED PERFORMANCE: Wednesday March 21, 2.30pm