5th Story's Adam Rickitt and Dane Bowers exclusively speak about wearing mankinis, stealing each other's fiancés and boozy tour bus shenanigans ahead of their Big Reunion tour's Manchester stop.
The pair, who will be sharing the stage with seven boy bands including Five, Blue and A1 will be giving fans the chance to relive their teenage years as they perform hit songs from their poptastic careers – more than a decade on.
With the 13 date arena tour kicking off in Sheffield last Friday, the 90's and noughties heartthrobs who reformed as part of ITV2's hit show The Big Reunion, have insisted that the days of bad fashion, badly gelled hair and dodgy dance moves are long gone.
Speaking at rehearsals, Adam Rickitt from 5th Story, told MM: "It feels like we're on a boy's holiday; it's a bit messy, there's literally like 40 blokes on a bus with loads of beer, wine and vodka. Our management are more like reps you get in Magaluf just guiding us everywhere.
"The nice thing is all the bands have met each other at some point over the years anyway and we've got a great team so we're all just having the time of our lives.
"It's not just about people coming to watch a show and us performing to them it's about everyone reliving being 17 years old again and hearing songs that they love and just having a really good night."
Adam went on to reveal that there are no hard feeling between himself and fellow 5th Story band member Dane Bowers who cheekily caught the attention of the former Coronation Street star's now finance on holiday in the late 90s.
"I were gutted when I found out that my fiancé actually had a photo of her and Dane Bowers from about 15 years ago. She was on holiday and ran over to him 'like Dane, Dane, we love you!'"
Adam, who enjoyed success as a solo artist in the late 90s, teamed up with Dane Bowers, Gareth Gates, Kenzie and Anthony Kavana to form the super-group 5th Story on the second series of the ITV2 show.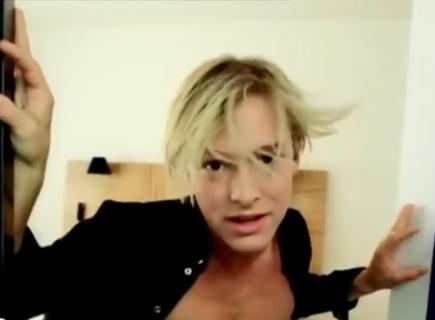 BLONDE BOMBSHELL: Adam Rickett fans prepare to breath again ahead of tour
The band have brought together a selection of their individual hits including Breathe Again, Freak Me and Spirit in the Sky to create a show stopping set, complete with old-school choreography.
But Dane Bowers insists there will be no old-school clothing in sight.
He told MM: "We've left that to Five, they've still got the rubber coats and goggles on their heads and everything they had.
"Adam and Kenzie always feel like they've got too many clothes on, Kenzie would perform in a mankini if he could but no, as a whole we've gone quite slick with the styling.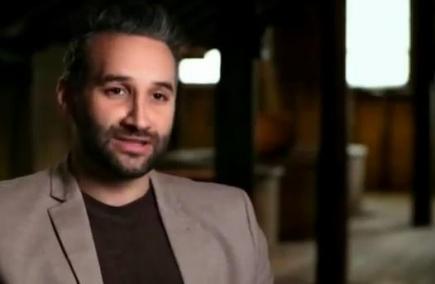 FREAKY FASHION: Dane Bowers insists the tour style will be leather free 
Dane, 34, found stardom with RnB band Another Level in 1997 before embarking on a solo career, which included a smash-hit collaboration with Victoria Beckham.
Out of Your Mind scored the singer his eighth top ten single which was accompanied by a leather clad music video.  
When asked if he'd fancy reuniting with Vicky B once again he said: "I don't know, I think she's probably beyond music now.
"I'm not sure I could get her back in a leather coat and a bandanna either, I just don't think she'd be up for it."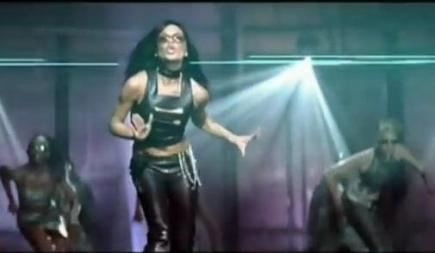 OUT OF HER MIND: One of Victoria Beckham's iconic fashion faux pars 
But judging by their excitement Dane, Adam and the boys are more than up for it when it comes to kicking off their first arena tour together.  
Adam said: "This whole thing is like a bit of an adventure especially for us as a band. I mean a lot of the other bands are very slick and they've been working together for years whereas we've just been thrown together so we're just kind of winging it every single day which is comedy."
"Everyone's really looking forward to getting on with it to be honest. We're lucky; we've got a great bunch of people on this tour so everyone's really excited about it", says Dane.
Adam added: "I absolutely can't wait to play Manchester, that's definitely going to be a highlight for me. I've been to gigs at the Arena over the years but I've never had the chance to play it so I'm well excited. Hopefully we'll be sober as well."
The Big Reunion Boy Band Tour comes to the Manchester Phones 4U Arena on Sunday October 26.
The Big Reunion tour dates include: 
Birmingham, LG Arena Birmingham- Tuesday October 21
Bournemouth, Bournemouth International Centre – Wednesday October 22
Brighton, Brighton Centre- Thursday October 23
Glasgow, The Hydro- Saturday October 25
Manchester, Manchester Arena- Sunday October 26
Leeds, First Direct Arena- Monday October 27
Liverpool, Liverpool Echo Arena- Tuesday October 28
Aberdeen, AECC GE Oil & Gas Arena – Wednesday October 29
Newcastle upon Tyne , Metro Radio Arena- Thursday October 3
from 
www.vipnation.eu
. All tickets are subject to per-ticket charge plus order processing fee.
Images courtesy of ITV2, Ice Cream Records TV and Music Video Vault via YouTube, with thanks