Following the recent release of her highly anticipated third album Real Life, multi-platinum award-winning singer-songwriter Emeli Sandé took Manchester by storm on Wednesday.
The 32-year-old has returned following a three-year journey of self-discovery and her latest material embraces this new chapter in her life.
Opening the concert with Survivor at the O2 Apollo, Sandé took to the piano under a spotlight, backed by a band of electric and bass guitarists, keyboards, percussion and drums, along with four gospel choir vocalists.
Sandé blew the crowd away with the duet Beneath Your Beautiful, a song performed with backing singer Matt Major, who was equally as soulful.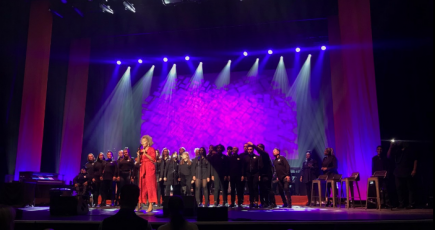 Shine was full of infectious optimism, and it was hard not to smile following her advice to "express yourself, it's good for your health."
The artist introduced Human, a song which calls for unity in the face of adversity with a message that "essentially we are all human and going through the same experience," which broke into a hymn with the gospel choir.
Other stand-out tracks from the evening included Extraordinary Being, a collaboration with the latest X-Men film, Dark Phoenix, which was a lively and distinctive tune.
The set-list also saw Sandé perform fan favourites from earlier albums including Heaven, Hurts and Read All About It, which were well received by the audience prompting sing-alongs.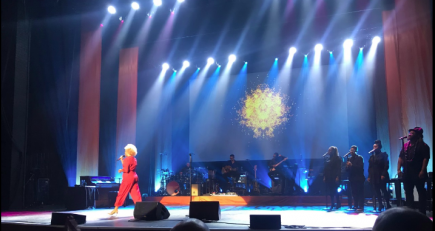 Singing stripped down versions of Clown and Free as a Bird, showcased her raw vocal talent and ability to perform with heartfelt emotion.
The classic Next to Me got everyone on their feet and was expected to be the concert's final song, but she reappeared with Manchester's Bee Vocal Choir to perform You are Not Alone, which paid tribute to Manchester's resilience and the love that the city has consistently shown her over the years.
The show ended with a lengthy and well-deserved standing ovation for the exceptionally talented artist.
If you get the opportunity to see Emeli Sandé in concert, it is not to be missed.