A show better be worth the hype if it's to run for two consecutive months in Manchester.
Luckily, Miss Saigon is.
The production – now brought to life by director Laurence Connor – has officially opened at the Palace Theatre.
For those unfamiliar with the plot, it's a re-imagining of Madame Butterfly set in and after the Vietnam War. It documents the love story between Kim, a 17-year-old peasant girl in Saigon, and Chris, an American marine deployed in Vietnam.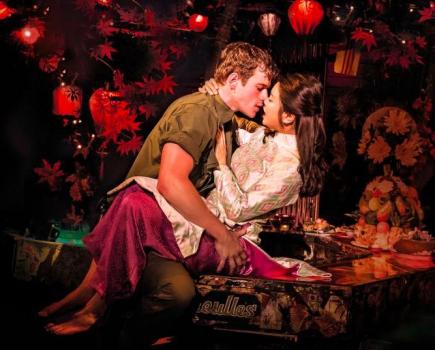 CLASSIC: It's a love story like no other
You only get one chance to make a first impression with a production like this. Thankfully any concerns that this outing may be over-hyped are quickly dispelled with the opening number.
The Heat Is On sets the scene for the entire performance – featuring crisp vocals, comedic timing and raw intensity. It's certainly an energetic number from a cast that tries hard to please from the word go.
Sooha Kim in the role of Kim is both likeable and empathetic. She first appears overly reserved, perhaps worryingly. But this is actually all part of the act, with the actress behind the role capable of much more, which we discover as the story develops.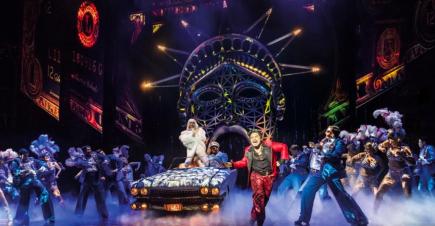 AMUSING: There's a healthy dose of laughter thrown in
It's Ashley Gilmour in the role of Chris, the US 'freedom fighter' who falls for Kim. He's strong in stature with an all-American look – not to mention a voice worthy of a leading man.
Perhaps the true standout of this performance is Red Concepción, playing The Engineer. This is a role that calls for a certain finesse – and we certainly get it here.
Concepción does a lot of the heavy lifting in this production, deserving particular props for his ability to entwine comedy into the plot when interacting with the more seriously characters.
His performance of The American Dream is one of the many highlights from Act Two.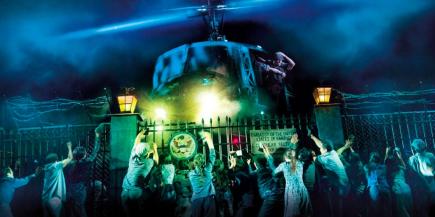 EPIC: The scenes take your breath away
Meanwhile, the show-stealing scene is undoubtedly Kim's Nightmare, the flashback to how she and Chris end up separated. The production value here is second to none, with the helicopter approaching from over the audience before appearing on stage. It's awe-inspiring.
This scene features the perfect amount of drama that could convert even the most doubtful theatre-goer to the delights of the industry.
This, it would seem, is the real triumph of Miss Saigon.
While its tenure in Manchester is still young, it's already established itself as a frontrunner for show of the year. Those lucky enough to catch it will no doubt be speaking about it for months – if not years – after viewing. 
*Miss Saigon is showing at the Palace Theatre, Manchester until Saturday, May 12. You can buy tickets HERE.