Manchester gets its fair share of rain yet once you've watched Alexandre O. Philippe's brilliant Psycho tribute you might never see water the same way again.
Constantly rated near the top – if not first – in the list of greatest movie scenes of all time, Alfred Hitchcock's two-minute shower scene in his 1960 classic Psycho leaves audiences as stunned now as it did when it first aired.
"I could study that film for the rest of my life and never get to the bottom of it," Philippe told MM over Skype last week while holed up in Norway on his worldwide tour to promote 78/52.
When he was 12, award-winning director and writer Philippe would host weekly Hitchcock film series for his parents and their friends in Geneva, Switzerland.
So you can imagine how much a hug from Hitchcock's family at the San Francisco International Film Festival in April meant to him.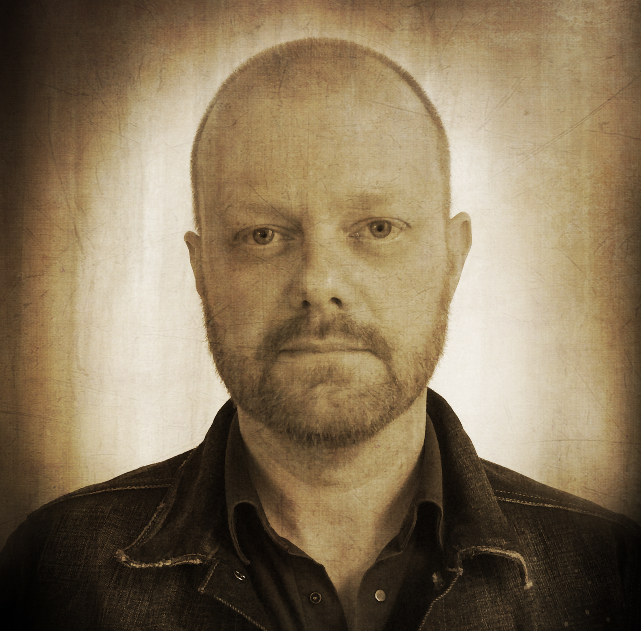 ENDLESSLY INSPIRING: 78/52 director Alexandre O. Philippe says another film about the memorable Psycho shower scene could follow
78/52 references the number of set-ups (78) and number of cuts (52) in the shower scene – meaning one week out of the four weeks scheduled to shoot Psycho was dedicated to the iconic cinema moment.
With quick-fire takes to keep his audience engrossed and potentially unsettled, a true Hitchcock trait, Philippe's masterpiece features interviews with Marli Renfro – Janet Leigh's body double in the film – as well as Guillermo del Toro, Jamie Lee Curtis, Osgood Perkins, Eli Roth, Elijah Wood and many more.
MM caught up with Philippe last Friday ahead of his Manchester visit this week – to hear him live in the flesh he'll be at the HOME screening and Q&A on Thursday before the film's release in cinemas on November 3.  
Hi Alexandre, so tell us about taking on such a big task and the pressures that come with that.
The thing is I've been a huge fan of his work – and student of his work – for a long time. I've been exposed to his movies since I was a kid and growing up, mainly trying to understand them, then as an adult and a filmmaker I've been actively studying his craft and doing masterclasses and film deconstructions.
For me it's endlessly inspiring and fun and just extraordinary. So it felt like the right thing to do. There's no question that making this film I was constantly thinking about my objective – constantly at the back of my mind I was thinking 'How do I make a film here that Hitch would be proud of?'
We've been travelling with this film now for nine months and it's been released everywhere – in different platforms and in different ways. Looking at the reaction from critics and from fans it's overwhelming. Hopefully we've done right by him, that's my hope!
I'm sure you have. In the lead up to making the film and while shooting it did you build it up in your own head and put pressure on yourself or did you say 'I've got nothing to lose here, I'm going to go for it'?
I don't even think I think in either of those terms. For me it was a necessity to make this film, it was something I felt very strongly needed to be done. When you do that you don't even think in terms of pressure, you don't think of any of that stuff. You're just trying to make the best damn film you can make. I was really immersed in that shower for three years.
Did you know that Psycho was released in black and white because Hitchcock was worried the shower scene would be too scary? #MovieFact #TBT pic.twitter.com/R0l9mDegSx

— SCENE (@SCENECard) June 29, 2017
I can't say there was any doubt. It was difficult to convince people we were going to make a film about just a scene because it had never been done before. That was the tough part, but I never doubted it. For me the issue was not 'How do I make a film?' but it was more 'How do I keep it down to 90 minutes?' There's just so much to say.
That's interesting because you mention in the film how throughout cinema history there have been directors who take risks – in some cases they pay off and in others they don't…
You're always walking a tightrope, if you step to the left it's going to be a little too geeky and if you step to the right it's not going to be geeky enough. People are going to hang you no matter what. There are always nitpicks. There's not enough of this or there's too much of that.
Some people say we shouldn't have interviewed Elijah, Daniel and Josh because they're too much fun. Some people say we should have interviewed more critics. Some people say there should be more women, even though we have eight in the film.
How do you satisfy everybody? All you can do is be really clear on the story you want to tell and how you want to tell it, then executing that in the best possible way. We've got over 90% of critics loving it – I'd love that to be 100% of audiences liking the film. It's overwhelming. Give me those ratings any time, I'll take them.
For sure, you wanted to honour his legacy and I guess you've done that! What's the reaction been from his family or anyone closely associated with Hitch?
I saw his family actually at the San Francisco International Film Festival and they absolutely loved it. They gave me a big hug which was good enough. It meant a lot.
Did you feel like you had to mirror the Alfred Hitchcock 'suspense' genre in your film or was it more a case of shooting a great documentary with as many different voices as possible?
I'm not actually a fan of the word documentary – it's more a film about the shower scene, and very consciously the structure of 78/52 mirrors the structure of Psycho.
The first 45 minutes are dedicated to understanding the scene within a historical, social and cultural context. While you're watching that you're expecting the shower scene. You're waiting for it to happen. Then roughly 40-45 minutes in the scene happens, the same as Psycho.
Were you seeking to shock like Hitch as well?
It's difficult to shock in a film like this but I really wanted to look at the scene from every possible angle while keeping it factual. I didn't want to go far-fetched or esoteric because it's easy to do that with something like the shower scene. There's a lot of detail to it which you can factually examine.
Was there a lightbulb moment speaking to all the fascinating array of interviewees for the film? Someone saying something that made you think 'Aaahh, I never realised that!' for example?
Every single person. And I still have them now. I'm completely honest when I say I could study that film for the rest of my life and never get to the bottom of it.
I'm working on a book now, there might be another movie about the shower scene. It's an amazing two minutes, there's no question.
You've said it's your favourite scene but is it your favourite film?
No, Vertigo is my favourite. It's a perfect movie as far as I'm concerned. Someday we'll make a film about Vertigo.
Once you've seen a Hitchcock movie you can't unsee them. He was a genius and geniuses are way ahead of their time.
Tell us about the 'To Mother' reference at the end and what that meant to you…
(Laughs) Well it's a bit of a trick. On the one hand it's 'To Mother' as in the mother in Psycho and on the other hand it's my tongue-in-cheek way of dedicating the film to my Mum. My previous film was dedicated to my Dad who had passed away.
My mother loved it and she's very excited to watch it again. She's in France and it's coming out on TV today (Friday), so she'll be watching it this evening.
That's brilliant, I'm sure she'll enjoy it! Finally, who did you not manage to interview for the film that you would really like to chat with next time?
David Lynch (the American surrealist film director of Eraserhead, Elephant Man and Mulholland Drive fame) without a doubt. We tried, who knows maybe in a couple of years. I think it'd be absolutely fascinating to hear what he has to say.  
Good luck with that and all future projects and thanks for your time!
Image courtesy of Scene via Twitter, with thanks.