Joe Leather's one-person play, Wasteman, draws upon his real-life experiences as a refuse worker during lockdown – while performing drag on Zoom. Leather spoke to MM about the importance of telling queer stories and the events that led to the play being born. 
Lockdown was a time of soul-searching for many, spawning career changes all over the country. For Joe Leather, his abrupt move from performer to binman was the catalyst behind a move into an entirely different art form: drag.
The Bolton-born writer and performer is bringing home his comedy play, filled with monologue, music and drag, to the Greater Manchester Fringe in Salford next week.
Wasteman is the story of a binman in a small, Northern town who dreams of being a drag queen. It follows the main character, referred to as the Wasteman, as they enter a drag contest with only four weeks to prepare.
The play echoes Leather's real-life lockdown experience. When the Covid pandemic hit, he had to return from China where he had been working on a show – with no money or possessions.
"I needed to do something for money, but all the jobs I got kept disappearing," he said.
Then he found a job on the bins. Leather didn't anticipate being a refuse loader for long, but it paid well and the job wasn't going anywhere. But having spent his pre-pandemic days as a performer, Leather didn't feel creatively stimulated in his new role – and that's when he turned to drag. 
Leather said: "One of my friends – Elektra Fence – was on [RuPaul's] Drag Race that year. It got me thinking about drag a lot.
"It started with wearing wigs on TikTok. And then I started looking at makeup, which led to me doing a Christmas quiz for my friends [on Zoom]. I was Mariah Scary," he added.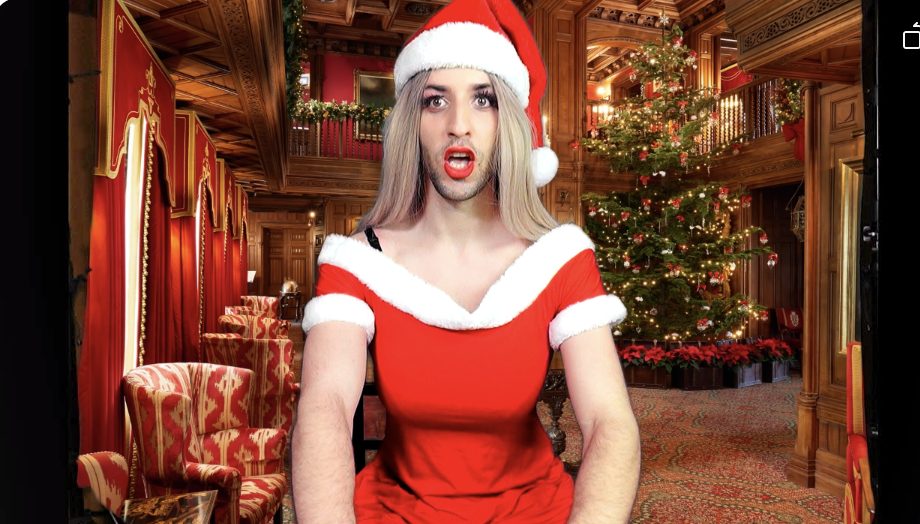 Leather used his time out of work to put outfits together and explore drag skills. But Zoom isn't the conventional platform for aspiring drag queens.
He said: "Drag's much easier when you're behind a screen – with unshaved legs and no shoes. You don't need to be able to walk in heels. You can use filters to help you out with your makeup as well. But then it's also tough because you don't really know if people are enjoying it."
Doing commercial theatre, Leather was often typecast in traditionally masculine roles. But Wasteman is unlike anything he's done before. "It's really liberating to do the opposite. Being able to be feminine is so cool," he added.
As such, costume was a hugely important aspect of the performance for Leather. He first settled on a colour scheme – purple and Hi-Vis yellow. Both in tribute to his time as a binman, and as a nod to the non-binary pride flag.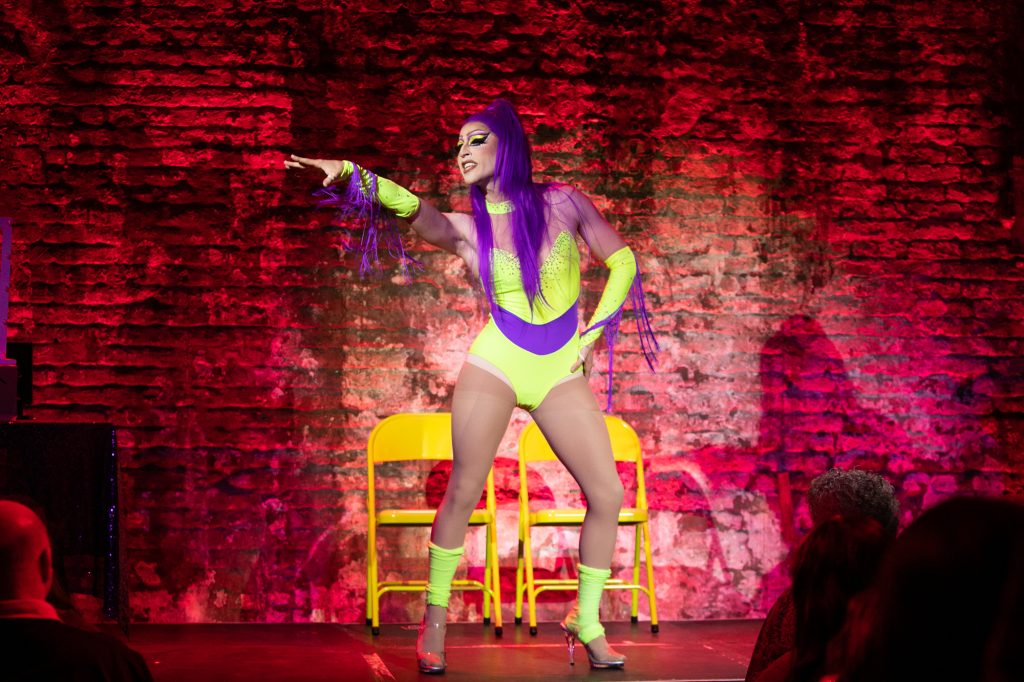 Despite Leather's fears over whether people would be interested enough to attend, the show's sell-out run at VAULT festival in London was a roaring success – and received two Off West End 'Offie' nominations.
But Leather said he is eager to bring Wasteman up North. He has described the play as "a love letter to hard-working Northerners", so he feels the audience will be able to get "something extra" out of the themes, jokes, and characters.
And it isn't just the Northern audience he hopes to inspire. As a queer performer, Leather values the importance of telling stories about gender expression in today's socio-political climate.
He said: "I plan to use Wasteman to send a message to LGBTQIA+ and working-class people from all over the world that our stories deserve to be told.
"The Wasteman is a character who doesn't have the liberation I was very lucky to have. I grew up Jewish, pretty much exclusively raised by women. I was allowed to play with dolls when I was little and I was never pushed in a direction.
"Lots of men and lots of women are taught to behave in a certain way. And I would hope that anyone would watch it and feel empowered to be their authentic self."
Despite the differences between himself and the character, Leather explored some of his own experiences in the more hard-hitting parts of the play.
He said: "The show is inspired by difficult things that happened in my life. A lot of humour comes from pain; the two things actually go hand in hand – especially when you're queer. It's a way that we can cope with it and capitalise on the darkness in the world.
"I wanted to create something queer that wasn't just doom and gloom, but also wasn't just light and jovial, because everyone's life experiences both light and shade."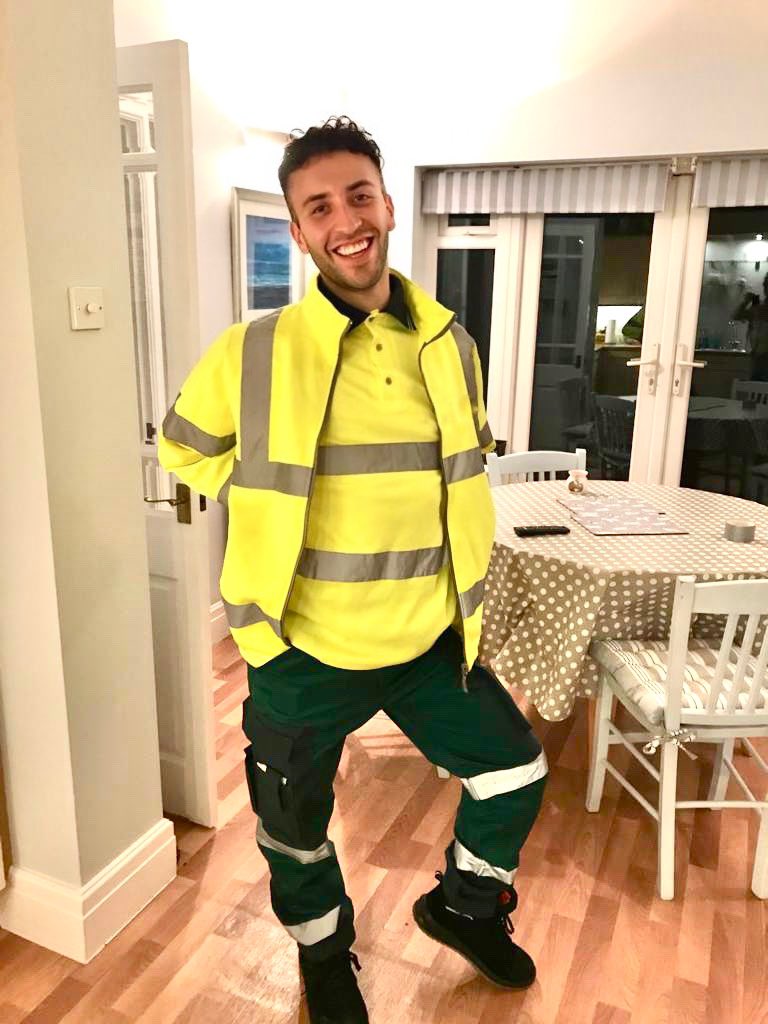 Wasteman received the Keep It Fringe Fund, set up by Fleabag star Phoebe Waller-Bridge, to support its upcoming Edinburgh Fringe run. But beyond Edinburgh, Leather hopes to take the play on tour, performing in bigger theatres.
He added: "I'm hoping to develop it for screen as well. I think it's a nice story and, obviously, the fleabag journey is what everyone wants, isn't it? And a 30 million Netflix deal!"
Joe Leather will debut Wasteman – directed by Kat Bond, with music by Harry Francesci and Guy Hughes and sound design by Chazz Redhead – at the King's Arms in Salford on 5 July.
Feature image: Corinne Cumming