The Hilton's swanky Cloud 23 is ushering in a 'Summer of Celebration' with a champagne-heavy drinks menu.
The Deansgate hotspot – which last year was voted as having the best views in Manchester – is launching the exciting new range of beverages ahead of the celebrations which are coming over the next few months.
This includes university graduations, weddings – and possibly even England taking home the World Cup!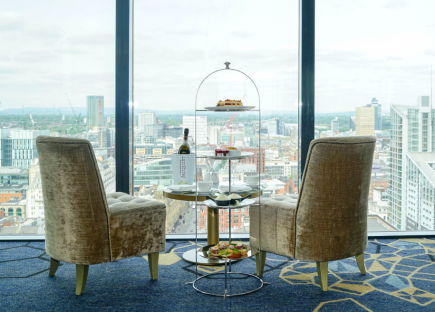 VIEWS: The sights go hand-in-hand with the drinks 
The bar's new afternoon tea option starts with a signature champagne cocktail followed by a glass of Jacquart Alpha.
The food menu has been carefully designed to match this cuvée and includes a selection of savoury and sweet, from a millionaire's chocolate mousse, to fillet of beef tartar on crispy bread finger sandwich.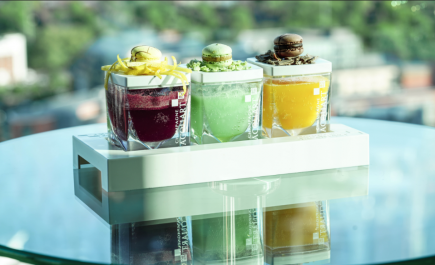 COCKTAILS: The fruity beverages taste just like summer 
There's also the option of Les Trois Bulles, which is a flight of three champagne cocktails designed to bring a burst of flavour to the pallet.
Those visiting the bar can choose from fruity raspberry, blueberry, blackcurrant and star anise paired with a dainty lemon macaroon, a fresh green cocktail made with avocado, samphire and Frangelico with a pistachio macaroon, or a refreshing melon, mango, orange and elderflower drink with a chocolate macaroon.
Les Trois Bulles costs £20 and is available daily, whereas afternoon tea costs £65 and is available between 1pm and 4pm.