It is estimated that in the UK, we drink approximately 95 million cups of coffee a day.
Our national obsession with the drink and our dependence on it has made coffee an essential part of our lives.
The rise of café culture means there's a coffee shop on almost every corner in the city centre.
Manchester is home to some of the trendiest, tastiest and most hipster coffee shops in the country.
And while the famous chains are undoubtedly some people's first choice, many opt for local and independent places to get their caffeine fix.

However despite this appreciation for the drink, coronavirus has hit independent shops and businesses significantly harder than chain stores and franchises.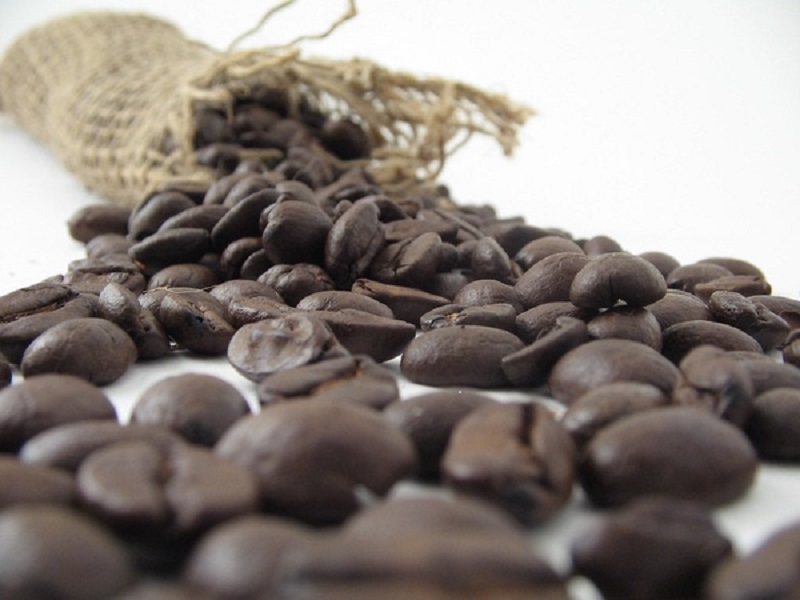 As the likes of Costa and Caffé Nero remain firm on the high-street scene, independent cafés are struggling as more and more people are encouraged to work from home limit non-essential trips.

In order to support some of these businesses on National Coffee Day (Thursday October 1), here's our selection of 10 of the best independent coffee places across Manchester:

The Art of Tea
Contrary to its name, the Art of Tea serves coffee and all sorts of cake in the heart of Didsbury Village. At the back of the café and through a little corridor is a bookshop selling vintage classics and old novels. At night time , the café turns into a bar with local artists on regularly and live music events. The work of local artists decorates the walls of this quaint establishment and the bookshop-cum-café makes for a great atmosphere and essential visit if you're ever in Didsbury.

The Vienna Coffee House
With a great view of Manchester Art Gallery opposite, the Vienna Coffee House is a great spot on Mosley Street. The menu is varied and affordable with the cakes highly recommended. To match the artistic tone of its location, the café is decorated with murals and faux bookshelves, making it a great place to sit and study.
North Tea Power
Located in the heart of the Northern Quarter, North Tea Power is certified hipster heaven. Offering a variety of coffee and sweet treats as well as a wider food menu with avocado making frequent appearances. Great location and great atmosphere but often busy on weekends so be sure to arrive early to avoid disappointment.
Just Between Friends
Another hipster hot spot, Just Between Friends on Tib Street is another cult classic in Manchester's café scene. With delicious coffee, pastries and lunch options, we see why this particular coffee shop is so popular with locals and visitors. They're also pup friendly so you're guaranteed to see some cute dogs too.
Seed & Cherry
Situated on Church Street, Seed & Cherry is a very aesthetically pleasing coffee shop serving speciality coffee and small dishes inspired by Europe and the Mediterranean. Seed & Cherry are also occasional hosts to live music events and acoustic sessions. Also be sure to ask the bartenders for some latte art!
ManCoCo
Hidden away under the railway arches of Deansgate, ManCoCo is a popular coffee shop and roastery. Using only ethically sourced coffee beans, ManCoCo offers tasty coffee options and speciality blends from the around the world. The roastery provides an amazing smell and the location under the arches near the railway line makes for a truly unique spot well worth visiting.
Grapefruit
One of the prettiest cafes In Greater Manchester, Grapefruit should be an essential visit if you're ever out and about in Sale. Like a cottage out of a fairy tale, there's a reason why Grapefruit is such a popular café with great coffee and a whole host of very cute baked goods. Its proximity to the canal is also handy if you're generous enough to give your pastry crumbs to the ducks.
Lawn Coffee
Found inside the Princess Street Hotel, Lawn Coffee is another fantastic independent coffee shop which is known for its afternoon teas. An insta-worthy hang out spot, Lawn Coffee excels in visually pleasing latte art and boasts over 22 speciality teas. It's not cheap, but it's definitely worth a visit.
Takk
A Scandinavian inspired coffee shop designed to 'capture the spirit of downtown Reykjavik', Takk is a great place to eat, socialise or study. The minimalist yet arty design also makes it a great setting for when it doubles up as a creative space for events, exhibitions and gigs.
Chapter One Books
Last but by no means least, Chapter One is an independent book and coffee shop in the heart of the Northern Quarter. With a relaxed and laidback atmosphere, Chapter One is an essential for book worms and coffee enthusiasts on the hunt for a place which combines the two.