Manchester's 'buzzing food scene' is soon to have a new kid on the block – a Peruvian supperclub from the founders of the first Peruvian online food shop.
VivaPeru are bringing the city its first experience of Peruvian food with a supperclub at Kosmonaut in the Northern Quarter this month.
Adam Mileusnic and Xavier Espinosa have run the online site for the last two years, which hosts a Peruvian food store and blog.
The inspiration behind the business was half-Peruvian Xavier's roots from being born and raised in neighbouring Ecuador.
Although Peruvian cuisine currently remains unheard of in the UK, Peru has taken the number one spot in the World Travel Awards for the Best Culinary Destination every year since 2012 and BBC Food has touted Peruvian food as 'the next big thing' for 2015.
So it's now only a matter of time before it really takes off over here.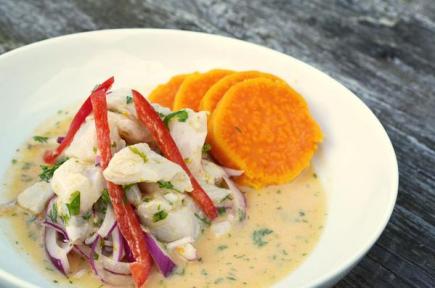 FUSION CUISINE: Elements of Japanese, Chinese and Spanish cooking make Peruvian food particularly special
Peru's culinary heritage is that of great diversity, both culturally and by landscape.
Rich cultures before and since the Inca, combined with waves of immigrants have meant local, traditional foods have intertwined with that of Japanese, Chinese and Spanish, forging a fusion.
Along with Peru's biodiverse landscape of rainforests, deserts, mountains and coastline, it acts an abundant natural larder with new ingredients to sample and enjoy.
The supperclub will give diners the choice of three four-course menus, incorporating some of the South American country's most iconic dishes.
Some of the classics on the menu include sea bass ceviche, a zingy, spicy starter made from fresh, raw fish cured in lime juice, coriander and chilli; and aji de gallina, a spicy, creamy dish made with shredded chicken, Peruvian yellow chilli (aji amarillo), walnuts and Parmesan.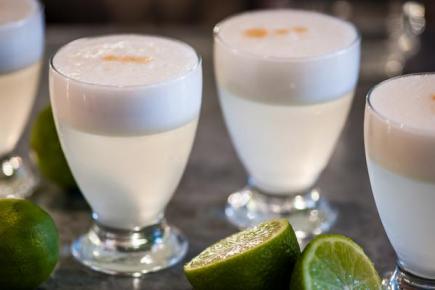 EXOTIC TWIST: Diners at next week's supperclub will enjoy Peruvian delights such as the famous 'pisco' grape brandy
For those who aren't so adventurous there will be exotic twists on some more familiar dishes, such as pannacotta topped with a sweet sauce made from purple corn and forest fruits.
The bar will also be serving a selection of Peruvian drinks including the famous grape brandy, pisco.
Xavier Espinosa said: "Peruvian food is widely tipped to take off in the UK, after taking America by storm in the last couple of years.
"London in particular is seeing a boom in Peruvian restaurants and this is translating into a wider interest nationally, too. We're really excited to be bringing something new to Manchester's buzzing food scene."
The supperclub takes place on Thursday May 14 at Kosmonaut on Tariff Street. Doors open from 6.30pm, and tickets, priced at £25 each, are available here.
All images courtesy of VivaPeru, with thanks