A vegetarian bar and restaurant in Levenshulme has opened in earnest after more than a year of delays and frustration.
The Gherkin, on Slade Lane, is now enjoying the custom of Levenshulme's local residents after its initial plans to open in April of last year were dashed by the pandemic.
Co-owner Jamie Whittaker said: "We'd got the building ready to open, but we couldn't finish the menus. We couldn't do anything, really. Then we knew when it would reopen that it was going to be something different, because you couldn't sit inside.
"We just had to keep remodelling the business plan. Even now it's not what we're supposed to be."
Like many independent businesses across the city, The Gherkin has recognised the opportunities and appetite for community involvement after the enforced isolation of the pandemic.
Whittaker explained: "Obviously we need profit, to pay the fair living wage, but we want to put back into the community. My business partner and I aren't about getting rich from this, we just want to be able to give jobs and be able to do the right kinds of things in the community.
"We pay our staff to go out and do litter-picks, and lots of community involvement. When we can be inside from May 17th we'll be giving the venue out on Monday's for people who need it; mindfulness sessions, yoga and things like that."
These acts of kindness are just an extension of the yearning we've all had to be back in one another's company, something Whittaker has also witnessed.
"I've never seen neighbourhoods come together as much as this last year. Everyone's been shook up, and it's more obvious that those who had jobs now don't, and those that never needed, now need."
It's this realisation that prompted the local community to chip in and pay for a 'Kindness Kabinet', filled with groceries for any passers-by to help themselves to.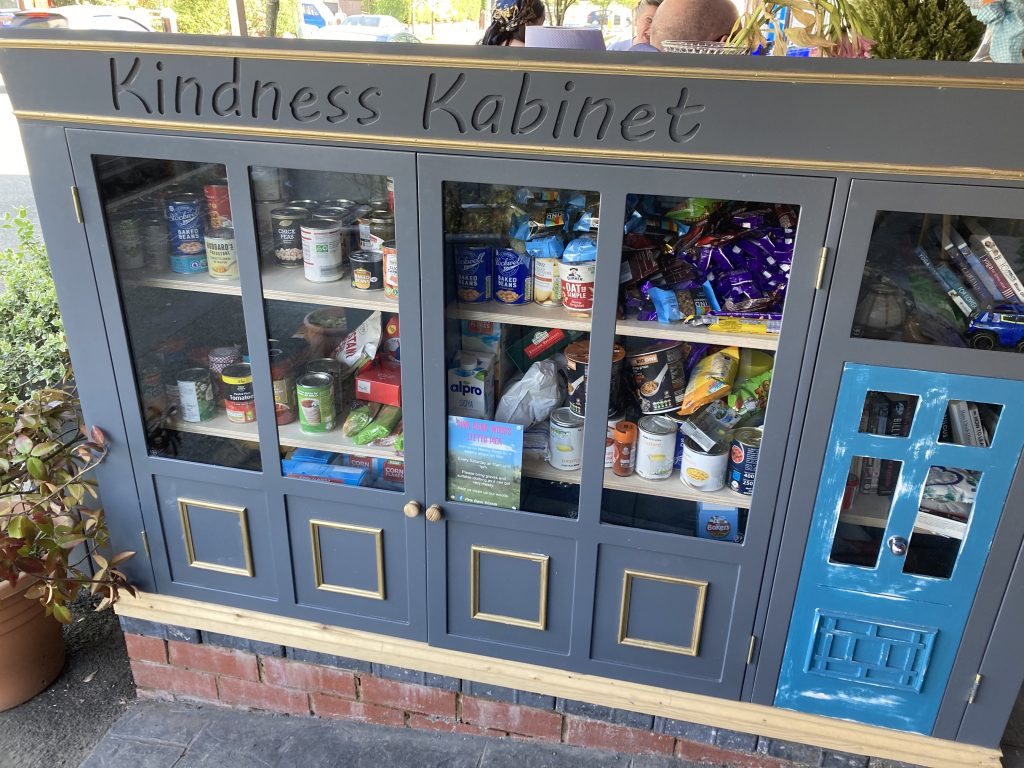 Whittaker expanded: "There's less shame about food banks, there's less shame about asking. It's more apparent that these things are needed. It can happen to anyone."
With the middle of May on the horizon, and with it the hopes of socialising indoors, Whittaker has prepared an event to celebrate what will be a much-anticipated day in everyone's calendar.
"We've got an event happening on the 21st June called 'Let's F***ing Dance'. We've Danielle Moore from Crazy P, Lil Fee from The Whip, and one of our employees, who goes by the name The Taxidermist. Not a very vegan name."