We've all been there: you pick up a piece of fruit or veg innocently and lo and behold – it symbolises something else. 
Although many of us will argue we have 'innocent' minds, sometimes you just can't help mistaking something for, well, something else.
Time to pick our minds out the gutter – here at MM we've found some berry sublime fruit and veg sure to make you 'think'.
Today, we're bringing you your five-a-day in picture form and asked the people who came across these gems what they thought about their discoveries.
Here are some of the best 'rude fruits' around: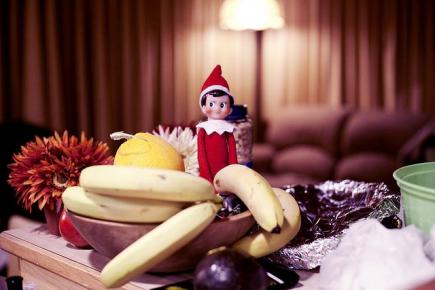 SIZE MATTERS: Many blokes would go bananas for this length (© John Carleton with thanks)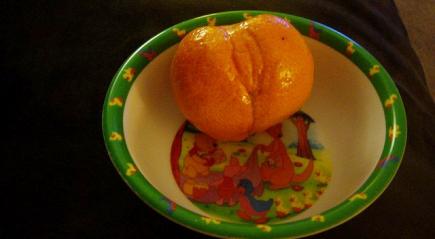 FINDING THE CITRUS: This is one way to encourage a five-a-day diet (© Gareth Jones with thanks)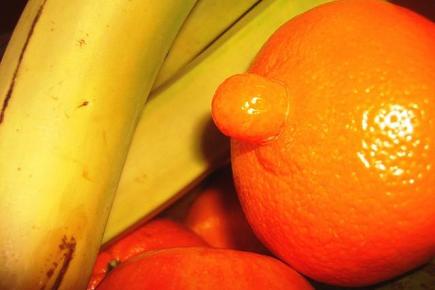 NIP-TASTIC: A citrus treat from the fruit bowl (© Little Peppercorn with thanks)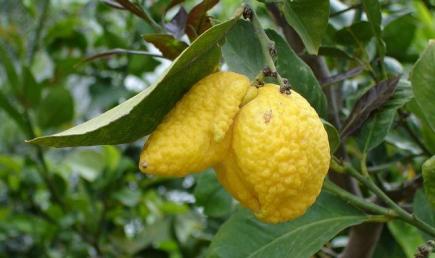 LOW HANGING FRUIT: These lemons leave little to the imagination  (© Sarah with thanks)
This is from Paul Gregory, 38, a delivery driver from Sheffield.
They say the ki-wi to a man's heart is through his stomach or, in this case, a piece of fruit shaped like a bottom.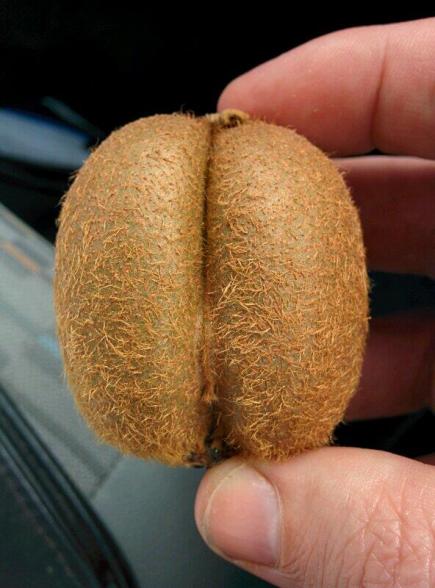 BUTT OF THE JOKE: This kiwi does not leave much to the imagination 
Tweeting about his discovery, Paul had no ifs, ands or butts about what this kiwi represented and wanted to share his unusual find with the world.
Paul told MM: "I don't think a first thought came through my head, I just laughed and then thought kiwi bum, like peachy bum.  I showed my girlfriend and she laughed too."
Apparently there is no end to Paul's bottom-related spots and this was his second food find after he once discovering a potato bottom too.
Our second picture is from Nicole Greentree, 38, a social media manager from Sydney, Australia.
There's no denying that this tomato is being saucey.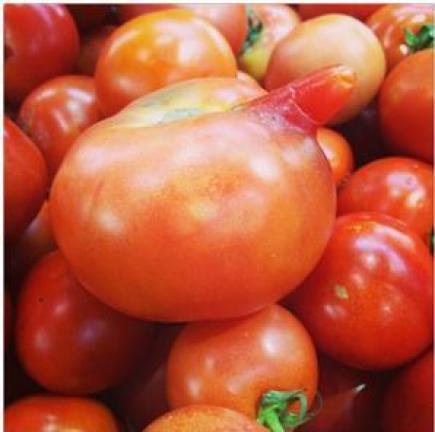 SUNBLUSH: A tomato to leave anyone red-faced
Nicole and her five-year-old son Zac host their own food blog called Little Cook Big City where they post pictures on Instagram of their food discoveries, recipes and creations – it was here that their tomato picture was shared.
 "My son likes to be creative in the kitchen and makes faces out of different foods – but he has never found another food item that has grown in a funny shape," said Nicole.
 "Our family was on a foodie holiday and visiting Adelaide Central Market. The tomato really stood out due to its strange shape.
"The vendor had it sitting on top of the pile and my son and husband laughed and remarked it looked like a willy!"
Nicole decided to start Little Cook Big City six months ago and at first kept a file on her computer with recipes and pictures of her and Zac cooking together which she would email to friends and family.
The emails proved popular and the Aussie-based blogger decided to create Little Cook Big City so friends and family could keep up-to-date easily.
After promoting the blog through social media platforms, Nicole's page has gathered many followers.
Nicole said: "The support we have received from chefs, cooks & parents, both locally and aboard has been wonderful. We love hearing that we have inspired other parents to explore food with their kids!"
Our third picture is from Chris Dane, 50, a marketing manager from London.
Corr, this apple looks very appealing.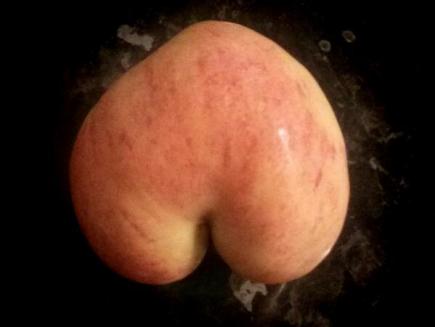 JUICY: This apple is peachy
This is certainly an apple for in'cider jokes – but Chris thought he would share his discovery online.
"My first thoughts on seeing the apple? Hmn, that reminds me of something and I mentioned the likeness to my wife," said Chris.
The manager is used to seeing cliché connotations from root vegetables but had never seen anything like his apple before.
Our fourth picture is from Bruce Adkins, 35, a freelance creative art worker from Camden, London.
A dinosaur dinner? You could call that a tea-rex.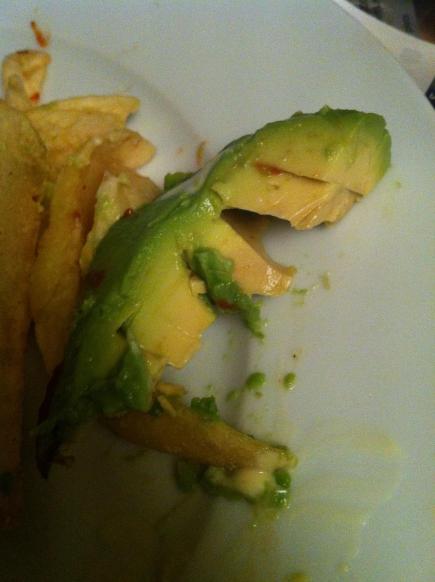 GOD-DINNER: Coming to a plate near you (© http://twitter.com/facesinthings)
Now that's what we're roaring about – it's not everyday you encounter an avocado like this.
Bruce said: "I cut the avocado onto the plate, turned away and on looking back noticed the little Godzilla-like character sitting there."
The artist has been noticing faces in things for several years, sending snaps to family and friends and has recently been sending photos to @facesinthings, a twitter page set up by his friend.
"None of the photos are ever contrived, which is sometimes hard to believe." Bruce continued.
As well as food photographs, Bruce also takes photos of objects that look like faces and has shared some of his photos with MM. 
We've all encountered mysterious shapes appearing where they shouldn't – whether this be clouds, food or, in my case, a bubble bath.
What intended to be an innocent and luxurious bubble bath soon turned into a rather – awkward – encounter.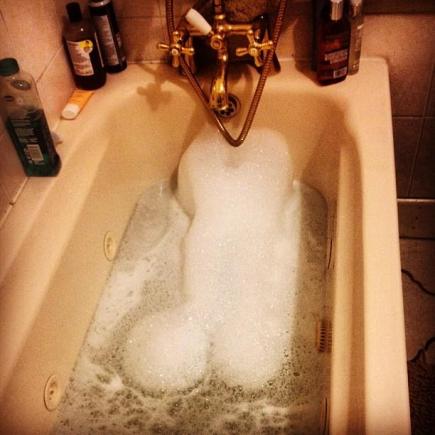 BUBBLE-SHAFT: An eye-catching way to begin a bath
So next time you go to grab a piece of food or see an object – you never know what may be in store.
Have you spotted a rude raspberry or a penis-like plum? Send your pics in to us here: newsdesk (at) mancunianmatters ( dot ) co (dot) uk. 
Main image courtesy of Co Creator with thanks