Review, Wine and Wallop, West Didsbury
Wednesday 12th May, 7pm
– Padron peppers w/ nduja and sumac salt
– Salt cod bonbons w/ citrus aioli
– Buttermilk jerk chicken slider w/ slaw and buffalo hot sauce
– Ponzu salmon w/ cucumber, pickled ginger and red onion
– Bang bang chicken skewer w/ peanut sauce, pickled salad and 7-spice
– Triple cooked chips
– Tenderstem broccoli w/ almond and chilli
Speaking as a tightwad, there are few phrases that can strike fear into the heart of my bank balance quite like 'small plates'. So when I came to eat at West Didsbury's Wine and Wallop, I couldn't help but wonder where the wallop was going to come from.
Well, be not afraid.
Each of the dishes I ate – with help from my more-than-obliging brother – were made with such understated quality and priced so reasonably that once we'd finished, I felt we'd pulled off a heist of our own to be so full.
The padron peppers, now a staple of most bar menus, were charred to the optimum level, where the blackened skin brings out a strange sweetness that takes at least three peppers to get your head around. To combine this with nduja is the natural choice, but adding sumac keeps things interesting.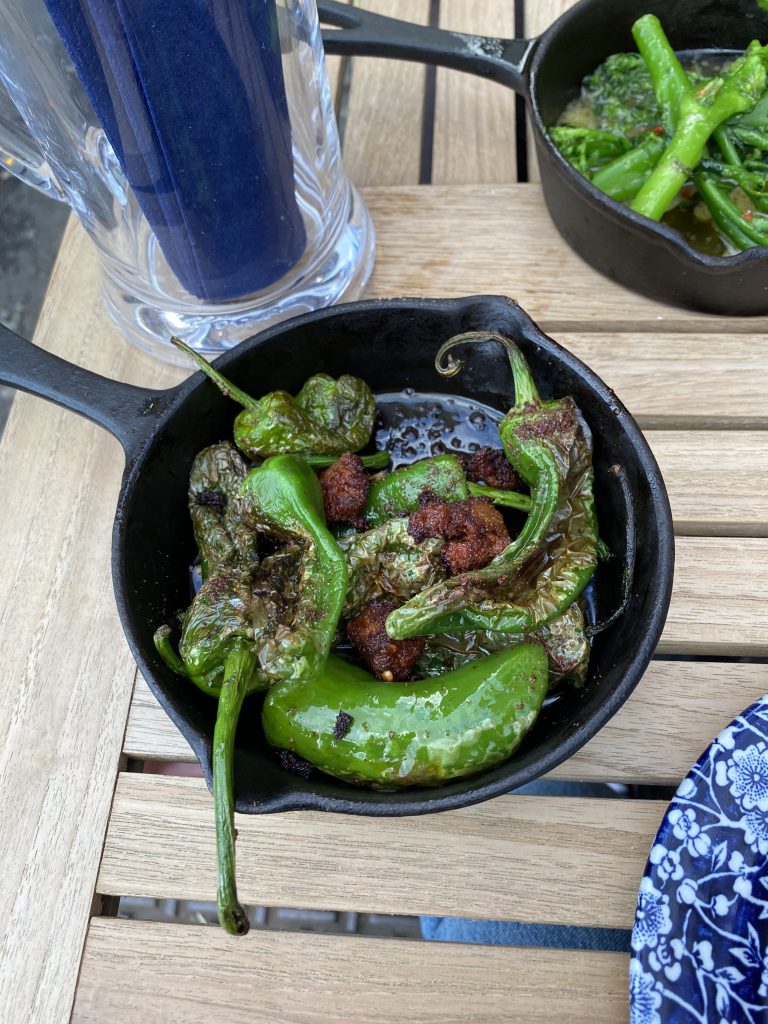 The bang bang chicken skewer, subtly nutty and made with tender boneless thigh, was the ideal portion of one considering what it was sat on top of; a strikingly fresh pickled salad slaw with 7-spice that was probably intended as a sidekick, but is still playing on my mind two days later.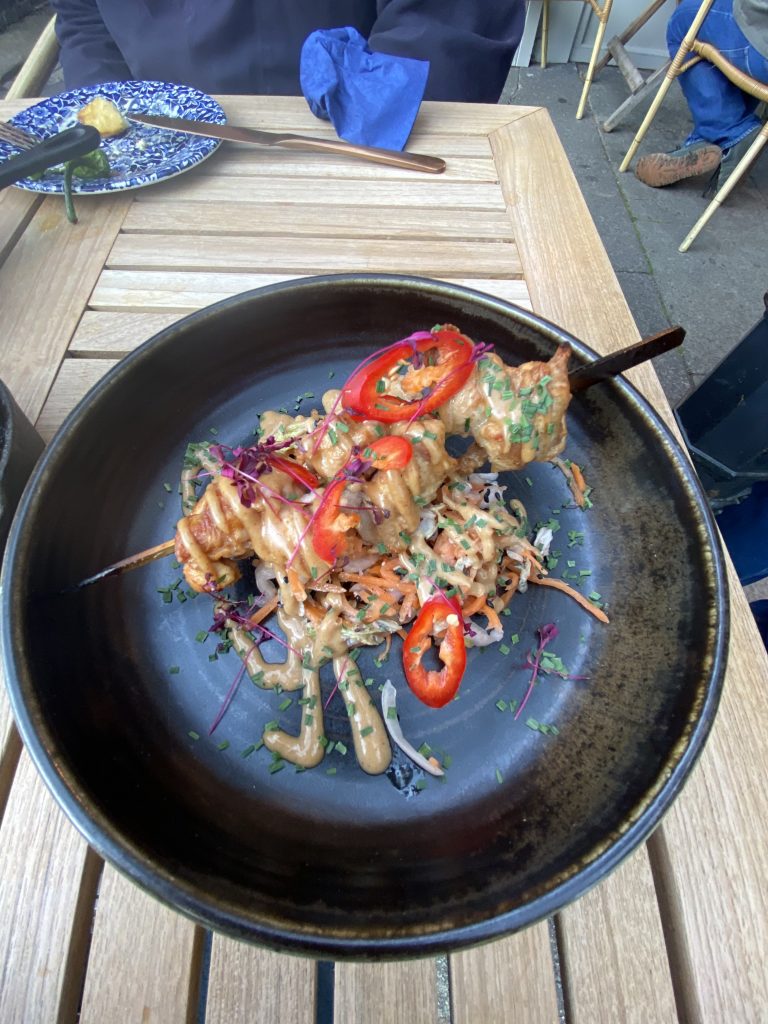 This slaw understandably makes another appearance in the buttermilk chicken slider, lending a slight acidic crunch that gets on very well with the crisp patty while keeping the brioche – the haughtiest of buns – in check. All this with a limey and habit-forming buffalo hot sauce makes me think I'd order one any time of the day.
Or I would, were it not for the presence of two dishes on this menu that demand all your attention and little of your hard-earned money.
First is the ponzu salmon. We all know cured salmon is one of those foods that, as flawed human beings, we don't really deserve. So to cure it in citrusey soy and dress it with pickled ginger and beautifully fragrant, crunchy red onion makes me almost feel bad. Almost.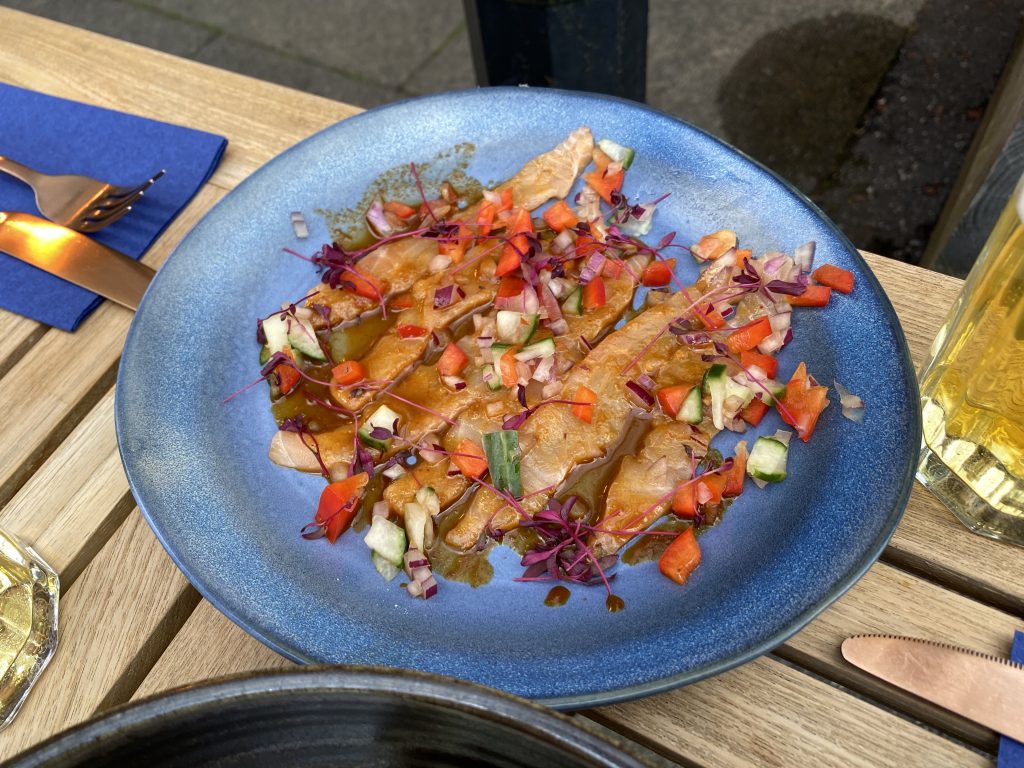 Finally, the salt cod bonbons, which are portioned to the size of cue balls and handsomely assembled. The balance of cod and potato is smooth but distinct, and the panko breadcrumb batter is exactly what you'd hope; a crisp sturdy barrier that crumbles under the right amount of impatient pressure from the side of a fork.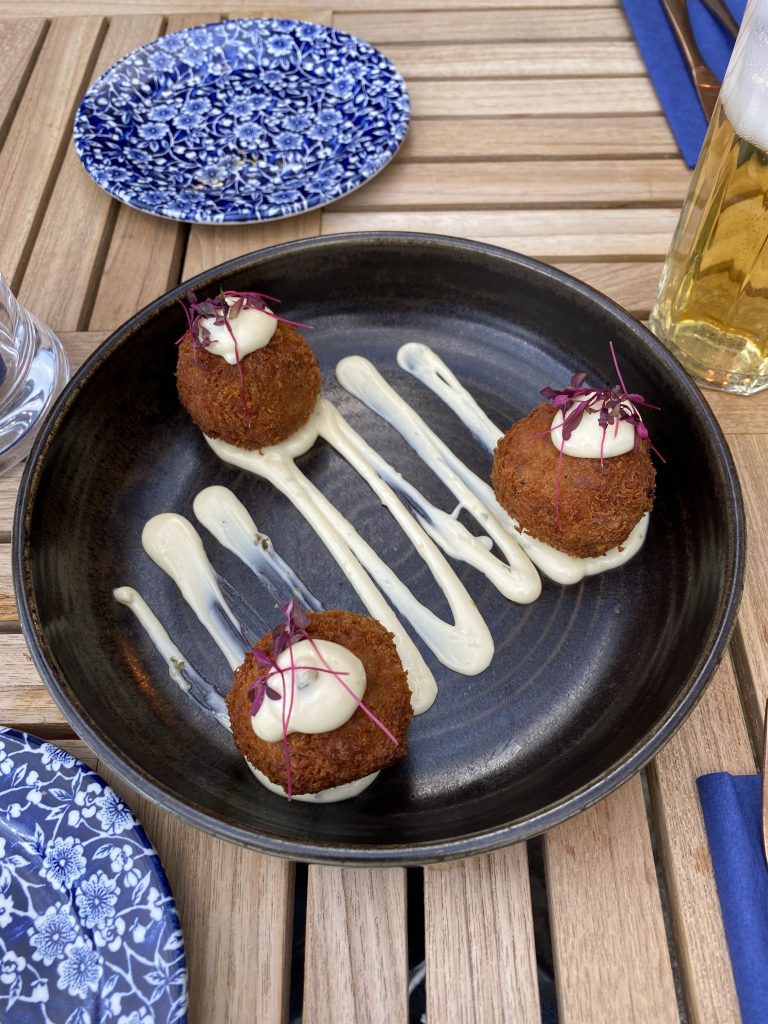 Each of the bonbons sits on an aioli that doesn't just suggest citrus, but actually delivers, cutting through the batter and potato and refreshing your palette for the one. There are three, so how you solve dividing these up is down to you, your partner and some sort of binding contract.
Even if you just stopped here for a drink and felt peckish, a portion of sarcastically large chips – well-seasoned with salt and thyme – are cheaper than they are at that chain pub with all the different carpets.
The charm of Wine and Wallop is how lightly it wears its class and quality, something that's hard to buy, but something which I'll happily contribute towards.