MM headed down to the Northern Quarter's newly-relaunched Common eatery to see why their new breakfast menu has Manchester's hungry creatives baying for more.
The NQ veterans celebrated their 10th anniversary earlier in the year by tearing up the rulebook (and indeed much of their interior), completely relaunching themselves in an orgy of plywood and exposed brickwork.
Having already been for dinner (many times) we thought it'd be a good excuse to see why everyone's banging on about their new bespoke fancy Dutch coffee machine.
Now open from 9am, it was no surprise to see a chain of bespectacled, bearded diners with MacBooks clutched tightly in hand, eager for the Edge Street eatery to open.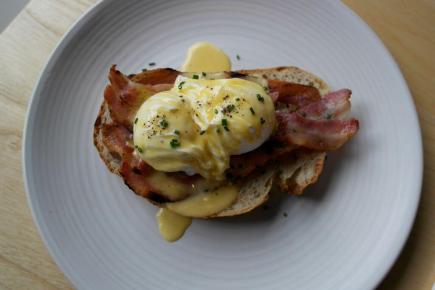 TIMELESS CLASSIC: Common's timeless classic Eggs Benedict had lashings of lovely Hollandaise sauce
We opted for the timeless classic, Eggs Benedict (£6.50): two supple poached eggs placed on rashers of bacon, topped with lashings of Hollandaise sauce.
Paired with this, a mocha (£2.20), from their new Dutch-designed coffee maker – one of the 'finest machines in all the land', they say. They've joined up with London's Workshop Coffee, who source their beans from as far as Ethiopia and El Salvador.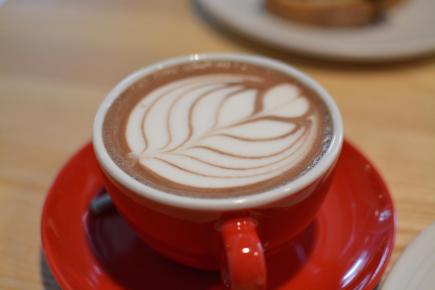 FINEST COFFEE IN THE LAND: With beans from as far as El Salvador, they're proud of their bespoke new coffee machine
Our only regrets – we couldn't have tried more.
Also on the menu, which Common describe as being all about the 'big, bold flavours, quality ingredients and original creations', include the standard range of carb-heavy staple breakfasts but also a refreshing range of healthy options.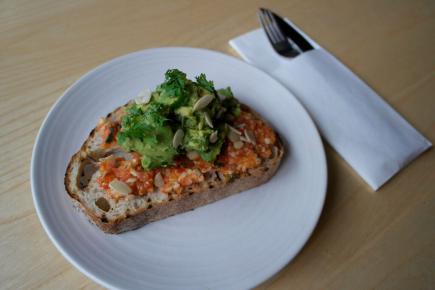 NOT ALL CARBS: Smashed avocado on sourdough sounded tasty
Catching our eye was the smashed avocado (£4.50) with an almond and tomato salsa, served on beloved Levenshulme Trove bakery's signature sourdough.
Or shak shuka (£5.50): a middle-eastern take on the Mexican breakfast of champions, huevos rancheros, a gently spiced blend of tomatoes, peppers and onions with two steamed eggs and toasted rye bread – all served in the pan.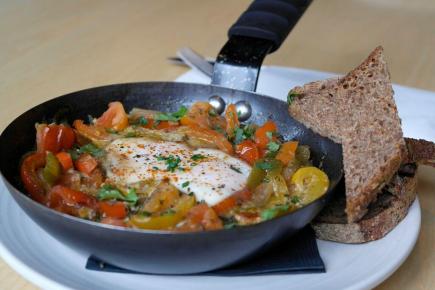 MIDDLE EAST MEETS MEXICO: The Shak Shuka is served in the pan
Common's new breakfast menu, priced from £2.40 to £7, is available from 9am-2pm at their newly-refurbed venue on 39-41 Edge Street.
Early risers on weekdays can also take advantage of 30% until midday.
Images courtesy of Common/Sundae PR, with thanks