Hollyoaks star Annie Wallace is simply over the moon ahead of the BAFTA Scotland Awards.
The 51-year-old  – who plays headmistress Sally St. Claire on the Channel 4 soap – has been nominated for Best Actress at the upcoming ceremony.
While such recognition would have any star jumping for joy, for Annie for nod is doubly important because it marks the first time a trans actress has been put forward for the gong.
Reflecting on when she discovered she was in the running for the accolade, Annie told MM: "I did not see it coming!"
She added: "It was not something I saw myself in the ballpark for. It's off the hook, as they say."
Annie originally hails from Aberdeen, Scotland, but she has spent most of the past two decades living and working in Manchester.
The Scottish BAFTAs – set to take place on Sunday, November 6 in Glasgow – won't be Annie's first glamorous award show.
Instead, the actress is no stranger to such glitzy events having won Celebrity of the Year at the National Diversity Awards in September.
Annie considers her achievements not just as personal successes, but also as a triumph for the wider trans community.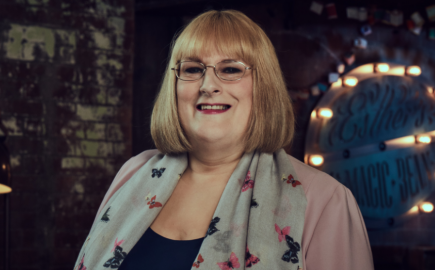 SOAP STAR: Annie joined the cast of Hollyoaks in 2015
The soap star explained:  "It is not just about me. It is about the fact they are recognising trans people.
"We were called 'interesting' at one time but now we are breaking out into the arts.
"By being out there and doing this we are showing people we are another facet of humanity rather than something odd or something to be afraid of."
Speaking on behalf of the community, she added: "We all feel this is an important watershed moment.
"More opportunities are opening up. I am sincerely grateful from a personal point of view, but also for the trans community."
Annie's first major gig in the entertainment industry saw her working as a research assistant for Julie Hesmondhalgh when she began playing transgender factory worker Hayley Cropper on Coronation Street in 1998.
Reflecting on the history-making character, Annie praises Julie for 'getting her head around the role quickly' in a time when it was difficult for a real life trans person to play such a part.
She explained: "The problem back in 1998 was that there were hardly any trans actors willing to come out.
"There were plenty of trans actors out there but none were out. Someone coming out would get so little work and would not be able to make a living out of it."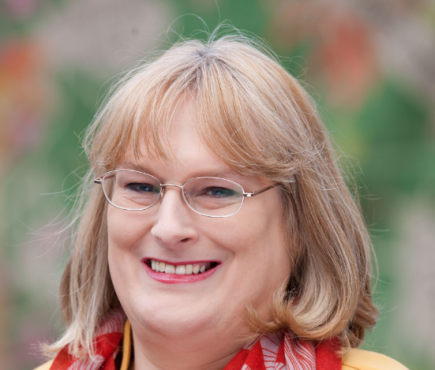 HISTORY-MAKING: The trans actress has been nominated for a BAFTA
Annie speaks passionately about the expanding talent pool of trans actors today and compares it to how gay and lesbian stars became more visible from the 1970s onwards.
The soap star believes that while trans actors are 'around 30 years behind' gay and lesbian actors, huge strides have been made recently.
She happily told MM: "The last five years have been very important. Our time is now!"
Annie is conscientious about using her fame for the benefit of the trans community and often tweets about social issues on Twitter.
However, her biggest platform to change people's attitudes comes from playing openly trans headteacher Sally on Hollyoaks.
Since she arrived in the village in 2015, Annie has been involved in some huge storylines, including one where she was revealed to be the father of John Paul McQueen – played by James Sutton.
Annie is sceptical about what the future could hold for Sally, but is curious to see wherever there may be a whiff of romance in store.
She speculated: "[Sally] has had quite a year. I think she has got into a very good place right now. I think she is very happy – maybe she will find love? We'll have to see."