Manchester Pride have announced their donations to charity have risen to £54,000 this year – yet protesters maintain that the figure is still far too low.
The figure is being celebrated as it is a big jump from the £34,000 raised last year, which saw Pride come under heavy fire after donations fell by 60% over three years.
One protest group claimed Pride were 'trying to spin this as good news', as the money raised for LGBT and HIV charities was still a far cry from 2011's £107,000.
They figure is also criticised as still very low for an event that attracts almost 134,000 visits. Anti-Pride groups point out that £54,000 equates to just 40p per visit.  
Vicken Couligan, Chair of Trustees, touched on the festival's bad publicity over the last few years but maintained they are still doing a good job.
He said: "The festival will continue to undergo review and change to take into account the public's evolving expectations but most importantly in an increasingly difficult economic climate, keep costs under control and try and improve the offer to ticket buyers and thereby maximise funds available for distribution to North West LGBT charities and organisations."
Following a series of damning protests over the charity's lack of clarity on what happened to donations, as covered by MM, Pride have ensured their 2014 review boasts a greater financial transparency.
These changes come following a management overhaul earlier in the year which saw the appointment of a new director.
The statistics reveal that Pride took £774,254 in Big Weekend ticket sales, plus £209,846 in trading activity, £95,566 in fundraising and £12,000 in grants, which adds up to a grand total of almost £1.1million.
Their expenditure, which included policing and stewarding the event, site fees, marketing and PR and the cost of setting up the event, added up to £737,788.
Then there are also charity overheads, which include staff costs and their pensions, administration, office space and legal fees, which adds up to £353,416.  
However campaign group Facts About Manchester Pride (FAMP) have slammed the charity as having 'no aim to reform in an effective way'.
A FAMP spokesman said: "Not only do the businesses contribute less to the running costs than they did 18 years ago (and despite there being more village businesses now), they actively collude with the narcissists at Manchester Pride to prevent change that would allow more money given by the public to reach good causes. These are sick, greedy individuals.
"They have no shame and are trying to spin this as good news. After three years of appalling charity amounts it's clear they have no intention of reforming this in any effective way. Instead they're going to cling to this outdated and failed business model which benefits them rather than charities.
"People are suffering because organisations no longer get this charity money."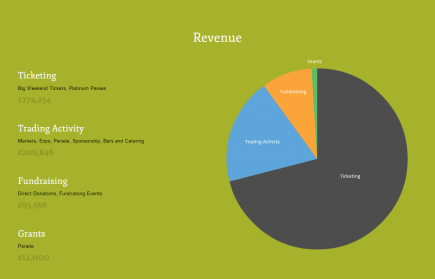 The group are calling for financial punishment for those businesses in the Village who continue to stand in the way of more money reaching charity, encouraging their followers to boycott Village bars and clubs.
Mark Fletcher, CEO of Manchester Pride said: "2014 has been quite a year for us and the performance of the charity was enhanced by all of the support that we received.
"I'd like to extend a huge heart felt thank you to every single one of you who helped us to feel the love by attending one of our events, making a donation or simply displaying your support.
"Each year we are fortunate to receive essential help and support from dedicated volunteers. I'd like to say a final thank you to all of our "Pride Stars", we really couldn't do it without you!"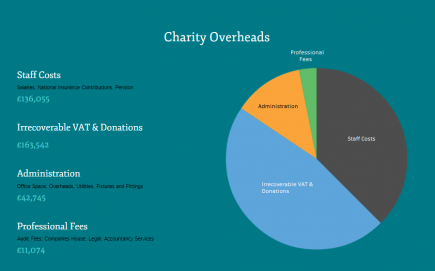 Anthony Cooper, Pride's new Community Patron, said that 2014 has been a great year for Manchester Pride.
"Positive steps have been made towards re-engaging with the local LGBT community, the community collective and listening groups have seen the community working with Manchester Pride to ensure the festival is an event that the LGBT community can feel proud to be part of for the next 25 years," he said.
"The results of these positive steps are there for everyone to see – a fantastic Pride Fringe, a fantastic Big Weekend and a significant improvement on the charitable donation that will help so many of the LGBT causes that Manchester Pride supports."
MM interviewed Mr Cooper earlier in the year, who admitted that the charity hadn't been doing enough to engage with the gay community.
Speaking back in April, Mr Cooper, who also is general manager of Via on Canal St, said: "It has always been important to engage with the public, but Manchester Pride lost this in recent years and after the listening groups that Manchester Pride held early this year, the organisation realised that it is time to actively engage with the whole community.
"Quite rightly it has been criticised, but so is every Pride event and we will never raise 'enough' but Manchester Pride still consistently announces a charity amount every year and this year will be no different.
"There have been many challenges with the costs of running such a massive event in a city centre but with new people involved and a team that are now committed to engagement we hope to massively improve on last year's figure."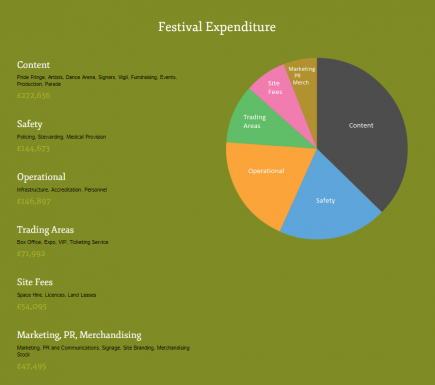 Total donations have dropped continuously since 2009 until this summer and campaigners including Julia Grant, former Gayfest CEO and Hollywood Showbar owner, have been heavily critical.
"Why are people not screaming from the rooftops? It just does not make sense. Pride are getting away with this because they are a registered charity – it's disgraceful," said Ms Grant to MM earlier in the year.
"Every year they are losing money – and the worst part is that charities are losing out.
"People need to make a stand. The council won't do anything because millions of pounds are brought into the city over the Big Weekend but that goes to businesses – not the charities that need it most."
The August event brought in some of the biggest names to date, boasting girlband All Saints, Eurovision champion Conchita Wurst, US star Anastacia, and UK popstar Pixie Lott headlining the Main Stage at the Big Weekend.
The August Bank Holiday event started at the end of the 1980s to produce funds for HIV and AIDS causes. The event has raised and distributed £1.2million to charities since 2003.
We are committed to giving everyone in the Village an equal voice.
You are welcome to leave comments (anonymously if you wish) below but please do so in a responsible manner.
If you think something is missing from this article then please send your comments to our newsdesk here so we can follow-up on your points.
Image courtesy of Man Alive! with thanks.