The trans community does not receive the same support given to other minority groups, according to prominent trans activist and organiser of Manchester Sparkle OBE Jenny-Anne Bishop.
This remark comes days before the annual LGBT Question Time, taking place at Manchester town hall this Sunday.
Question Time 2014 discussed a number of key issues, including Manchester Pride and education, but Jenny-Anne wants the trans agenda to receive greater support, and become as important as other sectors within the gay community.
She told MM: "At the debate, we want to raise the fact that too often, in spite of lots of engagement and training, the trans community still gets forgotten, in comparison to LGB and other minority groups like racial and disability.
"I don't think the equality act has been used properly, particularly the public sector equality duty, in terms of consulting the community and ensuring that progress is made in fostering good relationships between the community, the service providers and other service users.
"Too often service providers don't seem to know how to deal with our community, and sometimes because they feel afraid or don't know what to do, they can be negative and discriminatory. If you are afraid of something, you can react badly to it."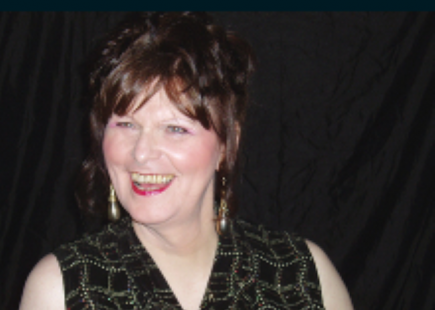 EDUCATION IS KEY: Jenny-Ann says people use the wrong words not to be nasty but due to ignorance
Here in the UK, February is LGBT history month, and there are a number of events happening throughout Manchester to mark this significant occasion, which means so much to so many.
The town hall debate will give the LGBT community the chance to have their say, and Jenny-Anne believes that it plays an essential role in championing gay rights across the city.
"This event is extremely important because it gives community members the opportunity to ask probing questions of the people providing their services throughout Greater Manchester," she said.
"Very often people don't have the contacts or may not be available when the opportunities arise to go to meetings and conferences to ask those questions.
"But this needs to happen more often.  The trans community used to meet every quarter, and we could request of the council who we wanted to be at the next meeting.
"They don't always happen as regularly as we would like."
The panel will consist of five individuals representing various different sectors, such as Sam Cresswell, a trans Manchester University Student and youth worker.
But Jenny-Anne shared her reservations about such a young trans individual acting as a representative for the entire trans community.
"A student at the university doesn't represent the wider community. If the person at the university was someone in gender studies who had worked with communities for years and years that would be absolutely spot on.
"I would always encourage young people to get involved because we need to hear their voices as well. But if you just have a student, not only do they not have the right idea, they really do not know the community.
"The ideal would be to have an older person and a younger person."
Despite Jenny-Anne being widely renowned for being trans, as well as for her work as an activist, before she embarked on her mission of equality she was not well-known at all and often felt insignificant.   
She told MM that she used to receive awards for her work performance, but when it came out that she was trans, her bosses would ask her to leave, which made her feel 'worthless'.
Jenny-Anne is confident that education is key to tackling the stigma which surrounds trans individuals.
She said: "I occasionally suffered hate crime, but now I'm older and have more confidence and it's not particularly bad.
"I still sometimes get the wrong words used, but I think that's more out of ignorance than discrimination. I think it can be subconscious and it's not a desire to be awkward or nasty.
"It just happens because people don't think about what they are doing. That is difficult to tackle and what we need to do is to start educating the children about diversity, because in the end, that's what will make the difference.  
The National Transgender Memorial in Sackville gardens, just next to Canal Street, was erected in August 2013 to commemorate the trans community, and remember those individuals who lost their lives because of transphobic prejudice.  
That is just one of a number of positive steps for the trans community, but Jenny-Anne is adamant that there is still much work to be done.
"There is some engagement and that is positive. We have Sparkle in the city every year now, which gives a huge awareness to trans, and the problems that the community face," she added.
"There has been better collaboration with people like the police in reporting hate crime. But yet again this year, we seem to have been left out."
LGBT Question Time commences Sunday February 8 at 12 pm, with a free breakfast from 11.30.
Images courtesy of Sparkle, with thanks.