MagnaRep: Reptiles & Exotics, Rescue & Support started over eight years ago as a family idea but quickly turned into a reality when charity trustee and founder Nick Wilburn took on the project to rescue animals in need.
Now, MagnaRep is a non-funded, voluntary run rescue and rehabilitation unit for exotic animals based in Accrington.
They aim to rescue unwanted exotics & re-home them to responsible and loving homes or offer sanctuary at the centre if unfit for re-homing.
A large part of the charities work is dedicated to filling the gaps in knowledge when it comes to caring for animals, as this is often found to be the most common cause for rescue.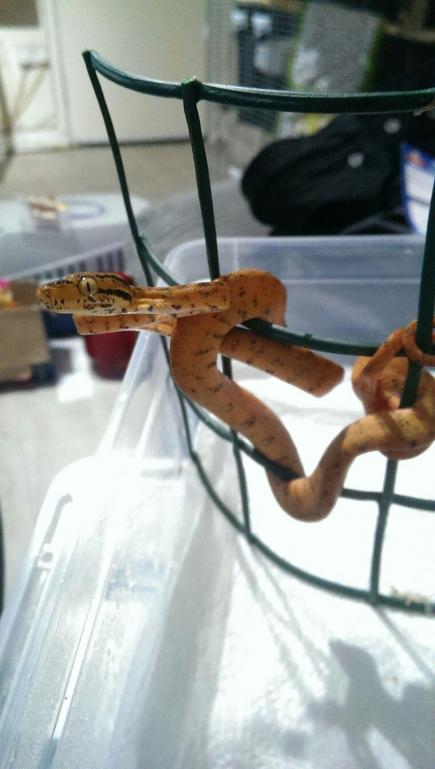 SLYTHERIN TO MY LIFE: This one's serpent-ly a catch
Speaking to MM, Nick, 25, explained how the charity went from being a concept based on the fact that his family had a lot of pets to a reality.
"We had a lot of knowledge on reptiles coming from a family household where we had a lot of pets and had a lot of experience with care," he said.
"We noticed a massive increase in people putting posts online and adverts in the newspaper that they had bought this pet and they just didn't want it anymore for various reasons.
"So we decided to start doing a bit more research into them and bringing a few of them in. We went from there to being a proper rescue centre.
"Now sometimes animals are just dumped in boxes on the door step, sometimes they knock on the door and ask us to look after it."
The charity are currently hoping to raise £5,000 via a crowdfunding page to help diagnose issues at the point of rescue which will help to save more lives.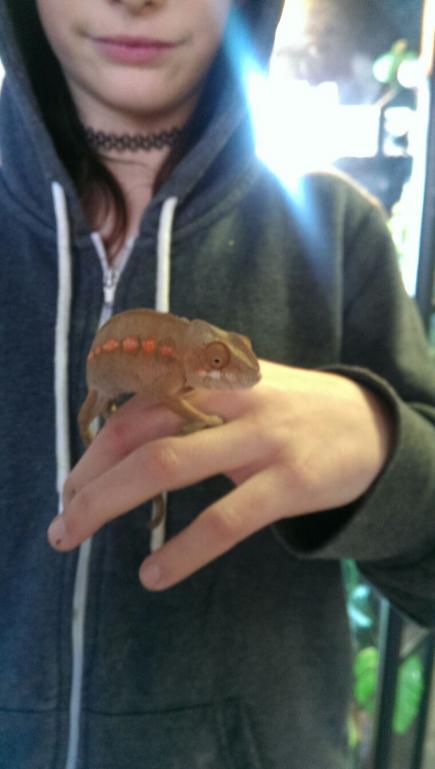 REPTILE DE NIRO: You looking at cha-ME-leon? 
This will enable them to buy a Haematology Blood Analyser, WristScan Ultrasound Scanner and a Veterinary Ultrasound Scanner, as well as helping with the day-to-day running costs and vet bills.
With a Blood Analyser, both the centre and public they help will save money on veterinary bills, which can cost up to £100 per blood test.
The Ultrasound Scanners can be used to look at internal blockages, a common problem which can cost up to £80-£150 at the vets.
The rescue centre currently houses around 184 animals including leopard geckos, African house geckos, tarantulas, sugar gliders, budgerigars, chinchillas, parrots, parakeets and hermit crabs.
The rarest animal they have rescued was an Indonesian mangrove monitor, a member of the same family as the Komodo Dragon, the biggest lizard on Earth.
The animal is rare in the pet trade and classed as a dwarf monitor – despite being five and a half foot long.
The team managed to work with the Indonesian mangrove monitor in isolation for 3 years and got the animal back to full weight and happiness. But despite the best efforts, the animal recently passed away.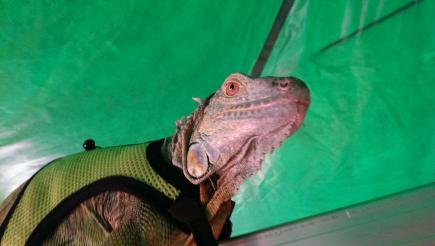 THIN LIZZY: I-guana go home with you
Away from exotic animals, the centre currently houses a few rabbits and guinea pigs, whilst past rescues have included barn owls – which apparently make 'amazing pets' – and Japanese raccoon dogs, which now live with Nick at his Manchester home.
Originally based in Altrincham, Accrington marked an upgrade, giving MagnaRep its first public access facility, which Nick took out a personal loan to buy.
Despite the move, the team still see a lot of work coming in from Manchester and across the UK, with the intensive care unit still located at Nick's own home in Walkden.
"The rescue centre will flourish in this area with the building size we have got," he said.
"We are able to upgrade how many animals we can help so that is the main reason we decided to move the rescue centre here.
"People can come and look round, they can browse all the donated goods, they can look at all the animals, the ones that are ready for adoption and they can sort of see what we do."
The team set up a charity shop seven months ago, and more recently an online shop, all proceeds of which go back into the rescue centre.
The shops are stocked full of items including pet goods such as foods, health supplements and shampoos as well as a budget range.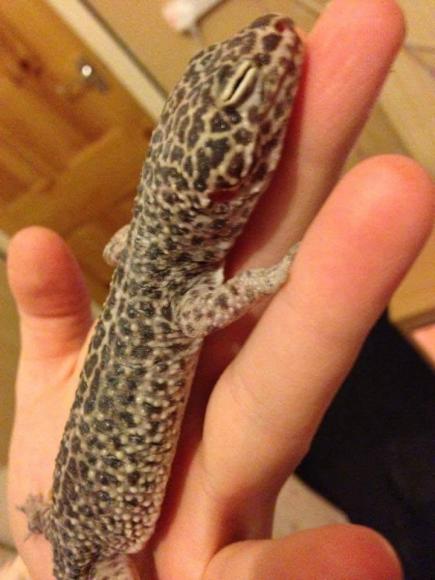 I'M STICKING WITH YOU: Look at that happy gecko
"We are here for the people who like myself would struggle money wise in a normal situation," said Nick.
"I came from a background where we had no money and we still had to find the money to look after the animals.
"It is high pressure and sometimes we have to put money out of our own pocket but we don't care."
The team drive their own animal ambulance with rescue situations described as 'very high pressure' and 'very stressful'.
They use the ambulance to go out to the property and undertake a full assessment on site, before deciding whether the animal will be safe to stay.
MagnaRep can see up to 1000 cases a month of animal cruelty or animal neglect with a large proportion of cases with people asking for advice and up to 200 as actual rescues.
"Most rescues are emergency circumstances where people don't realise how ill their animal actually is," Nick explained.
"As a nation of pet lovers, I find it hard to believe that there is so much neglect – but now you look back to a few years ago and things have calmed down.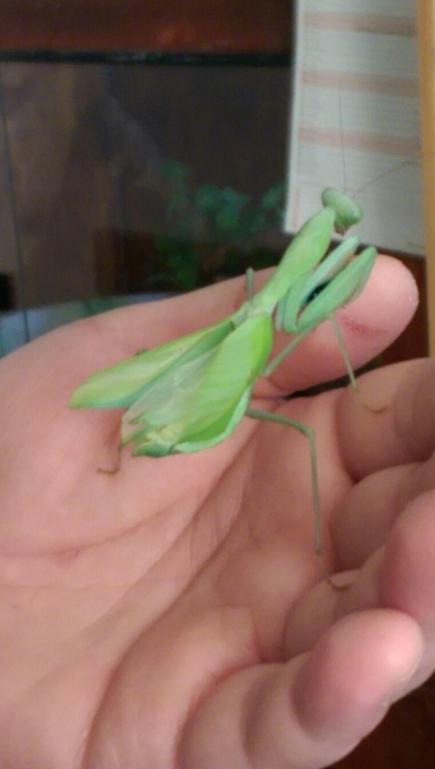 BUG'S LIFE: This critter is preying for a friend 
"We don't aim to take an animal off anyone, it is not something we ever do, it's always going to be a free choice of the owner to hand it in so we just give the best advice possible."
Despite the hectic day-to-day running of the centre, Nick is now hoping to study veterinary science at university to build his knowledge base up and eventually become a vet.
He said: "We're very privileged to have access to some of the wonderful animals that we've got.
"It is something that I have always loved and always will love; I am never going to stop doing this."