With its jungle landscapes, explosive stunts and cinematic special effects, you could be forgiven for thinking Sophie's Fortune is the next big Hollywood studio release.
However, created for just under £2,000 and shot exclusively in Greater Manchester and West Yorkshire, this three time award-winning and ten time award-nominated film captures the cinematic style of old school blockbusters in a fraction of the running time and on a fraction of the budget.
Sophie's Fortune has been given four stars from movie review wesbites Screen Critix and Match Flick, while movie, television and comic book site Flickering Myth told its readers: "Watch Sophie's Fortune… You won't be disappointed!" 
With their direct distribution model and some help from established marketing platform MyMovies.net, Genesis Flux hope their latest release will pack a punch online with audiences worldwide. 
The Greater Manchester-based Producer Phil Meachem describes working on this film as 'the biggest challenge of his life'.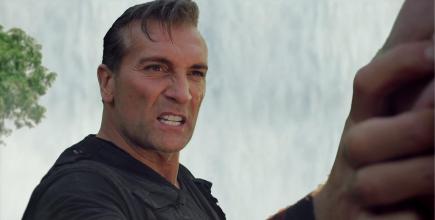 LOST TREASURE: Donald Standen is best known for his roles in 90s' films
"But with the partnership with Chris the director was a great experience and both worked very hard with a fantastic team to achieve this film. Working with such talented actors like Simon Hardwick and Donald Standen was something special," he added.
"We have achieved engaging storytelling and on screen action which we believe can rival the big boys – we're excited to see what audiences think."
The film follows a treasure hunt by dads at a children's birthday party where imagination takes over, transforming it into an epic Indiana Jones-style adventure and channeling the style of popular classics such as the The Goonies and Labyrinth.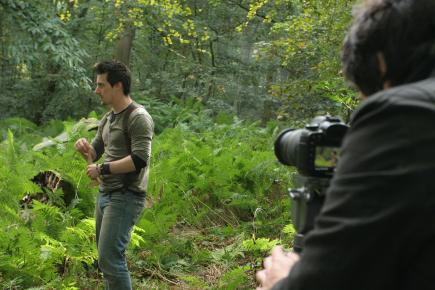 ON STAGE TO ON SET: This is only Simon Hardwick's second role in a film
The film was directed by award-winning Yorkshire filmmaker Chris Cronin. Chris believes the success of the film lies with its crew.
He said: "I am proud of this film and I believe we have developed a very talented team around us, achieving something visually special through skill and hard work rather than resources." 
The film stars West End performer Simon Hardwick (Wicked, Grease and High School Musical), Donald Standen (Highlander 1997, Captain America 1990), Steve McTigue (Dragon Crusaders 2011) and David Edward-Robertson of TV's Shameless and Emmerdale, plus a host of other talented actors. 
Audiences can watch Sophie's Fortune online now at www.sophiesfortune.com
Viewers are encouraged to 'Join The Hunt!' by sharing the trailer to help spread the word about the film.
You can also visit the film's social media pages on either Twitter or Facebook.
https://twitter.com/sophiesfortune
https://www.facebook.com/profile.php?id=183007665096042
All images courtesy of Divided Productions, with thanks