Over 4000 people in the UK applied, but it was tailor-made for one.
Manchester-based graphic designer Sophie Nolan will be the sole British representative on the 100 Days of Polar Night Magic expedition in northern Finland, braving the cold for a once-in-a-life time adventure.
The three-month expedition will test 24-year-old Sophie in everything from ice diving to climbing frozen waterfalls and, had she not applied, she says her friends would have done it for her.
"I think I got four or five people saying 'this is right up your street'," Sophie told MM before her departure date on December 6.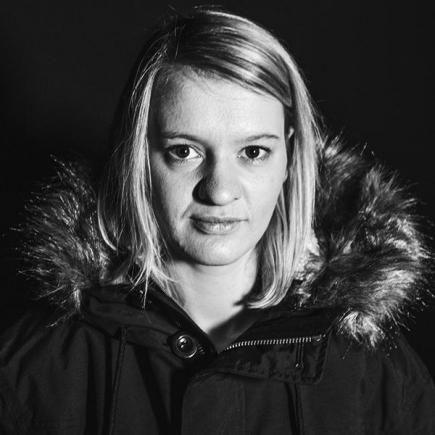 SOLE BRIT: 24-year-old Sophie can't wait to get started
"My application video was a kind of diary where I take a one second clip every day. I had quite an active summer, so it is a really good way to round me up."
The expedition is run by Finnair and Visit Finland, who are capitalising on the country's unique perpetual winter and providing the perfect opportunity for people like self-described 'perpetual beginner' Sophie.
"I have never really done this kind of expedition before," said all-rounder Sophie, who is a keen cyclist, snowboarder, climber, and footballer formerly with Stockport Country Ladies.
"With working, the most I can ever get off is maybe two weeks. I travelled after university but nothing quite as extreme as what we are going to do."
Designed to provide an exhilarating holiday experience for those who get itchy feet sprawled on a sun bed, Sophie's outdoorsy nature combined with her graphic design and social media skills made her the ideal candidate.
The team of five explorers will document their experience online, sharing the 18-stage adventure with the world.
From basic winter survival skills to the Aurora Borealis, from reindeer herding to husky guiding, Sophie describes it at the itinerary of her dreams and says it is difficult to pick a favourite stage.
"Most people think it is the worst one, but I am most looking forward to the ice diving," she said.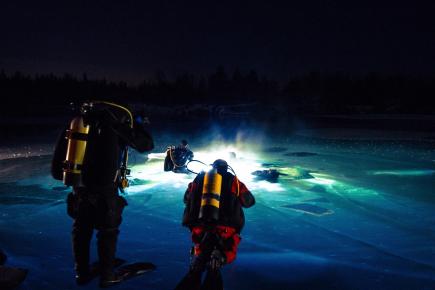 ICE-DIVING: Sophie is most looking forward to the dangerous activity
"That will just be something completely different, and it is meant to be incredibly clear when you get below.
"Diving is something I have never done before so, in terms of skills and new stuff, it is something I have never explored.
"I have a kind of bucket list that I have been building, and this trip ticks off about 70% of it.
"I always want to go to snowy places – even when I was younger I used to love watching documentaries about Everest and I always wanted to climb it when I grew up.
"Now, that is probably too far, but going to the highest point or the coldest place intrigues me."
As well as the cold, the heights and the trying activities, Sophie and the team will have to learn to cope with the uninterrupted darkness that covers a Finnish Lapland winter.
Visit Finland say there is a short period of twilight around noon and that the darkness means temperatures range from 0 down to -30 degrees Celsius, but Sophie says this is one of the reasons she signed up.
"I'm quite excited, more than nervous," she said.
"The extreme weather and the long nights – especially the days when we go off camping – you don't normally get those kinds of opportunities.
"At first I didn't quite understand the whole darkness thing. But it is not going to be some kind of horrendous, hostile place."
Guiding Sophie will be Finnish expedition leader Pasi Ikonen, while the other four explorers hail from Japan, China, Korea and Germany. None of the five have met before.
"I was quite worried about spending months with a small group of people that I don't know," she said.
"In my friendship group I would say I am a leader, so if there are people more than ten years older then I don't know if it will make a difference.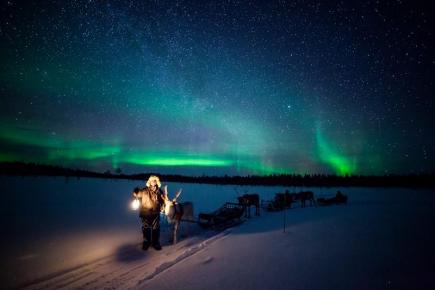 NORTHERN LIGHTS: But daylight is scarce in that time of year
"The guy from Korea is kind of scared that he won't be able to keep up, but I think everyone has got their different strengths.
"My friends have told me not to be competitive because I will lose friends!
"They said 'it is a long time, so if you are as competitive as you usually are then you won't have anyone to speak to'.
"But I am looking forward to having likeminded people that want to go out and do this sort of thing.
"I think you can bond over the things you are doing."
The expedition is hosted by Visit Finland in partnership with Finnair, who operate a daily service from Manchester to Helsinki.