Sasha Ellen has certainly found herself in a pickle on more than one occasion, so much so that she has written an entire comedy show based around her romantic misadventures.
From a dreamy date on a boat on the Thames that could have resulted in incest to a pirate themed wedding full of dancing Johnny Depps, Sasha tells all in her show Pickle.
"The show is very personal, it's a kind of autobiographical storytelling," Sasha reveals prior to her performance at the Women in Comedy Festival at TriBeCa last Saturday.
"It's one of those things [where] tragedy plus time equals comedy. At the time it's terrible, embarrassing, awful things," she shudders.
"But over time you kind of learn to laugh at it and just becomes one of those things you tell at parties or, of course, in my place you tell on stage repeatedly around the country."
Amongst those cringeworthy incidents include the time she made an island go into a state of emergency, all because of man with a fishing rod.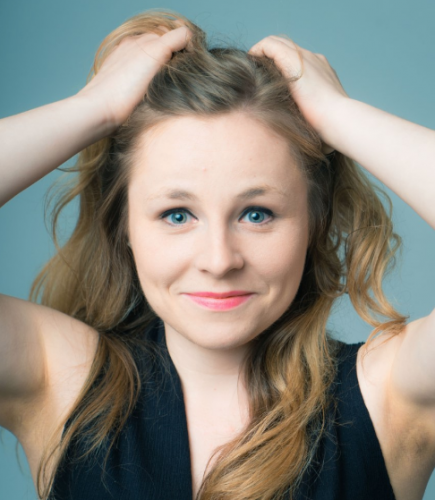 Sasha spent a year touring the show at various festivals before showing it at the Edinburgh Festival Fringe and bringing it to Manchester. During this time ideas were constantly being developed and tweaked.
"In comedy you can't really write in a vacuum, you need to say it to somebody to find out if it's funny," she explains.
"In October you wheel out this embryo of a thing…and then in July you feel ready."
On stage Sasha has the ability of telling her anecdotes as if it was just you and her having a catch up over a glass of wine. The show is fluid and each story leads on from the other, with the end linking right back to the beginning. Certainly, a year working on the show has paid off for Sasha.
Her knack for story telling keeps you intrigued right until the punchline, she even recounts anecdotes via instances where she's told the story to someone else (because what else can you do at a pirate themed wedding but discuss your dating history?). It's clever and sophisticated but also relatable, which gives Sasha's performance a friendly warmth.
When asked what her comedy dreams are, Sasha humbly replies: "I want to do work I'm proud of, I want to do work that makes me happy."
Judging by the smile on her face throughout her show she's doing that already.
Image courtesy of GM Fringe via Twitter, with thanks.