The UK gambling is a goliath of the leisure industry, and while it has experienced a slight decrease across total and remote yields in most recent reports, it is still very much thriving and continuing to contribute to the country.
As noted by Michael Dugher, Chief Executive of the BGC: "The betting and gaming industry is a hugely significant contributor to the leisure industry."
Given how dominant the online space has become in so many leisure and entertainment sectors, such as that of video gaming, it may come as a slight surprise that the remote sector only accounts for 37% of the UK gambling industry.
While on the decline, land-based offerings are still proving to be major parts of the industry. However, as online and mobile casino platforms continue to expand their game selections, the remote sector is expected to increase its market share.
A major UK leisure industry
One of the most important elements of the industry is its contributions to good causes, with lotteries being the major players in this sense.
The National Lottery contributed £1.5 billion to good causes, marking a 1.5% decrease from April 2017 to March 2018. However, large society lotteries contributed 11% more across the timeframe for this most recent report, contributing £332 million.
As shown by the Gambling Commission in their Industry Report, the total gross gambling yield of the UK gambling industry clocked in at £14.4 billion across the span of April 2018 to March 2019 – the latest released figures. It marked a 0.3% decrease from the year prior.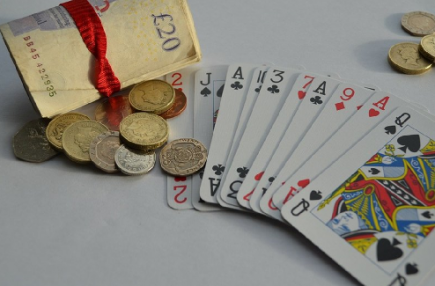 Source: Pixabay
Even though the remote sector also saw a 0.6% decrease in its total gross gambling yield in the same window, it still accounted for £5.3 billion. Of all of the games that feature within the remote sector, online slots are the most popular, seeing a 5.8% increase in total gross gambling yield to hit £2.1 billion.
While the total number of gambling premises in Great Britain saw a decrease of 3.2% to 10,761 establishments, gaming machines saw an uptick of 9.5% to £2.8 billion in total gross gambling yield.
How online gambling will become more dominant
While slots are the main attraction for online casino players, there is an innovative option is on the rise: live casino gaming, where users can play in real time with a live human dealer via streaming technology, It's a relatively new way of playing, so there hasn't been a huge amount of diversity until recently.
Now, operators are being given new and innovative ways to make their live casino offerings unique through the NetEnt Live range. The range features personable and professional live dealers at each table, with players able to move between blackjack and roulette rooms without leaving the game and going to the lobby – as though they were walking through the casino.
The specialised product allows operators to "prioritise what is most important to their brand through new levels of flexibility," said Andres Rengifo, Director of NetEnt Live, meaning that each operator can deliver a different experience to its players.
This is a very important factor for the remote sector as not only is convenience key, but a diverse and personalised experience is also a major cause for players to turn to an online or mobile site rather than go into town to game.
Remote platforms are continuing to expand their offering, bringing in new games and features. The next leap forward for the sector, which could possibly feature in some form in land-based casinos as well, looks to be the integration of virtual reality gaming options.