Chancellor George Osborne announced last week that Manchester is to have an elected mayor, just two years after the city had voted against having one.
The elected mayor will give the city more control over its own destiny, with more power particularly on policies relating to housing, transport and social care, among others.
But who should take on the task? MM took to the streets to ask Mancunians who they thought should lead the city. 
Who would you like to see as elected mayor of Greater Manchester?
| | |
| --- | --- |
| Sir Richard Leese | 25% |
| Maxine Peake | 30% |
| Pat Karney | 5% |
| Lord Peter Smith | 5% |
| Tony Lloyd  | 10% |
| Gary Neville | 0% |
| Jason Orange  | 10% |
| Other | 15% |
City centre based insurance claims handler Mike Mulligan, 34, chose Maxine Peake over the other options in order to see big changes in the city.
"She's left wing and so fits with my views and it would be nice to have someone a bit different to represent our city," he said.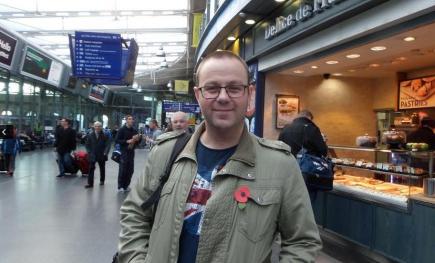 MAXINE FOR MAYOR: Mike Mulligan says the actress would add individuality to the city
Freelance musician Kate Blackstone, 25, from Stockport, also went with Peake and said: "I think she's very articulate and interesting, despite being an actress.
"Also she has socialist sensibilities which I think could prove very interesting for a City like Manchester."
Elaine Spink, a 50-year-old worker for Manchester Metropolitan University from Crewe, opted for Sir Richard Leese because of his leadership experience.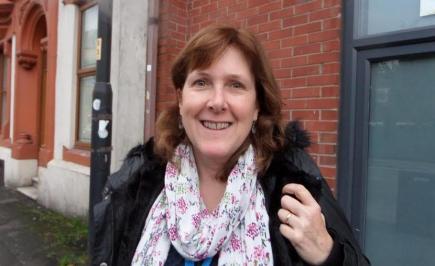 BETTER THAN BORIS! Sir Richard Leese gets Elaine Spink's vote
She said: "He has so much more history within the city than the others but let's face it, anyone is better than Boris Johnson!"
Mick Curtis, a 57-year-old train planner for TransPennine Express from Bury, wanted to see Graham Stringer as elected mayor of Greater Manchester.
He said: "I have found his views close to mine over the years; he's been an MP for years so knows how politics works. If we're going to have a mayor it should be somebody with experience."
In contrast, Phil Robinson, a 45-year-old housing worker in Salford, was confident that Sir Richard Leese would represent Manchester well.
"He's been part of the city for 10 or 15 years and so has good knowledge of the area and the people in it. He'd be much better than any of the others" he said.
53-year-old Manchester meter reader Anthony Rea was against having an elected mayor at all and had strong views opposing the issue.
He said: "I think government are decentralising power too much. It's great for a city to have more control over decisions but spreading the power in this way is not the answer, I wouldn't want a mayor."
Oldham Nurse Michael Gregson, 61, chose Pat Karney and said: "He's been heavily involved with Manchester for a long time and he's the only one that's almost honest."
Our most comical Mancunian was 33-year-old Andrew Johnson, a physiotherapist from Timperley, who said: "I'd love to see Jason Orange as mayor because I'm a huge Take That fan and I love his hair, you want a mayor who looks good."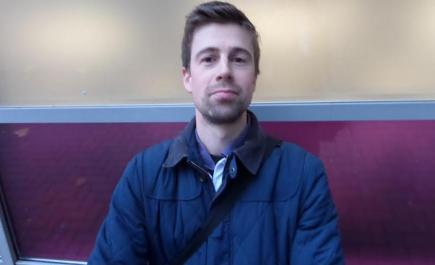 GREATEST HAIR: Andrew Johnson thinks Jason Orange's barnet would help him secure the job
Emily Farren, 24, a music tutor from Irlam said: "I think Tony Lloyd would get my vote. He's already been very influential as Police and Crime Commissioner so I think that he would definitely use his potential power as Mayor to build on things."
Hulme-based Royal Northern College of Music student Luke Tayler, 21, said: "Personally, I'd be prone to strongly avoid voting for 'celebrity' candidates unless I truly thought they were the best candidate for the job.
"I'd probably go for Tony Lloyd. He is a regionalist left-of-centre Labourite who has a positive record in Parliament and is an active figure both in London and the North."
Image courtesy of  BBC via YouTube, with thanks.