A young Manchester photography graduate could soon be jetting off to Ghana with a £20,000 commission to capture his dream project after snapping up a spot on a prestigious award shortlist.
Jack Hatton, who graduated last summer with a degree from Manchester Metropolitan in photography, has been shortlisted as one of five artists for the esteemed Tim Hetherington Trust Visionary Award.
The 22-year-old Northern photographer hopes to travel to West Africa to study the socio-economic and environmental impact of oil in Ghana, documenting his story through shots of the Ghanaian people and landscapes.
Jack only recently found out he'd made the grade, and told MM of his shock at being selected: "I sent off the application and kind of forgot about it until a couple of weeks ago when it came through, so yeah, it was a big shock! It took a while to get my head around it!
"I've always had an interest in Africa, and that's what the project would be about, West Africa. It sits really well with Tim's work – he covered a lot of stories and had a lot of interest in Africa and I'd like to think I'm carrying on where his interests lied.
"The project is around innovation in photography – very much where Tim's ideas led him. He was very progressive in how he saw photography and how he used it.
"A lot of my work throughout university was looking at similar things and different technologies and how they sit with and work with photography."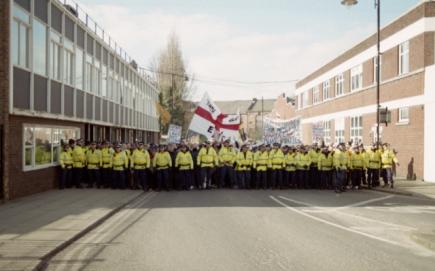 ALL TOGETHER NOW: Jack captures a closely policed EDL protest
Tim Hetherington was a British photojournalist, best known for the 2010 documentary film Restrepo. He travelled all over the world reporting on injustice and political upheaval, and despite surviving several trips to Afghanistan, sadly lost his life while covering the 2011 Libyan civil war.
Stephen Mayes, Director of the Tim Hetherington Trust, said of the shortlist: "None of us know where Tim's energy and imagination would have brought him in 2015, except that it would have been challenging to our expectations, inspiring in his compassion and profound in the depth of thought behind the work.
"The Trust is delighted to foster these characteristics with these five vibrant artists who carry this legacy forwards, each in their own different way."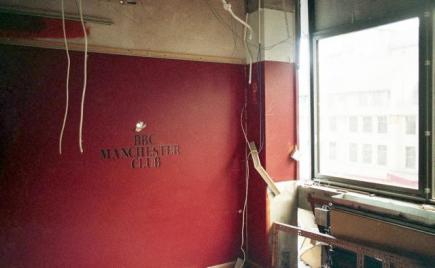 OLD BBC: In 2013 he documented the demolition of the BBC's old Manchester headquarters on Oxford Road
Jack says he takes inspiration from Google's approach to photography, adding that he thinks of the US internet giant 'at the forefront of mapping technology' in their quest to 'create a perfect map of the world'.
In addition to the Street View images captured by car of five million miles of roads across seven continents, the company is trialling the innovative technology on foot – bringing their unique blend of photography and mapping to some of the most inaccessible and remote parts of the world.
"I proposed an idea to the Foundation to follow one of the oil pipelines that run through Ghana into Nigeria and track it with a sort of homemade Google backpack.
"Street View was the basis of the idea but I want to take it to a completely different environment and follow this pipeline and use it as a theme throughout the navigation, along the way speaking and meeting the local communities that live very close to the pipeline.
"I know through my research that it has caused quite a lot of problems and the pipeline itself is quite predominant in West African culture."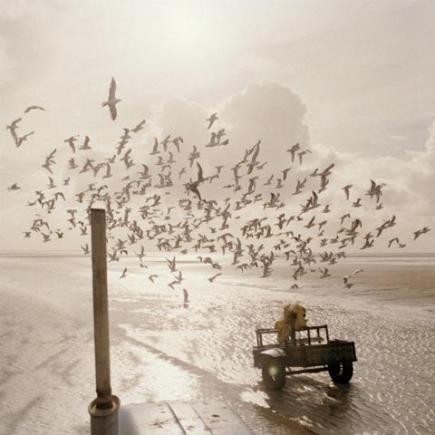 LOVE FOR LANDSCAPES: Jack captures a beautiful shot of birds flying above the bay in the Cumbrian town of Flookburgh
Jack, who grew up in Hartington, a small village in south Derbyshire not far from Buxton, naturally began his career in photography capturing the stunning Peak District landscapes that surrounded him in daily life.
"I was very into landscapes when I first got a camera, and I was outside all day every day, just taking pictures, and when you're outside all day every day you do start talking to people," he said.
"It slowly turned into capturing people and the landscapes, and now I'm sort of more fascinated by people than anything else."
"Personally, I now really enjoy street photography around Manchester. It's got no theme, it's got nothing challenging to it. It's just a case of going out with a camera and taking snaps of things you see, the things you like."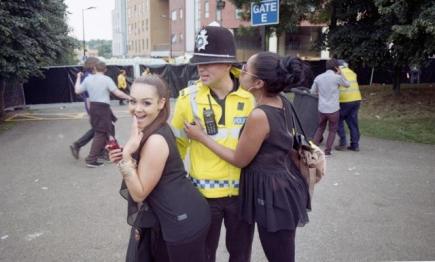 CHEEKY: Jack (plus subject) love the spontaneity of street snaps
"The real pleasure in it is building up a massive stock library of these photographs and then working on a sequence and seeing the relationship between a photograph you took two years ago and one you took yesterday, and there might be something in each of the photographs that links them together perfectly.
"I do that most weekends. Its people watching really, just with a camera, and it feeds my interest in people, culture and society and how we all integrate with each other."
His work for the degree show held last year was based on the theme of how we view images, and the young photographer used iPads and computer screens disguised behind frames and mounts to challenge his audience into thinking about how technology has progressed the way we view images.
Jack also occasionally teaches workshops at his old university, giving students his insights on street photography and portraiture.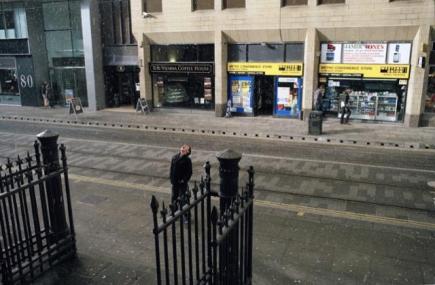 'FASCINATED BY PEOPLE': Manchester is Jack's playground as he builds a portfolio of incredible street photography
After finishing his course in July last year, the 22-year-old found himself working in a call centre for a very brief period of just four days; a job in the Arndale doing maintenance; and finally over in Germany for six weeks as a photographer's assistant – finishing his stint by cycling the 750 miles back to Manchester.
Currently, Jack works at Deanprint in Cheadle, a traditional bookbinders which celebrates its 125th anniversary today, Friday February 13.
And despite working full time, he makes sure he takes a single portrait photo every day on his lunch break of the employees at the century-old workshop.
"The people here are really fascinating. The main majority of people have worked here for well over 20, 30 years – for some this has been their first and only job – and they love it, and that's what I love about this place, there's a strong sense of community," he added.
The Visionary Award, founded by the trust last year, will see one of the shortlisted five awarded £20,000 to work on their proposal.
More information on Jack and the competition can be found here.
Images courtesy of Jack Hatton, with thanks.