As landing a dream opportunity at the BBC by standing outside of MediaCityUK with a placard proves, very little stands between Claire-May Minett and her ambitions.
The 37-year-old has been diagnosed with Mosaic Down Syndrome, a rare form of the condition that affects fewer of a person's cells than the more common form.
The Rochdale filmmaker often visits the USA, meeting others with the same condition and sharing her own story.
As Mosaic Down Syndrome is relatively unknown in the UK, Claire has made it her goal to raise awareness on this side of the Atlantic.
She told MM: "I'm a self-advocate of the International Mosaic Down Syndrome Association (IMDSA), which is a bit of a mouthful!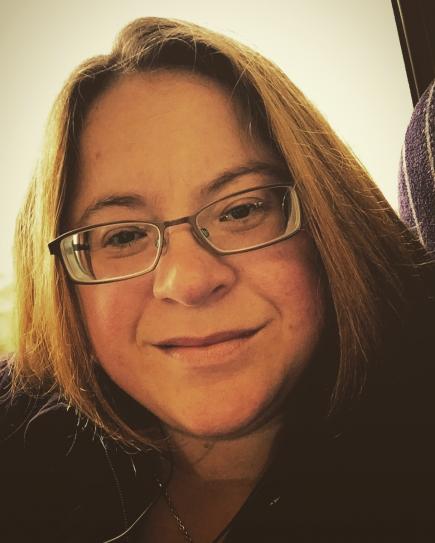 REWARDING: Claire has done speeches on both sides of the Atlantic
"It's rewarding. I go to conferences in America and I do inspirational speeches for families that come and visit, to let them know that their children can do everything that we can do.
"I was diagnosed as an 11-year-old in 1989. There was not much awareness about it or any support groups for it. No one knew about it.
"Hardly anyone knows about it still in the UK, so that's my mission in life to make people aware of it. I'm trying to do that the best that I can through the media."
Before completing a Media degree at the University of Bolton, Claire studied performing arts, and held positions in retail and office work.
She spent time as a production runner for CBeebies in 2013 after BBC bosses noticed her placard – reading 'Plz Give Me My Dream Job!' – and invited her to a meeting.
Her condition hasn't stopped her from building up an impressive CV, but Claire has faced stigma and prejudice in the workplace on occasion.
"My condition affects how I deal with comprehension, and in employment it depends on the people in the job," she said.
"I do get still a lot of stigma and prejudice in the workplace, but I've picked and chose the right places to [avoid] that.
"In general in society it's been a lot better than in my earlier years. It was more prominent in the 80s and 90s than now."
The IMDSA states that approximately 1 in 27,000 people have the condition, but misdiagnosis is common.
IMDSA have found that around 15% of people diagnosed with the more common Trisomy 21 Down syndrome actually have the Mosaic form.
And because Mosaic Down Syndrome is a less severe form of the condition, many people are never diagnosed at all.
For Claire, the condition manifests through her mental health – something she found was connected to her syndrome much later than her diagnosis.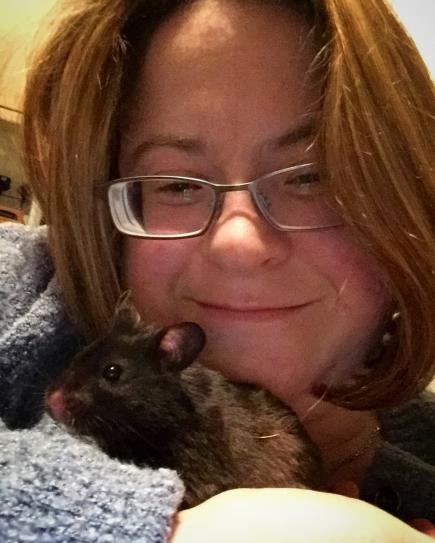 DRIVEN: Claire has always been focussed on building a career in the media
"With my Mosaic Down Syndrome comes depression, which explains my yo-yo moods," she said.
"In the first conference I went to, one of my friends explained to me what happens with Mosaic Down Syndrome, how it affects the body and mind, and it explained my moods.
"I can be really happy for a long period of time, and then I can be really sad, so my moods can be erratic."
Since her diagnosis as a child, Claire has kept herself busy by taking part in activities that she enjoys and feels passionate about.
Her love for the media sees her work for a film and photography company, Scarlett-Eve Productions, alongside friend Gemma Hughes.
The business caters for weddings, Christenings and parties, but has also worked on bigger projects, including the Rochdale Feel Good Festival.
Claire has even greater ambitions, and the determination to see them through.
"I've always known that I'd be in the media industry," she said.
"I've done a bit of TV work and I want to do some more. I want to plan a bigger film shoot, something big in Rochdale.
"Anybody else who's going through depression, take one day at a time and do one thing a day that you like doing and makes you feel good.
"Keep going with that and then add to it every now and again, and that will bring you back up again."