Tickets are now on sale for a brand-new event to Manchester – The Fertility Show.
The two-day show on Saturday and Sunday March 25/26 looks set to welcome thousands of prospective parents through its doors for this unique opportunity to get information, advice and support on fertility issues from the experts under one roof.
The Fertility Show Manchester, held in association with Fertility Network UK, is a follow up to the renowned London Show, which celebrated its eighth year in November last year and welcomed almost 3,000 visitors.
Now, to give even more people access to expert advice on fertility, the UK's most popular fertility event will now travel North.
MM have teamed up with The Fertility Show to give TEN lucky couples a pair of tickets for a day of their choice.
To enter the competition all you need to do is follow @mm_newsonline on Twitter and email your Twitter handle to newsdesk ( at ) mancunianmatters.co.uk
In the UK, one in six couples struggle with fertility and the need for information and support is in high demand.
The Show is for everyone wanting to conceive. Whether you're considering IVF, want to find out about egg and sperm donation, thinking about other alternatives such as surrogacy, or simply want to know how to boost your fertility, then this event is for you.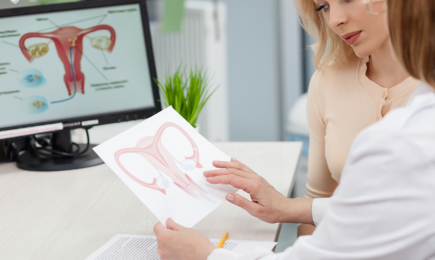 PLANNING FOR THE FUTURE: Win tickets to the first Fertility Show in Manchester on March 25/26
The G-MEX (Manchester's Central Convention Complex) will play host to exhibitors including doctors, clinicians and fertility experts all offering help, support and guidance as to where to go next on your fertility journey.
The Show will also feature a diverse seminar programme, with 30 topical sessions across the two days delivered by experts in the field such as Professor Charles Kingsland, Lead Consultant, Hewitt Fertility Centre, Liverpool, Professor Adam Balen Consultant in Reproductive Medicine at Leeds Teaching Hospitals NHS Trust, Dr Raj Mathur, Consultant Gynaecologist, Manchester Fertility and leading expert Zita West.
Key issues and hot topics that will be discussed in Manchester include:
Factors to consider when choosing a fertility clinic
Natural cycle and mild IVF – fertility treatment without the drugs?
Surrogacy arrangements
Single women and gay couples – options for conceiving
What men need to know about fertility
Issues for families created with donors
Visitors to the Show will also have the opportunity to be involved in the unique Q&A stage, running throughout the two days in association with Fertility Network UK. 
The stage gives visitors an opportunity to put forward their questions, either openly or anonymously, to a panel of experts.
The stage will be hosted by Jessica Hepburn, Fertility Road columnist, trustee at Fertility Network UK and author of Amazon bestseller, The Pursuit of Motherhood and chaired by Susan Seenan, Chief Executive of Fertility Network UK – who will be joined by a rolling panel of fertility experts across the two days to give advice directly to visitors.
Please visit https://www.fertilityshow.co.uk/manchester for further information.  Tickets cost £10 for each day, or £16 for a weekend ticket in advance. Seminars can be booked for just £3 a session.