A Mossley developer is in a race against time ahead of his debut game's release – to be able to beat the title himself.
Phigames founder Phi Dinh has been developing Tiny Keep for a September release after scooping a £26,000 windfall on Kickstarter last year.
And he admits that the procedurally-generated dungeon crawler is a challenge with orcs, demons and an army of skeletons all baying for the blood of the player-controlled diminutive knight.
"Yeah it's pretty tough," said Phi, with a laugh, "The game is so hard even I haven't finished it yet.
"I've finished the first playthrough, but not the second time through – the new game plus – even after more than 100 times of trying. If I don't beat it before the game comes out then I'm going to have to reduce the difficulty."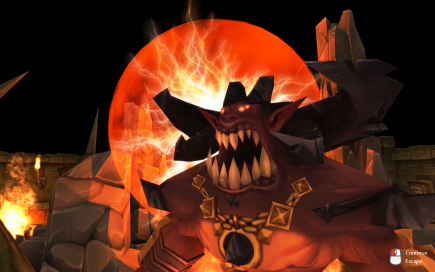 TRY, TRY, TRY AGAIN: Even the game developer can't defeat Tiny Keep
Already aware that his game would have to bring the best out of gamers, Phi challenged all players to take on his demo at March's EGX Rezzed show in Birmingham – with a boozy reward for the first to beat it.
But he believes that top players could topple the title in double-quick time with practice.
"It's actually possible to beat the game half an hour once you get that good, but most people could be stuck on a level for half an hour and there are 20 levels – so around ten hours," Phi said.
"The idea is that with practice and memory you level up and get better rather than the character in the game."
The tough learning curve is reminiscent of action role-playing game (RPG) Dark Souls, which has become the cult darling of hardcore gamers in recent years and reinvigorated the desire for challenging experiences after the decline of coin-guzzling, hard-as-nails arcade games of old.
But Phi admits that he is yet to join the horde of gamers nervously inching their way through environments, shields aloft, in a bid to keep Tiny Keep as fresh as possible.
"I've never actually played Dark Souls, "said Phi.
"I've been trying to avoid playing similar-styled games while I finish Tiny Keep so I'm not influenced. I plan on giving it a go once I'm done."
The game also draws a natural comparison to other loot-em-up dungeon crawlers, most notably Blizzard's behemoth Diablo, sharing a fantastical setting, monsters and overhead camera.
But Phi is more of an action lover and prefers blood on his sword rather than tinkering with stats and swapping out armour.
As a result, Phi, who currently lives in Manchester but studied in Birmingham, believes that his debut game controls more like shooters Call of Duty and Battlefield than it's swash-buckling contemporaries.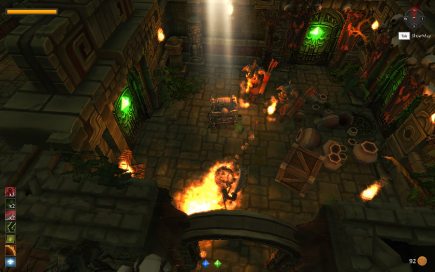 MOST WANTED: Phi offered a boozy reward to anyone who could complete the demo
Lightning-fast reactions and even quicker thoughts are the name of the game.
"I actually hate Diablo and Torchlight and all that kind of stuff," he said.
"I always sit down to try and play them and end up being bored. I'm not really into role playing games, I prefer more action stuff.
"Tiny Keep is more like an FPS [first-person shooter] than a dungeon crawler. It looks like a dungeon crawler but it's a lot faster and there is a lot more action."
Of course, not every action in the game is under the main character's control and Tiny Keep is all about the environment and how the intelligent enemies react with each other to create unforgettable moments.
"It's all about using the environment and leading enemies into traps," said Phi.
"The AI itself is pretty simple but it is how they react with each other that makes it special.  You have skeletons, demons and orcs all going at it.
"In one level, you have four groups all going to war – and you're in the middle of it."
The random moments are extended to the level design, which is procedurally generated.
This means that no playthrough should be the same with rooms and their contents randomly produced.
Recently Phi has even delivered talks on the design approach in Scandinavia – while rubbing shoulders with gaming royalty.
"I was giving a talk on procedural generation at the Nordic Games Festival and I bumped into David Braben, who is like the king of procedural generation," he said.
"I told him I was giving a talk on it and he said he had just given a speech to TED on it. I thought 'fair enough, you win!'."
Frontier Games founder Braben created the first procedurally-generated game Elite in 1984, which managed to squeeze 2,000 planets into 2MHz – a file size so small that it couldn't even boot up modern-day Microsoft Word.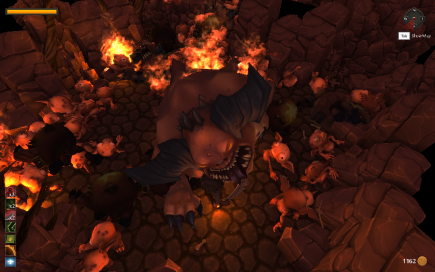 THE BIG BOSS MAN: Tiny Keep is full of obstacles that will test even the most hardened gamer
Braben has used Kickstarter to crowd-fund latest iteration of the space-trading simulation Elite: Dangerous – and Phi has also seen success using this method, scooping £26,000 which enabled him to work on the game full-time.
The cash, £4,000 over his goal, has been indispensible to the developer, who hailed Manchester as a 'real hub' with studios popping up all over the place.
"The £26,000 ran out last month actually so that has gone right to plan," said Phi.
"I've also had a thousand or two in pre-orders that has been great as beer money really.
"The money has meant that I've been able to work on the game full-time. You see so many projects delayed by a year or even two."
After months of working on the game, the title has come a long way since MM saw it in March.
And with the title set to launch just after the same weekend as London sister show EGX Eurogamer Expo – the top-tier game show in the UK calendar – Phi is hoping Tiny Keep will make a big noise.
"I'll have to try and get on the PA!" he said.
PC title Tiny Keep is available on Steam on September 30 with the original soundtrack by Will Bedford also available.