Scotland has said no to independence – with 55% voting in the independence referendum to remain in the United Kingdom.
Two years in the making, with both Scottish National Party leader Alex Salmond and his opponents in London campaigning hard, the Scots have had their say on where the future of the country will lie.
Despite major city Glasgow voting 'yes' along with North Lanarkshire, West Dumbartonshire and Dundee City, the 'no' vote soon edged the majority with a ten per cent difference.
There have, however, been promises of more devolutionary powers from Westminster, promised by the Better Together leader Alistair Darling and Prime Minister David Cameron.
But with independence now on the backburner, the union could still be changed forever by Scotland's bid for freedom – even if not quite how Salmond envisioned.
MM asked:
Are you glad that Scotland stayed in the union?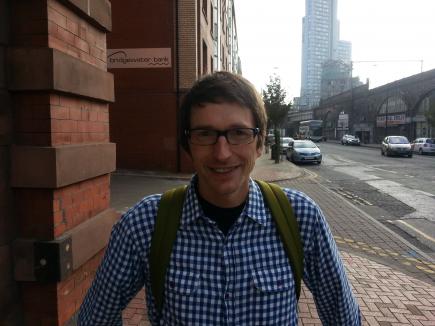 SHINING LIGHT: Democracy was the winner for Stephen Lindley
Stephen Lindley, 45, an art director from Macclesfield, said: "Especially with the pressure in the last few days, I'd say democracy really shone through. I think this has done Salmond a lot of favours and given the likes of Gordon Brown a bit of a resurgence."
Enette Gebaur, 51, originally from Perth, Australia, said: "I think it was a fair campaign in the last week or so especially.
"The politicians from Westminster when it came to the crunch looked good, spoke well and I think that's what helped the decision."
Paul Abbott, 31, a technician from Dundee, believes that all the UK will see is broken promises, rather than a fairer society.
He said: "I think the Better Together campaign misconstrued information and I don't think people were informed to make the right decision.
"I would have liked to have seen the 'yes' vote, I don't think the Scottish people will get these extra powers."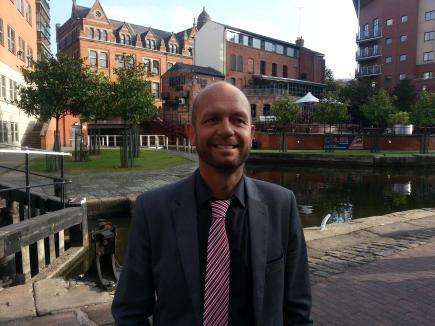 NATIONWIDE LESSON: David Earnshaw insists that the vote is good for England
David Earnshaw, 43, from Chorlton, however, insists it is right MPs are saying we should think about the UK as a whole – and not just Scotland.
He said: "I was hoping for a yes, but I don't think it's good for England.
"I can see why people would want an independent Scotland but with the information available, it would have been hard to vote that way."
David also called for fairness across the UK on issues like tuition fees.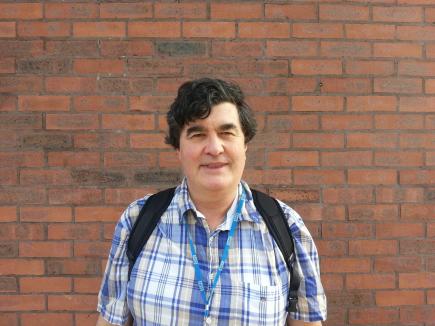 TOP OF THE WORLD: Garth Cooper believes the referendum has promoted Scotland globally
Garth Cooper, 63, who works for the Manchester Royal Infirmary, believes there are those who have come out of this well and helped deliver the right vote.
He said: "I think the media representation has showed a good example to the modern world of how these events should be presented, fairly but with public interest. As for politicians, in particular I'd say Gordon Brown's leadership held well."
Edward Harris, a City banker, 47, from Bury, has a contrasting opinion.
He said: "It was all a bit for the cameras to be honest.
"For me, in any election or opportunity to come out good, the MPs will say what they want to get your vote.
"I don't know yet if Scotland should have gone it alone but we will soon see!"
Polly Morgan, 23, a student from Rusholme, has seen a change in her own beliefs since interacting with those she knows from Scotland.
She said: "Scotland has had so much attention I just hope it will serve them justice and all what's been promised will not just be swept under the carpet. I have flat mates who come from across the border so actually this has all opened a whole new world to me."
Alistair Brown, 30, a barman from Moss Side, said, however, he is more interested with England's future than Scottish affairs.
He said: "I'm more concerned as to what the decision means for England, as I believe do a few in Parliament are too, like Nigel Farage.
"Does this now mean fees and rent will be evenly spread? They weren't before."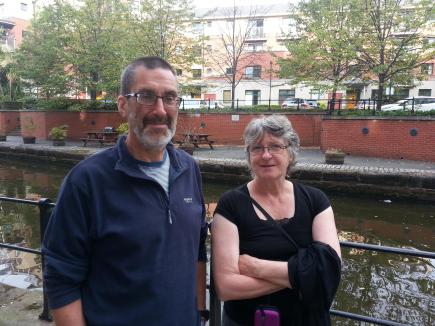 PARTY SYME: Scottish couple David and Lesley saw no point in splitting
David Syme and Lesley Syme, both 59, from Clyn, Perthsire are over in Manchester visiting friends, and were firmly in the 'no' camp.
"I'm very happy, I see no point in needlessly splitting us apart, it would be stupid to split up all that history. 'No' was the right vote," said Mrs Syme.
Her husband added said: "For me, it will make no difference, I could be wrong but I have seen it all before from Westminster."
Image courtesy of slimmer_jimmer with thanks