Breast cancer is the most common form of the killer disease in the United Kingdom affecting one-in-eight women.
Throughout October a series of events and campaigns are taking place to raise awareness of the disease in a bid to stop it killing 12,000 people every year.
Following last Friday's Stand Up To Cancer night on Channel 4, MM took to the streets of Manchester to see how many of you knew it was Breast Cancer Awareness Month.
Amazingly, despite being almost three weeks into the health drive, the vast majority of Mancunians did not know it was taking place.
MM asked:
Do you know which UK charity is holding Breast Cancer Awareness Month throughout October?
| | |
| --- | --- |
| Option | Results |
| Yes | 27% |
| No | 73% |
An array of TV adverts, events and online campaigns appear to have passed the city by with almost three quarters of Mancunians oblivious.
With public awareness of Breast Cancer Awareness month so low MM set out to discover why the public thought this was and what could be done to raise awareness in Manchester?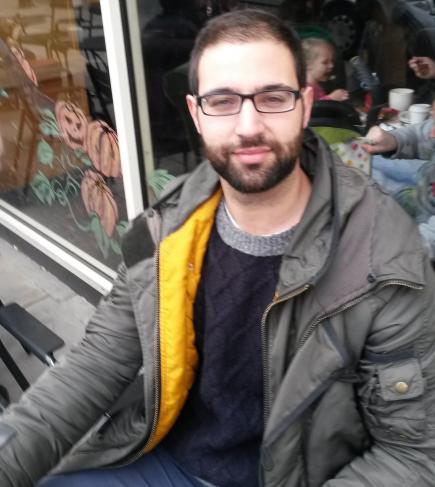 KICK UP: Leonadis Georgiou believes sport could boost awareness of the disease
Leonadis Georgiou, 27, a PHD graduate living in Manchester city centre, said: "I don't think the online awareness campaigns aimed at women are bad because women talk and that helps raise awareness.
"However, I think that promoting breast cancer awareness through sport would help the cause.
"There is a mass audience for high-level sports fixtures and adverts or posters at matches would send the message out to thousands of people."
In recent years, online awareness campaigns have asked women to tweet and post secretive messages without telling men what it means.
This year, women have been asked to post their shoe size followed by inches next to the time it takes them to do their hair in minutes.
An example post might be: 6inches, 5 minutes.
The campaign divided opinion but Adeel Aned, 25, felt it was a shame to exclude half the population.
The banker from the Northern Quarter said: "Cancer can affect everyone so everyone needs to know about it.
"It is a shame that this campaign excludes men as that immediately prevents half the population from knowing what is happening.
"Having said that, we live in a women's world so maybe it will work."
On a similar note, Sam Fidler, 43, a customer services manager from Cheshire, said: "I do not think the Twitter campaign is very good because people dismiss cryptic comments.
"If they were more obvious in their campaigns then more people would know about breast cancer.
"They need to be blunt and post 'It is Breast Cancer Awareness Month' and then people will know straight away."
However, student Rachel Cook, 19 from the city centre, disagreed with Mr Aned.
She said: "I have heard about the scheme and I think it is funny. Using Twitter is clever because the tweets can trend and this helps to spread awareness.
"Even so I think that more can be done. I recently ran in the race for life and they had a lot of celebrity involvement.
"If the campaign could get more celebrities involved I think that would really help – one celebrity could get a lot more people to join in."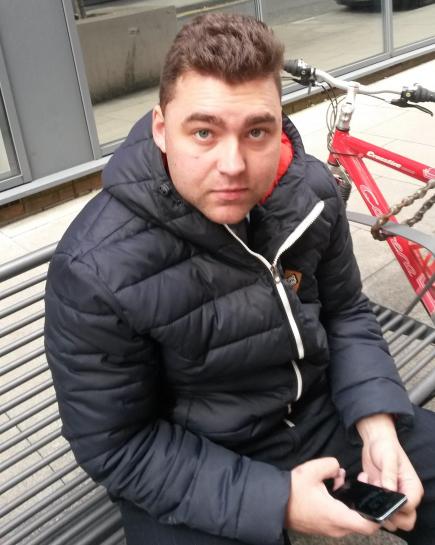 BOOTS ON THE GROUND: Mark Robinson wants more to be done on the streets
Mark Robinson, 27, from Castlefield, agreed that more could be done to help raise breast cancer awareness.
The duty manager said: "Work on social networks such as Facebook and Twitter is good but I think they should get out on the streets.
"Breast cancer is such a big issue and people need to know about it. Once people know about it they will want to help."
Many members of the public suggested that more could be done to raise awareness – but with so much already happening, it may come as a surprise that so few people were aware of the breast cancer campaign.
Tatenda Jasi, 20, a student from Rusholme, said: "It is pretty ignorant of people not to know when there is already so much done to raise awareness.
"So many people are battling breast cancer that everyone should know the severity of the disease.
"I think people should be much more concerned but I suppose most people are not aware because they have not been personally affected."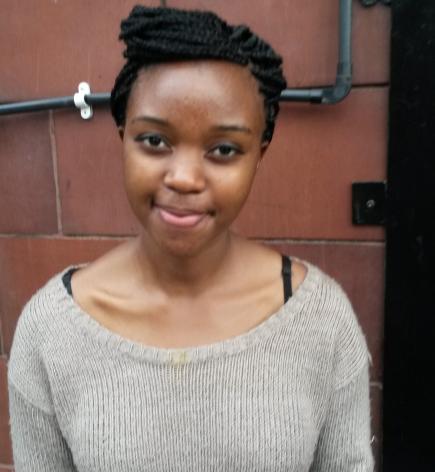 EYE OPENER: Tatenda Jasi insists everyone should know about breast cancer
Maria Theodoulou, 25, a student from Deansgate, said: "They need to run campaigns that are more exclusive so that everyone is aware of the movement.
"The online campaign aimed at women is funny but I believe that there is always something more that can be done – whatever it is you are doing."
Sean Lynch, 43, from Buxton, is throwing himself in to the campaign and having his chest waxed for charity.
The train operator said: "It is difficult these days because there are so many charities trying to promote their own area of concern that it is hard to focus on any one issue.
"You can't help all of them and I understand why people have lost interest to an extent, however, I am doing everything I can to support cancer charities.
"I am having my chest waxed for breast cancer and I will be taking part in Movember to raise money for prostate cancer charities next month too."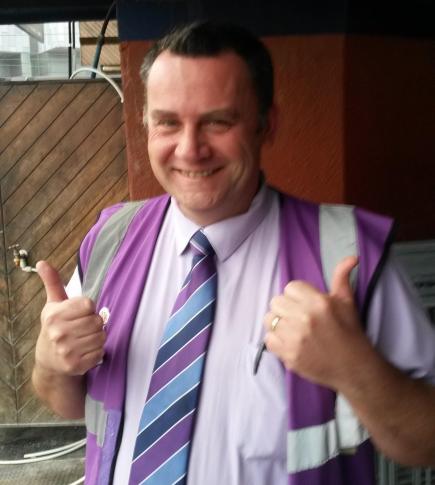 WAXWORKS: Sean Lynch is losing his chest hair to raise cash for breast cancer
Anthony Kavanagh, 27, from Salford, was also keen for people to be involved in the campaign.
The chef said: "I think they should bring medical vans into the city centre every few weeks and give out free screenings.
"They could easily advertise on the outside of the van, it would raise awareness of the issue and help people spot the signs in time to beat cancer.
"A major part of the problem is that people do not want to be checked so it makes sense to make screenings easily accessible."
Audra Turner, 44, a train operator from Failsworth, had heard about the awareness month on the radio.
She said: "I heard about breast cancer awareness month on the radio and I would definitely take part in the race for life if I could.
"I think that there is an argument that there are too many charities out there at the moment but I have been wearing my pink ribbon pin to support the cause throughout October."
11 days remain in this year's Breast Cancer Awareness month. To find out more, click here.
Image courtesy of NHS Choices via YouTube with thanks