From art works to groundbreaking medical aids, the Manchester Museum of Science and Industry (MOSI) illustrates how modern technology is used to revolutionise art, medicine and engineering.
The 3D: Printing the Future exhibiton features more than 500 3D printed items from miniature football stadiums like Old Trafford and the Etihad Stadium, to the world's first bike with a fully 3D printed metal frame, in celebration of the potential of this revolutionising technology.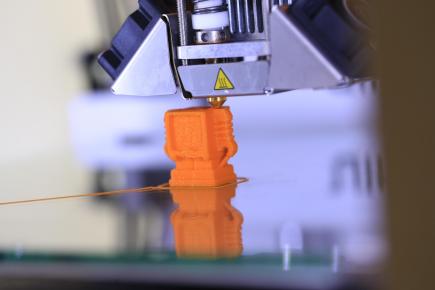 PRINTING PROCESS: How the models are printed
Head of Exhibitions at MOSI, Rachel Knight, said: "It is great to have such fun and creative products as part of this exhibition, such as these [football stadiums] and our 3D printed model of Bez.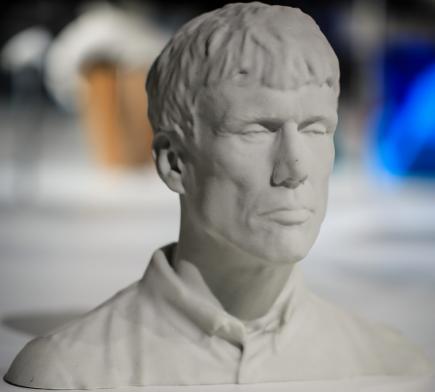 LIFESIZED BEZ: Bez from the Happy Mondays scanned and printed
"This technology really is going to change lives and so we are thrilled to be able to highlight the many creative and revolutionary ways in which 3D printing can and will change lives – from art to medicine, transport to clothing."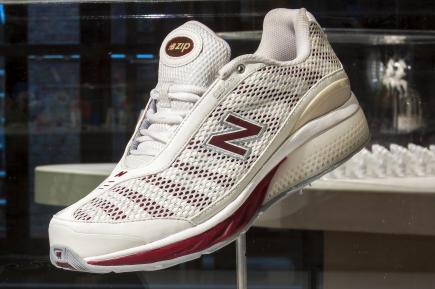 PRINTED CREPS: Printed trainers that you can wear on your feet
Among the life-changing items on display is the first bike with a fully 3D printed metal frame, created by Bradford-based Empire Cycles and Renishaw.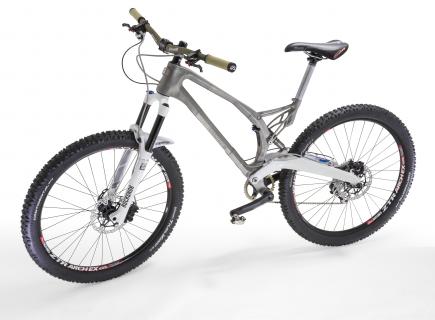 PRINTED FRAME: The first bike with a fully printed metal frame
By using 3D printing, they have made the bike both stronger and lighter than would be possible had they stuck with traditional manufacturing methods.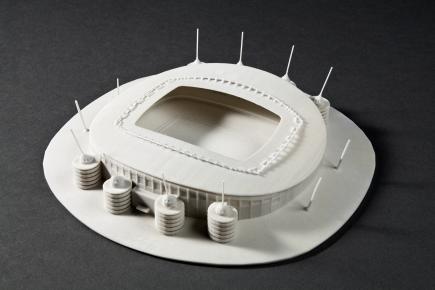 THE ETIHAD STADIUM: Manchester City's football ground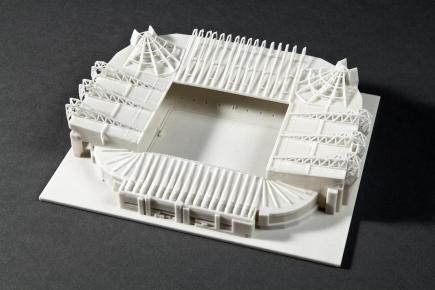 THEATRE OF DREAMS: Manchester United's football ground
David Gordon, Director of Hobs Studios, said: "These stadiums are the fabric of Manchester life and culture, so it was a real thrill to 3D print these landmarks as part of Hobs Studio powering the Museum's 3D printing exhibition."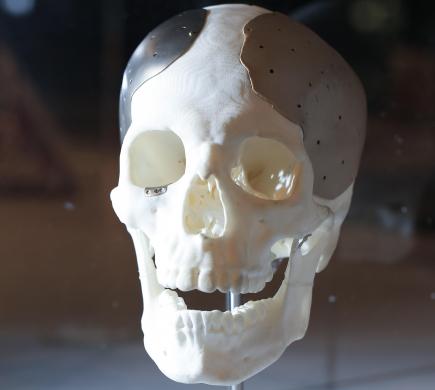 PRINTED SKULL: The printed bone framework enclosing the brain
In terms of 3D printing application in medicine, Brian Derby, professor of material science at Manchester University, believes that we are years away from printing organs.
However, he has described how we can repair bones by printing 3D replicas and fitting them into the body.
He said that the bone will look 'so much' like an authentic bone on an internal structure, the body will grow new bone tissue into the printer structure.
Over time the printer structure will vanish and leave a repaired bone.
The museum is also displaying the prototype of the first radar scanner developed to detect 3D printed guns and weapons.
Professor Nick Bowring and his team of researchers at Manchester Metropolitan University designed it to scan individuals in public spaces and alert officials as soon as a threat is detected.
If you would like to attend the exhibition, find more information here.
Images courtesy of MOSI, Chris Foster and Jason Lawton, with thanks.