Katie Hopkins has been at it again, this time referring to migrants crossing the Mediterranean as 'cockroaches' in her column in The Sun on Friday.
The controversial columnist also said that gunships should be used to prevent migrants reaching European shores.
Her comments were published hours before a fishing vessel carrying migrants sank, with the death toll feared to eventually reach 950.
You've really trumped yourself here @KTHopkins – are you proud? pic.twitter.com/hSsgCeeHxQ

— olly osborne (@OllyOsborne) April 18, 2015
A petition has been launched on Change.org calling for Hopkins to be sacked, with 200,000 signatures already accrued.
The paper and Hopkins have now also been reported to the authorities for inciting racial hatred.
MM went out into Manchester to ask:
Should Katie Hopkins be sacked (or worse) for her comments?

The results were pretty resounding and sympathy for Hopkins was not in abundance, with the vast majority taking the opportunity to tear down the 'mouth-for-hire'.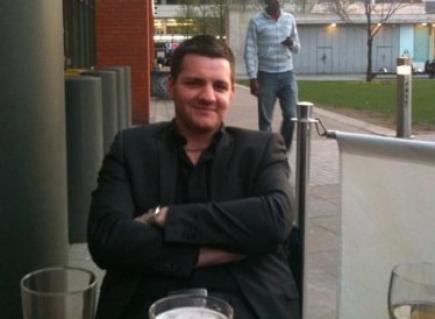 ABUSING HER POSITION: Marco believes Katie has crossed a line in her role 
Marco Bettosi, a 29-year-old Business Development Manager from South Wales who lives in Salford, said: "Freedom of speech is one of the greatest privileges that exist in our country and everyone is entitled to their own opinion, but there has to be a line.
"Plenty of columnists give their opinions, whether we like them or not, in a perfectly acceptable manner and they by and large have passable reasons, but Katie Hopkins uses the position she has been handed to spit vitriolic prejudice that basically incites racial hatred for no other reason than to get people talking about her.
"She should be sacked for essentially abusing her position for personal gain but The Sun won't sack her because she's too good for business, which is hugely irresponsible for a paper of their readership size.
"In any other walk of life, if someone else had said the same things in their place of work, they'd be sacked on the spot. Hopkins said that migrants were like cockroaches but she perhaps forgets that our country has migrant blood running through its very heart.
"She's the cockroach that won't go away and unfortunately it'll stay that way for as long as we keep reacting to her intentionally inflammatory comments."
Terribly sorry, I don't qualify for the Moose Women panel; I'm not fat or desperate to be loved https://t.co/SWTdkExHBS

— Katie Hopkins (@KTHopkins) April 17, 2015
Raymond, a 54-year-old counsellor from South Manchester, was a little more accommodating: "People should be given right to speak, even if what they say is not acceptable or popular. 
"She is in a position of responsibility though, and if she is inflaming a situation, particularly one as topical as that, then she is abusing that responsibility a bit.
"Room has to be made for people, and we have a choice to listen, but it is not like she can even have a decent argument to back up opinions like that, so we just shouldn't take her seriously at all."
Steph Lonsdale, a 34-year-old modern languages teacher from Whalley Range, said: "I think Katie Hopkins is an abhorrence. I hate this idea that because she is 'controversial', what she said is not criminal or a hate crime.
"It is not okay to suggest gunning down innocent, desperate and powerless people. It is not funny. It is just the worst side of humanity.
"I think she should be sacked not just because she is offensive, but also because she is an idiot who can't write." 
Martin Coyle, 42, a postman from Bury, said: "I think she should be sacked. The less opportunity she has to keep spouting this drivel, the better."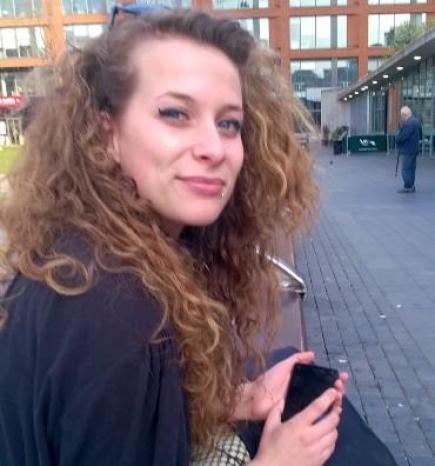 UNETHICAL: Intern Emilie believes Hopkins should get the sack
Emilie Tardivel, 22, an advertising intern who recently moved to Manchester from France, said: "Of course she should be fired, it is just a question of ethics. 
"She has the potential to influence people and if anybody agrees with what she says, there is a real problem."
Margaret Jeffries, 67, a retired cleaner from Rochdale, said: "I can't stand that woman. I think they should sack her.
" If she was doing any other job, she would be out the door very quickly for saying things like that!"
Nathan Ouriach, 25, a marketing executive from Northampton who now lives in Fallowfield, said: "She is just a shock job, but the saddest thing is that The Sun probably encouraged it and relish her being as controversial as possible."
Tahir Saleem, 36, a shop owner in Ancoats, had no love lost for Hopkins: "She should definitely be sacked.
"She is an awful racist and is inciting racial hatred, so it should be seen as a crime. She is a horrible woman."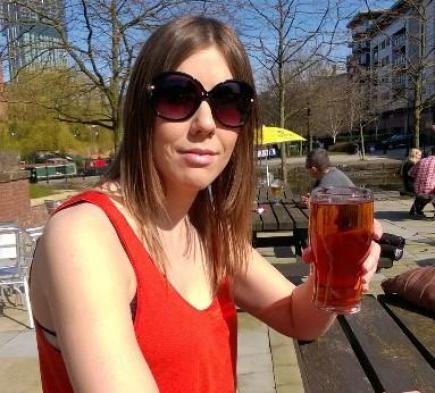 IGNORANT VIEWS: Erin believes The Sun shouldn't be paying someone with Katie's opinions 
Erin Robinson, a 24-year-old English teacher, agreed: "Someone so incredibly lacking in humanity and empathy should not be given a (paid) forum through which she can voice her ignorant and barbaric views."
Rob Skelton, 26, a Recruitment Consultant, commended Hopkins' business mind, but said this latest rant was a step too far.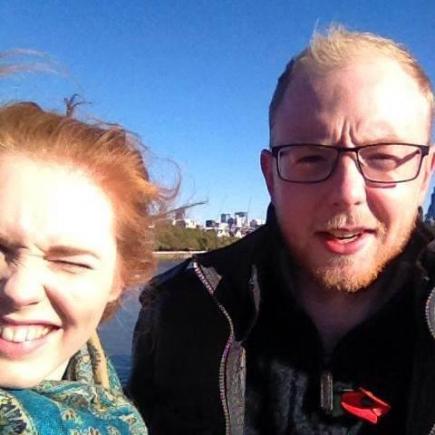 'MORRALY OBTUSE BULLY': Rob believes that Katie's career is only based on insulting others
"Katie Hopkins is a morally obtuse, vacuous wind bag non-celebrity who has made a career out of insulting as many different people and creeds as at all possible, but it is all done with a wry smile and the understanding that she is doing it for the paycheque.
"She's forged an entire media career out of an appearance on The Apprentice, which is impressive.
"But this latest piece has an evil to it that tells us an African life is worth less than a British one.
"She has defined a whole race of people as not only a lesser class of human but compared them to one of the least pleasant creatures on the planet.
"There is not one word against the human traffickers who charge them thousands of dollars to make the trips in unsafe boats.
"A reasoned debate discussing the merits & flaws of a European Naval presence was seen as too difficult as well.
"Hopkins' piece is grade-A bullying, straight out of the textbook, primary school bullying. And she gets paid for it. If this is the Britain I live in – get me on a boat going the other way."
If I blacked up to to get the young white vote out in Rochdale, how would that go down? pic.twitter.com/3KXhMbCDUw

— Katie Hopkins (@KTHopkins) April 16, 2015
Image courtesy of ITV, with thanks.