Red carpet stardom awaits a group of Manchester videogame developers after they received a BAFTA nomination for their debut game.
Torque Studios – who were only officially formed on Tuesday – bagging two awards at the Dare To Be Digital (DTBD) exhibition in Dundee two weeks ago, scooping a £25,000 prize from Channel Four and a place on the BAFTA 'Ones to Watch' shortlist for Don't Walk: Run!
The second screen local multiplayer game was built from the ground up in just seven weeks and two of the five-man Futureworks outfit sat down with MM to discuss their spot at the glitzy awards night in March – so can they win?
"Yeah," said Creative Programmer and Production Lead Joseph Grainger, without hesitation, "but seriously, it's an honour to be up against those guys and it would be no disgrace to lose out to either of the other two teams."
And Niall Taylor, who handles the game's Design and PR, added: "We're quietly confident in what we've built."
Don't Walk Run! challenges three players to complete levels by guiding their 'actors' past obstacles thrown by the 'director' – another player using a separate device.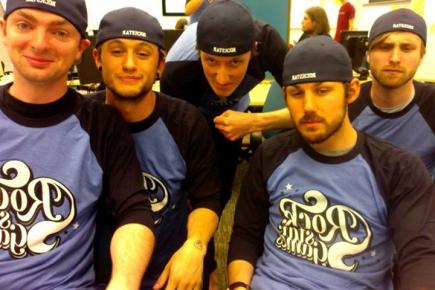 MEET THE TORQUE TEAM: Torque Studios were only officially formed on Tuesday
The director has full control over cars, barrels and other debris and can fling them in any direction to halt actors' progress in the 'chaotic' physics-based title.
And the Manchester developers are up against California-based Overly Kinetic, aka Team OK, and Indian Oculus Rift developers Too Mainstream to get their hands off joypads and touch screens and on to a BAFTA gong.
After seeing off 12 other teams from as far afield as Malta and Wolverhampton, competition is already fierce with Too Mainstream in particular as their game Sagittarius was featured on a stall next to Torque's in Dundee.
Joseph, 22, was already looking to beat the Indians at DTDB – as the two groups unknowingly competed in a friendly game of 'last man standing'.
"I'd stayed late one night at Dare and they seemed to stay late very night at Dare working," said Joseph, who took on sole programming duties, compared to two for other competitors, as Torque opted for dedicated audio.
"When we spoke to them later, I realised that we'd been trying to outdo each other without even speaking about it."
Success in the prestigious event would just be the icing on the cake as the team follow in the footsteps of their 'amazingly supportive' Futureworks contemporaries Pete Bottomley and Benjamin Hill, who released Ether One in March as indie studio White Paper Games. http://www.mancunianmatters.co.uk/content/250368286-experience-dementia-video-game-salford-developers-explore-condition-affects-one
The process began in April when Torque submitted their bold application to the Dare organisers and within a month the development team were put through their paces by a panel of industry professionals from the likes of gaming giants Sega, Ubisoft and Runescape creator Jagex.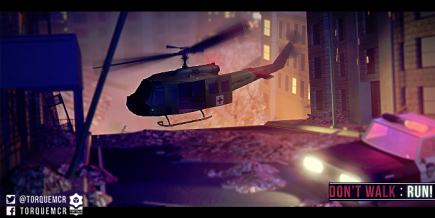 ONES TO WATCH: Torque snatched the £25,000 prize from Channel Four 
After Joseph had 'very impressively' created a working build in the two days before, the 'rigorous' interview got off to a rocky start as the internet connection failed at the Birmingham university where it was held.
With the second screen experience requiring networking as its lifeblood, Niall, the 'old man' of the group at 24, and the crew were reduced to running the game using a 3G connection on their artist's phone.
"It worked in our favour I think," he said.
"I think they were really impressed that we actually managed to get it running and multiple companies are looking at the game with interest."
In particular, Ubisoft – who have led the way in second screen technology with May's Watch_Dogs and gameplay reveals of the upcoming The Division – were keen to put them through to the final stage in Dundee.
"They told us that they put us through because 'it will be great if it works, but it will be really funny to watch if we fail'," said Niall.
It did work in Scotland as gaming enthusiasts got their hands on the latest build while the panel of experts made their final decision on who would walk away with the prizes that could take careers to the next level.
"No one actually got the chance to play it until we showed it, which helped us I think," said Niall.
"When people did they took the whole game and destroyed it. We thought people played it wrong, that's a horrible phrase, didn't play it 'properly'."
With the help of a short tutorial the team cobbled together, players shocked the games creators by doing things they 'didn't think were possible'.
Joe cited a Die Hard 4.0-style moment where he saw a player take out the level-ending helicopter, which 'actors' used to make their escape, with a car, while Niall also saw another block the helicopter doors with a vehicle.
In fact, the only slightly negative feedback the team so far is targeting more 'actors'.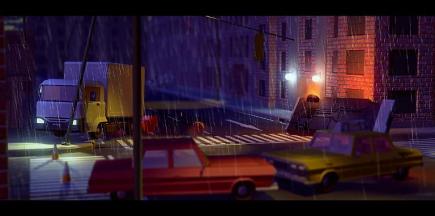 MINI-MOVIES: The Manchester developers are planning a replay theatre option
"People wanted it more chaotic, which surprised us," said Niall.
But Torque have reveals up their sleeve that embrace the game's film set aesthetic and are set to delight streamers and movie maniacs alike.
With some players already using the game's camera facilities to create mini-movies, the Manchester developers are planning a replay theatre option and cinematic shots for 'YouTube' fodder that will expand the audience beyond the title's local limitations.
"It's something we've always had in the office, but we never thought people actually wanted it," said Niall.
"We hope that people will film it and make their own movies."
But that is just a taste of what's to come.
"We want to get it out there now," said Joseph.
"We want to get it out as soon as possible and then add content for it as we go."
Currently relocating a new Manchester studio and eyeing a whirlwind six-month development cycle for the game's full retail release on as yet unannounced formats, Torque are taking advice from their own title when it comes to entering the packed games industry.
Images courtesy of Torque, with thanks.