Since J.M. Barrie first created the character over 100 years ago, Peter Pan has been adapted countless times. The latest version, however, is totally unlike anything before it.
Coming to Manchester in December, Peter Pan The Arena Adventure is dubbed 'The World's Biggest Pantomime' – but its two biggest stars are keen to point out it's not just a panto.
Martin Kemp – famed for performing in Spandau Ballet and acting in the likes of EastEnders – teams with comedian Milton Jones for the live shows which they're describing as 'more like an arena spectacular' or video game than a play.
With over one hundred performers, a 10,000 gallon waterfall, a giant sailing ship and a seven metre crocodile, the pair have got a point. The show is the brain-child of legendary pantomime producer Jon Conway, who has made his biggest show yet.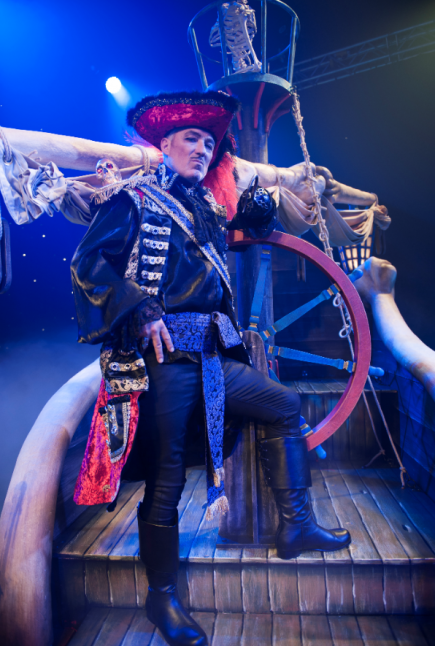 PRODUCTION VALUE: The stage and props are a feast for the eyes
This one-of-a-kind production is what helped convince funny man Jones to take the role of Captain Hook's right-hand man Mr Smee.
Jones is known for his stand-up and is a regular on panel show Mock the Week, but revealed he's 'always up for doing something different'.
He comic told MM: "It's got all the classic ingredients of a Christmas story but we're taking it to another level.
"People know the stories but it's all about the particular way that the company are interpreting it."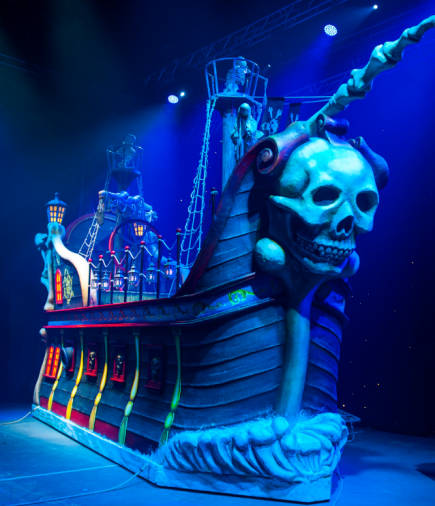 PANTO: Thousands will flock to the venue to see the dastardly Captain Hook
The 54-year-old performer admitted joining his first pantomime was daunting but getting to do some of his own jokes on stage helps.
"I'm bolstered by the fact that there are several set-pieces where it's just me", Jones explained.
Known for his one-liners, Jones promised there will be plenty of 'old gold' for his fans but lots of new material with his character often the fall guy.
"First name – Goodness. Goodness Smee," he joked.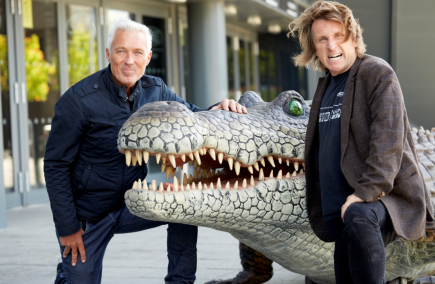 DUO: Kemp and Jones are teaming up for the live extravaganza 
Having recently finished his latest smash-hit tour – titled Milton Jones Is Out There – fans wanting to see some of his legendary stand-up will have the opportunity to do so at Peter Pan.
Singer Matt Knight will be playing the title role and opposite him is someone well prepared for the big arena. Kemp returns to the role of Captain Hook after wowing audiences when he played him in 2017.
"It was something that I had so much fun on last year, I thought why not do it again?" he said.
Peter Pan's nemesis has been played Dustin Hoffman, Stanley Tucci and Jason Isaacs over the years – and now Kemp promises a Captain Hook to remember when he takes to the stage at Manchester Arena.
The former soap star told us: "He's the most fun that you can have when playing a villain.
"He's like a cartoon character so you're allowed to go as big as you want", he said.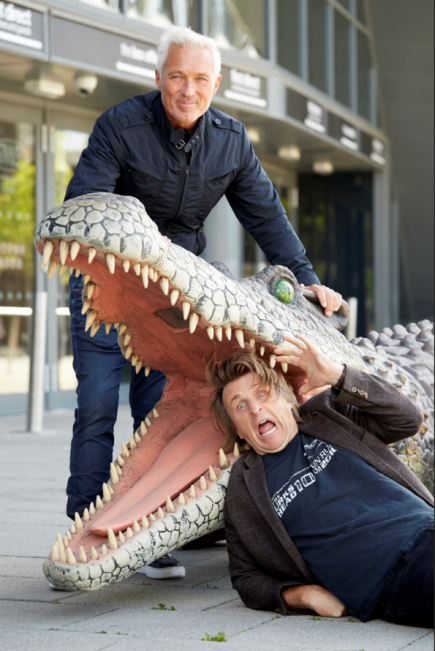 Describing himself as an 'actor, presenter, musician, author, director, DJ and raconteur' on his Instagram, Kemp might have shot to fame as a member of Spandau Ballet but it's clear he's now relishing his diverse body of work.
The 56-year-old has recently returned from filming Bear Grylls' Celebrity Island, currently showing on Channel 4, and playing the 'iconic' Captain Hook again is another challenge he's looking forward to.
"I'm lucky enough to be in a position where I do all sorts of things and what I do nowadays is I say yes to the things I think I'm going to enjoy", he explained.
With performances in Belfast, Leeds and Manchester, Peter Pan The Arena Adventure is sure to be popular with families nationwide.
It may not be a typical panto but the duo of Kemp and Jones are still looking forward to interacting with the crowd in a way you can only do with these sort of shows.
"The thought of 6,000 kids booing me is spurring me on", Milton revealed.
Kemp echoed this by adding: "It's the only role you can ever do where it's a good thing when you're booed."
Cheer and boo along at the show in December. Just don't call it a panto.
*Peter Pan The Arena Adventure is showing at Manchester Arena on Friday 28 and Saturday 29 December. You can buy tickets HERE.