This city cannot be considered a major city until it has an art market, says Manchester-born art collector and entrepreneur, Frank Cohen.
Mr Cohen's comments come as Buy Art Fair takes its residency this weekend at the Old Granada Studios.
The North's leading affordable art fair – now in its eighth year – features works from over 500 artists and the largest collection in the UK outside of London.
The fair has artworks ranging in price from £50 – £5,000 and over, and hopes to bridge the gap between Manchester's award winning art scene and the actual buying market.
Beginning his career as a market trader, Mr Cohen is now known as the Manchester Medici, or less popularly, the Charles Saatchi of the North.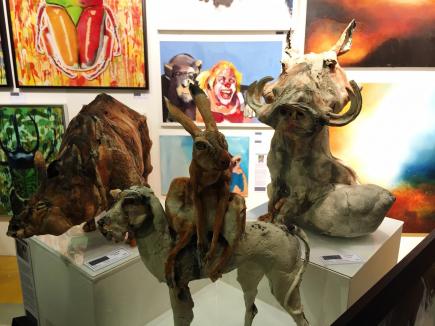 BRIDGING THE GAP: Buy Art Fair hopes to bring Manchester's award winning art scene and the market together
And having acted as a 2003 Turner Prize judge as well as frequently being named one of the Top 200 Art Collectors, the respected art collector now wants to see his home town finally engage with the international art market.
"There are so many wonderful places to see art in the North now, but still too few opportunities for people to actually acquire pieces of their own and take them home," Mr Cohen said.
"The best thing you can do for an artist is to buy their work!
"For Manchester to be considered a major art city it needs an 'art market', people buying and selling art, and that means a successful art fair and plenty of commercial galleries.
"Manchester is full of well paid professionals, people who spend money on good design or good food, and plenty of young people, but where do they go to buy art?
"Until Buy Art Fair and The Manchester Contemporary came along it was difficult."
Thursday's opening night at Buy Art Fair saw some of the biggest names in the Manchester Art Scene come together.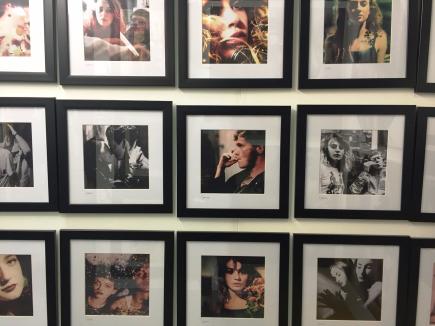 FEW AND FAR BETWEEN: Events like the Buy Art Fair are not a common occurence in the North
But the shared feeling amongst the crowd was that art fairs such as these are too few and far between in the North.
Aarti Gupta, who left the fair with two new pieces, spoke to MM about her disappointment at the lack of similar events. She said: "It is a shame it is only once a year for three days. I learned about it from a website, but have not seen too much advertising for it, so I think it could be bigger and better.
"It has been great not to get on a train for two hours just to buy a piece of art, which I am sure is what a lot of people here do!"
Buy Art Fair's own CEO, Thom Hetherington, backed this sentiment, believing that it is not enough for the city to rest on the laurels of award winning galleries and art centres, such as The Whitworth Gallery and HOME.
Mr Hetherington said: "What has happened in Manchester is fabulous for the city, but to be taken seriously, the city needs to have a very serious art fair and more galleries. In London you have streets with eight to ten galleries on them.
"It is the transactional sense of art which people shy away from. There is still a lot of work that needs doing in Manchester, and still jobs to be done."
As art fairs go, Buy Art Fair prides itself on its accessibility, attracting a wide audience of art lovers from differing backgrounds and financial situations.
Tickets to the event are free, and of the four rooms occupied at the iconic Old Granada Studios, each has very clear and different demographics.
The Artist Studio, where many local artists are showing their own pieces, has proven particularly popular.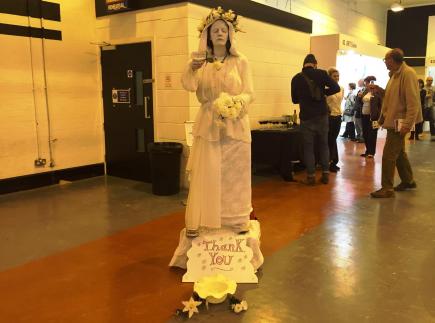 ACCESSIBILITY: The fair prides itself on its ability to attract wide audiences from different backgrounds
Lisa Cornwall, a fair-goer from Trafford, commented: "It definitely makes a difference speaking to the artists.
"I am just starting to buy art and it is difficult to understand what you are buying.
"For me it is just whether I like the picture or not, and whether I like the artist or not, and whether I like the history."
Visitors Shane Maunder and Michael Bishop reiterated the advantages of northern art fairs for introducing northern artists.  Mr Maunder noted: "All that we bought today was prints of areas of Manchester.
"Everyone is so personable. Normally when you go to a gallery it is a faceless thing, so there is no passion sometimes behind what people talk about."
Agreeing with this, Mr Bishop said of his own burgeoning art collection: "I like to find local up and coming artists and support them, particularly those who look like they have a brilliant future ahead of them."
The artist David Williams, who is showing his work with Salford's Islington Mill, described the event as having a more profound effect on an artist than solely a financial transaction.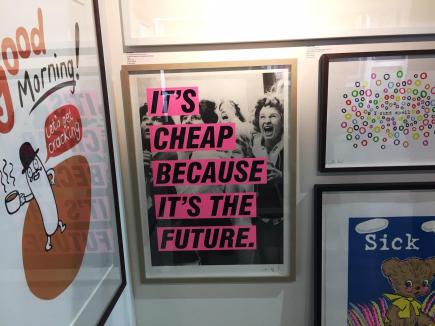 PROFOUND EFFECT: The fair offers artists the chance to show their community their work
"You are showing your community what you do as opposed to showing somewhere else, where your community has no idea what you're doing", Mr Williams said.
"As an artist it is important to show work anywhere. But I think the idea of the Manchester Contemporary [and Buy Art Fair] is very lovely, because the art world tends to be centric, and in England it is of course London, and Paris for the Galleries.
"It is saturated. It is impossible for artists to actually be in those centres now because they are all getting pushed away."
Buy Art Fair has generated over £2.5million in sales since it began. Whether its success this weekend will attract more fairs and events to the region is still to be seen.
But from the overwhelmingly positive feedback, it would seem evident that there is room yet for an art market in Manchester.